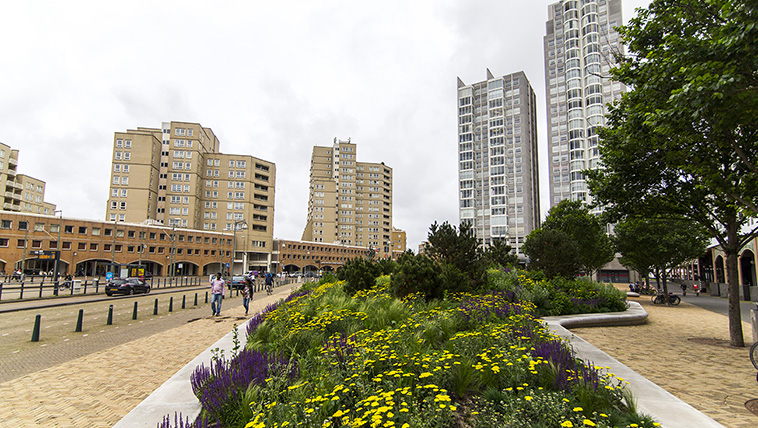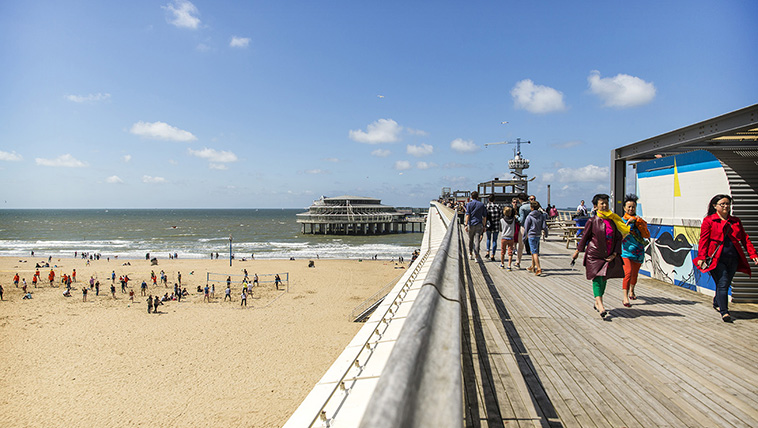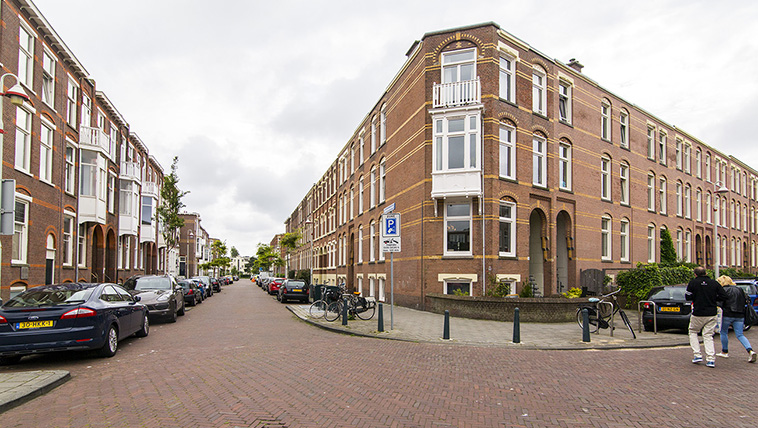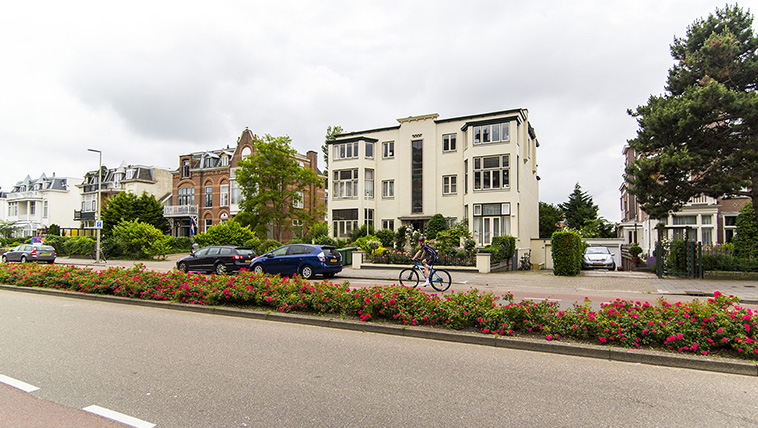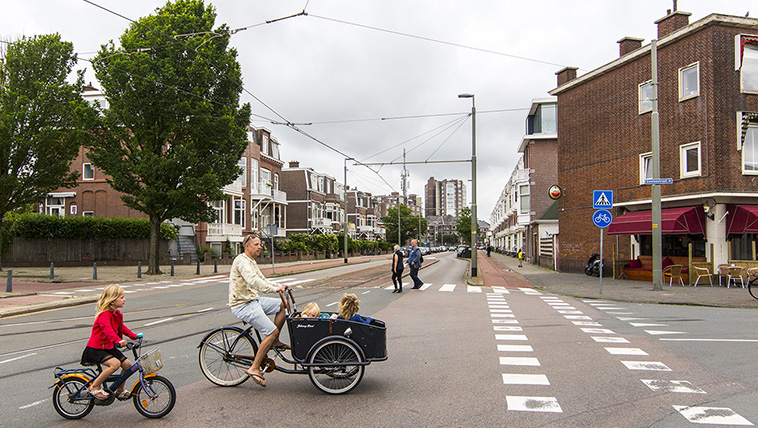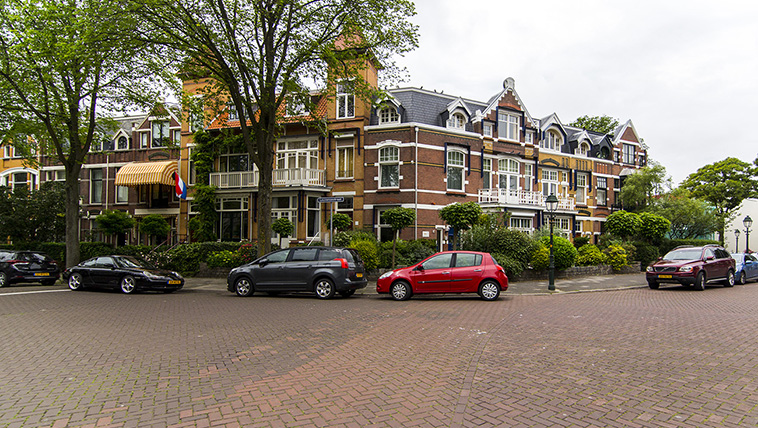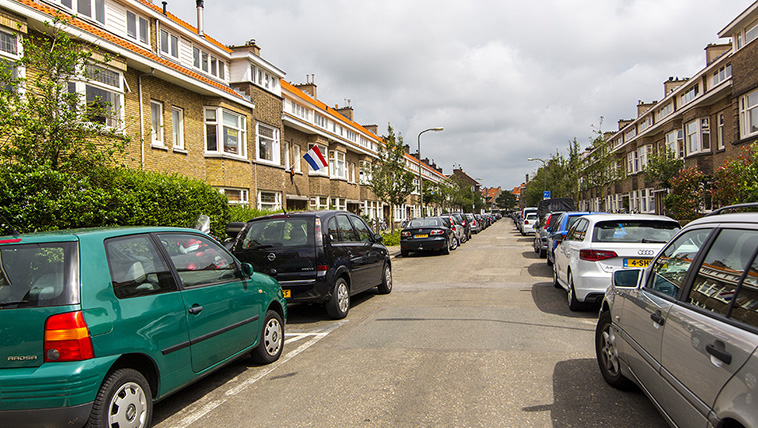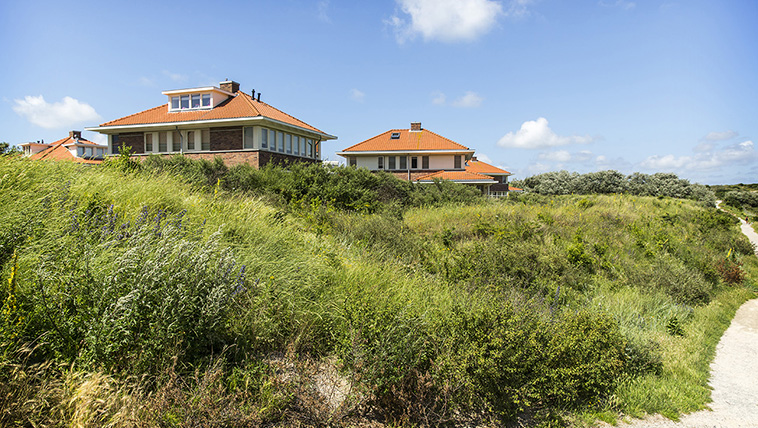 Photography: Valerie Kuypers
Belgisch Park is a neighbourhood with many faces. On the coast, it is always lively at the pier, with a view of a kilometres-long stretch of beach and sea coast, and countless places to eat along the boulevard. Most of the residential units in this part of the neighbourhood are modern flats. Across the Gevers Deynootweg lies a much calmer, densely-occupied residential area with intimate streets and a wide variety of housing. Further from the coast, starting at the pleasant shopping street Stevinstraat, there are stately townhomes and some detached homes located in beautiful park-like surroundings.
At the intersection of the Gentsestraat and the Stevinstraat, there are several shops and a weekly market. Here you can find all you need for your daily shopping, as well as fashion, jewellery and home accessories, but also something to eat or drink. It is also a short distance to the Palace Promenade, a shopping area with a unique location on the sea coast, with a wide selection of fashion and luxury items.
If you prefer to spend time in nature, simply walk to the other end of the boulevard and enter the Oostduinen nature area. The Westbroekpark and the Scheveningse Bosjes are also just around the corner, where you can take a stroll, get in some exercise, paddle around in boats or enjoy culinary festivals like Parade or TREK in the summer season.
In Belgisch Park, the average tax appraisal value of a single-family home is € 580,802 (prices in 2015) and apartments are appraised at an average of € 216,905 (prices in 2015). That makes this neighbourhood one of the most expensive areas in The Hague.
Around 40% of the residential units in Belgisch Park are private rental properties. Over the past few years, the rental price for new vacancies was often more than € 900/month. Around 50% of these properties rented for between € 900-1,500/month.
If you are interested in information about accessibility, home prices, demographics and other figures about the neighbourhood, please see the infographic on this page.
What makes Belgisch Park so unique:
Beach:

the beautiful beach stretches from Kijkduin to Scheveningen.

The Pier:

enjoy contemporary food concepts, bars, shops and events with a fantastic seaside view.

Palace Promenade:

the best shopping centre on the coast.

The Scheveningen boulevard:

a favourite among locals and tourists alike.

Oostduinpark:

sand dunes with a view of The Hague and the North Sea.