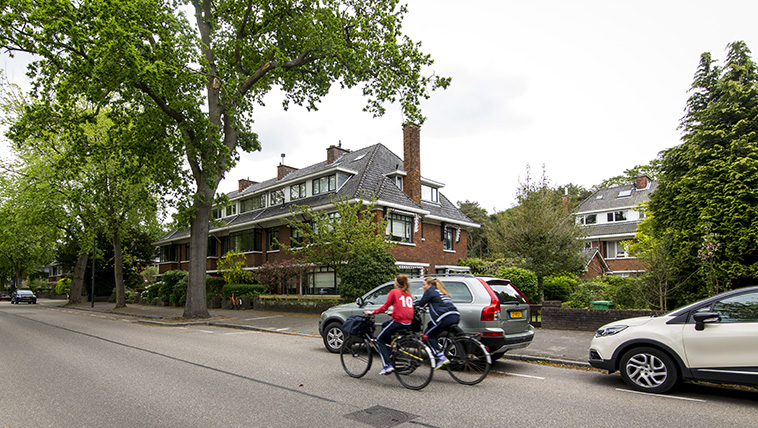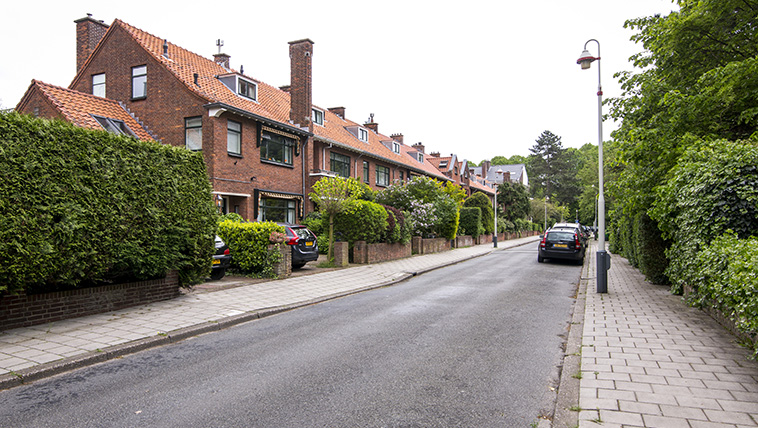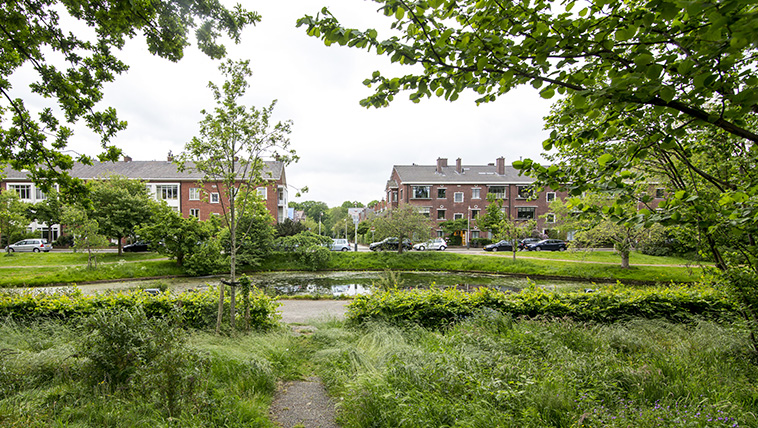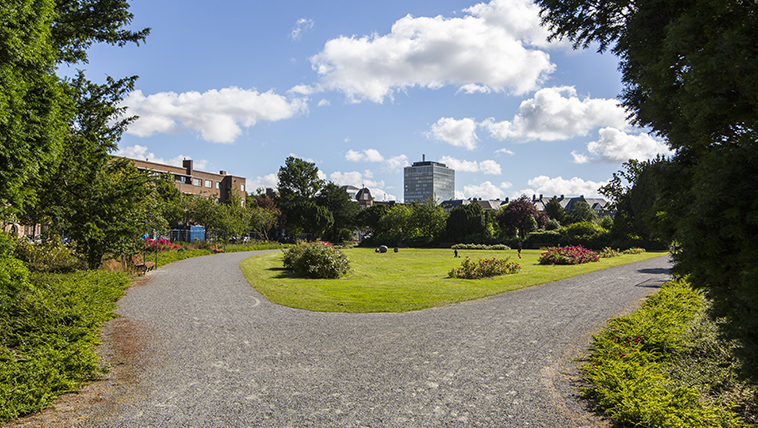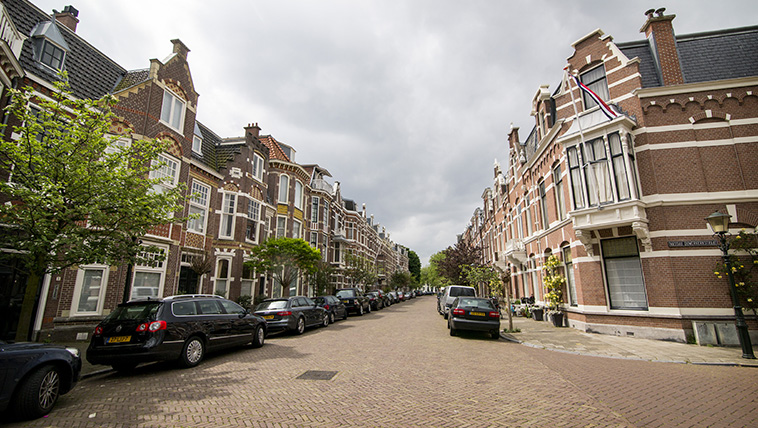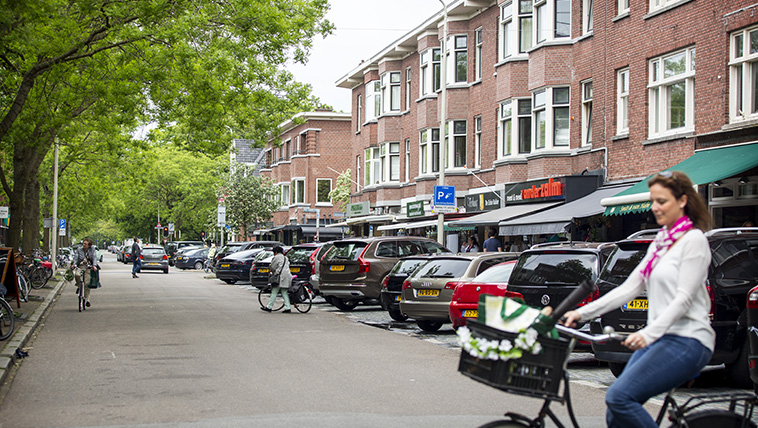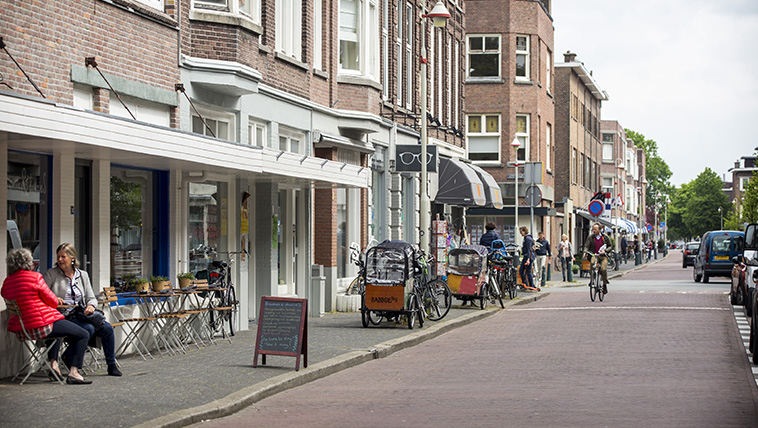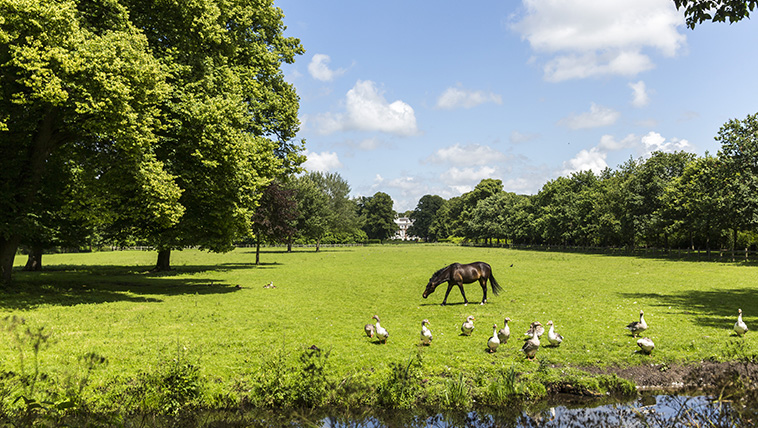 Photography: Valerie Kuypers
Benoordenhout is a quiet neighbourhood with a green, luxury personality. It features many large single-family homes and semi-detached homes. Most of the neighbourhood was developed between 1915 and 1959. The Nassaubuurt is the oldest section (built around 1890), and Duinzigt is the newest (built around 1970). The neighbourhood is criss-crossed by green lanes and streets and broader tree-lined avenues. Estates and large nature areas, such as Oostduin, Arendsdorp, the Haagse Bos and Clingendael are located just a stone's throw away, but the neighbourhood is also very close to the city centre.
There is a wide selection of artisanal specialty shops throughout the neighbourhood (Van Hoytemastraat, Willem Royaardsplein, Weissenbruchstraat), and you can do your daily shopping at various locations. There are also several exclusive fashion and home accessories stores, and quite a few good restaurants, cafes and bars.
Benoordenhout is a green neighbourhood, with plenty of recreational areas within walking distance, including estates and large nature areas such as Oostduin, Arendsdorp, the Haagse Bos, Clingendael and Oosterbeek.
Three-quarters of the residential units in the neighbourhood are occupant-owned, and the other quarter are private market rental properties. In Benoordenhout, the average tax appraisal value of a single-family home is € 608,042 (prices in 2015) and apartments are appraised at an average of € 251,566 (prices in 2015). That makes this neighbourhood one of the most expensive areas in The Hague.
Around 30% of the residential units in the Benoordenhout neighbourhood are private rental properties. Over the past few years, the rental price for new vacancies was often more than € 900/month.
If you are interested in information about accessibility, home prices, demographics and other figures about the neighbourhood, please see the infographic on this page.
What makes Benoordenhout unique, luxurious and green:
Arendsdorp:

a former estate, now a public park.

Clingendael:

estate with a beautiful park.

Japanese Garden:

the pride of the Clingendael estate, just around the corner.

Van Hoytemastraat:

closed square with attractive shopping streets.

Many large homes.