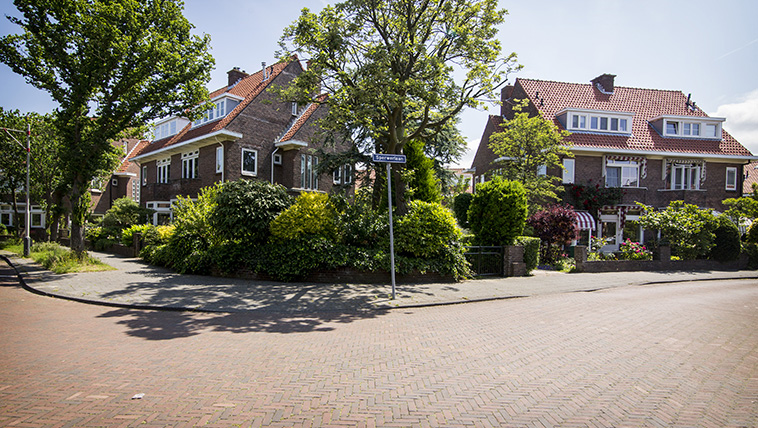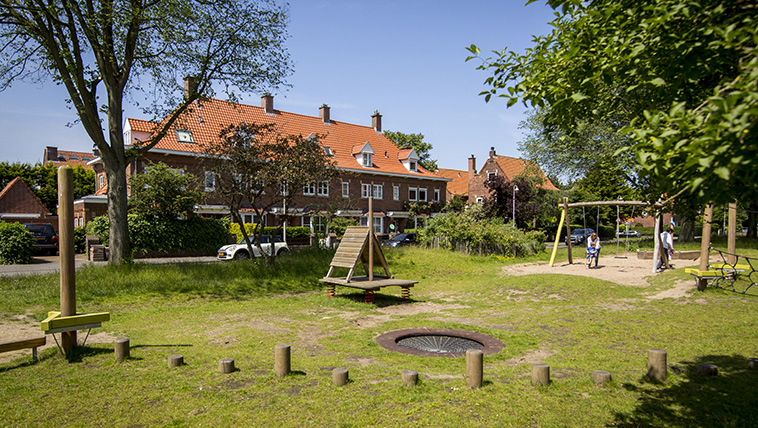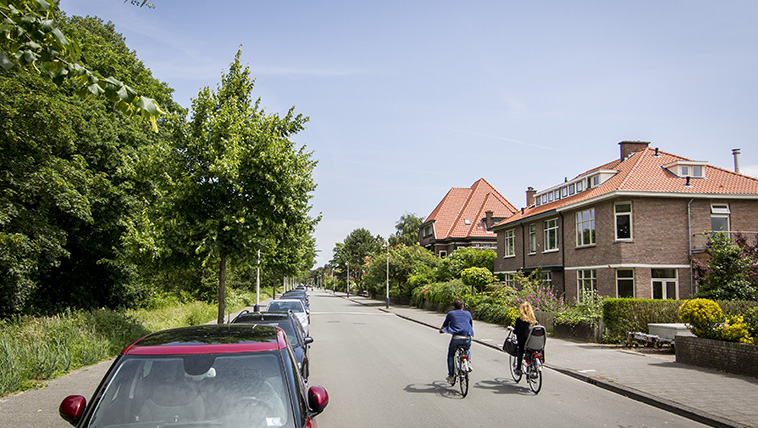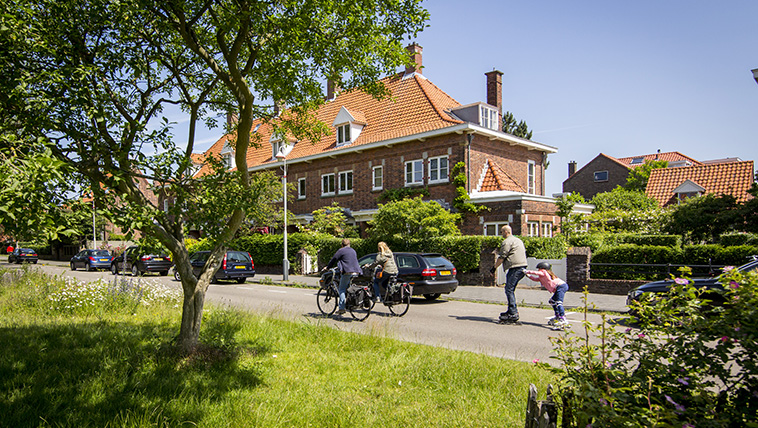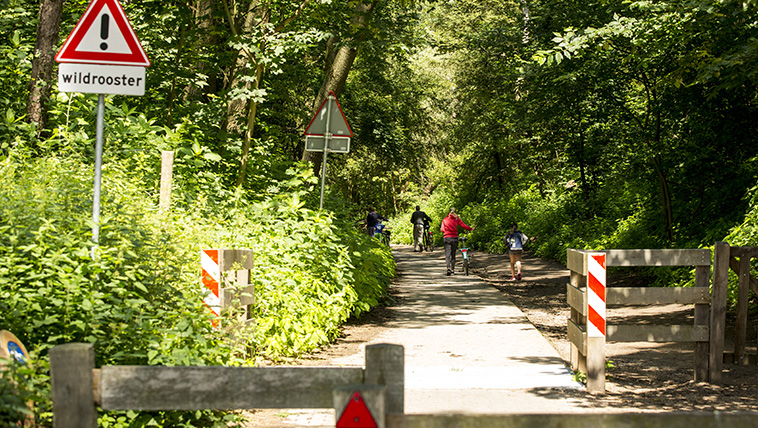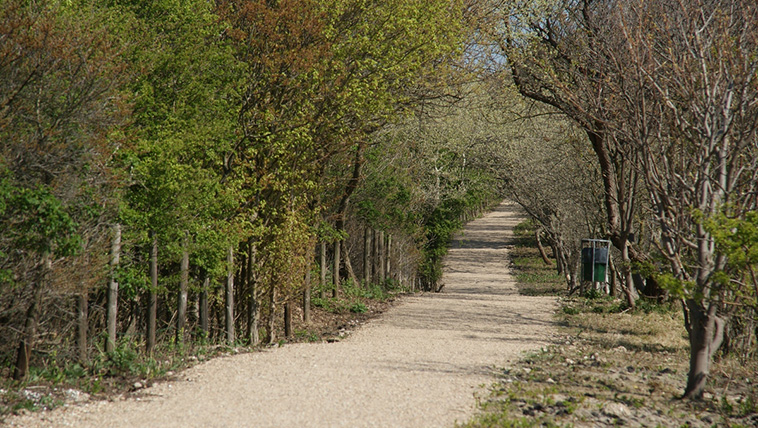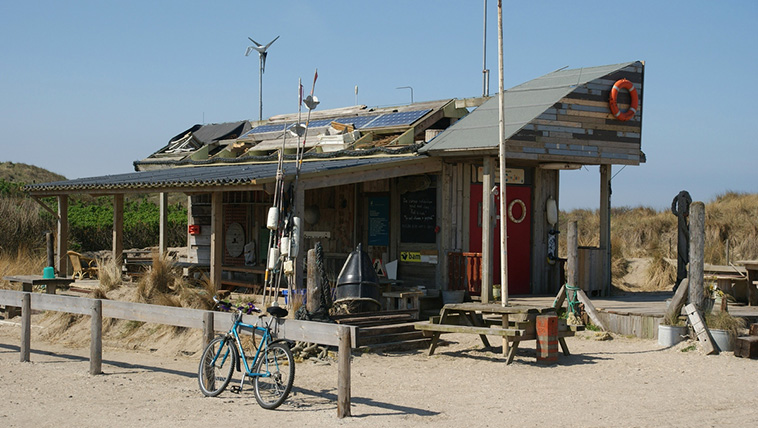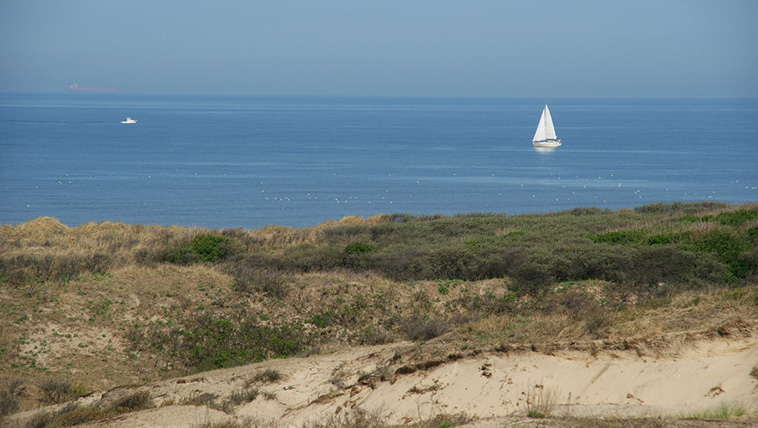 Photography: Valerie Kuypers & Maarten Reiling
The Vogelwijk is a spacious, child-friendly neighbourhood with large luxury homes built in the 1920s and '30s. The heart of the neighbourhood consists of short rows of detached houses and many semi-detached homes with large gardens. Near the edge of the neighbourhood you can find a few apartments built during the post-war reconstruction period. The streets are quiet and green, and give the neighbourhood a luxurious, village feel. The neighbourhood borders a large area of protected coastal dunes, the Westduinpark and the Bosjes van Pex sports complex.
There are a few shops on the Mezenplein in the Vogelwijk, but the residents do most of their shopping nearby on the Goudsbloemlaan and the Fahrenheitstraat. The Frederik Hendriklaan – known to locals as 'De Fred'- is only a five- to 10-minute bicycle ride away. It is considered to be one of the Netherlands' most picturesque shopping streets. There are plenty of places to eat and drink on the Boulevard in Kijkduin or visit one of the many beach cafes.
Around 90% of the homes in the Vogelwijk are owner-occupied. The average tax appraisal value of a single-family home is € 567,716 (prices in 2015) and apartments are appraised at an average of € 336,467 (prices in 2015). That makes this neighbourhood one of the most expensive areas in The Hague.
If you are interested in information about accessibility, home prices, demographics and other figures about the neighbourhood, please see the infographic  on this page.
What makes the Vogelwijk so spacious and unique:
Bosjes van Poot and Westduinpark:

beautiful protected coastal dunes between the neighbourhood and the beach.

North Sea:

the sea – and its beach – are within walking distance.

Bosjes van Pex sports complex:

within walking distance.

The architecture:

Most of the homes in the neighbourhood look like villas.

The gardens: Large gardens that can be appreciated from the street.