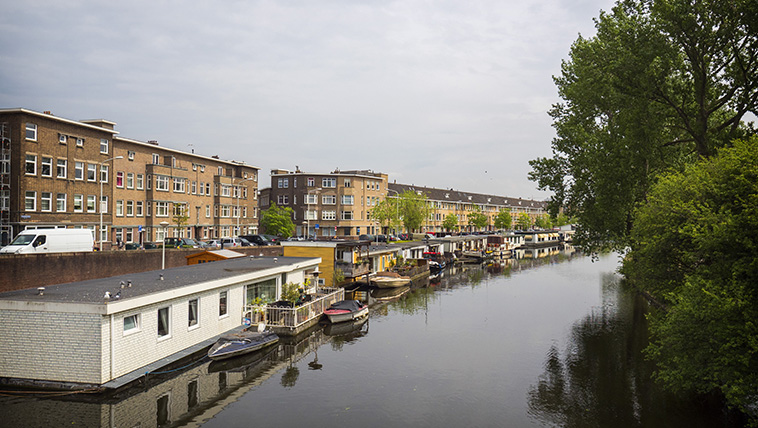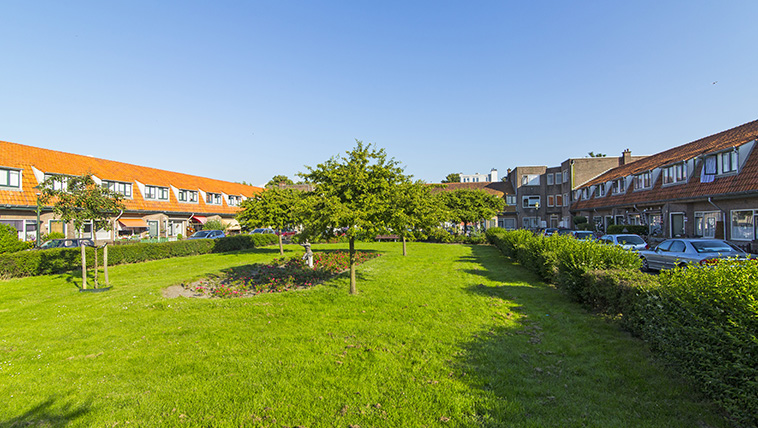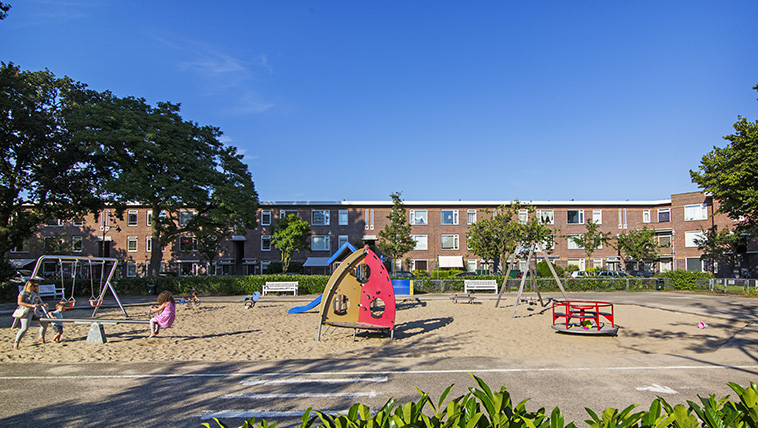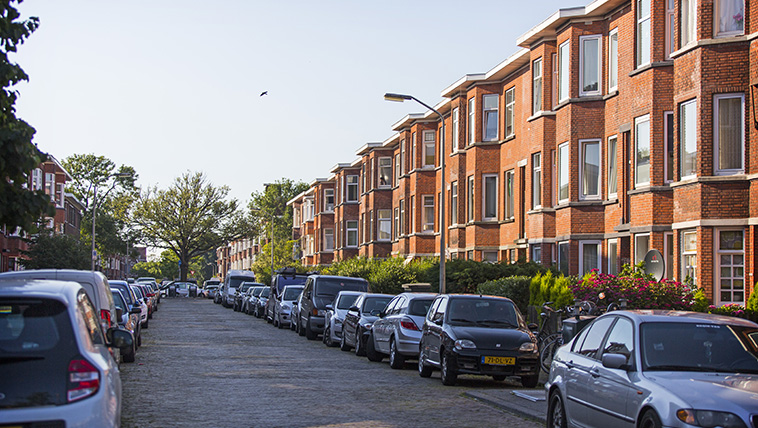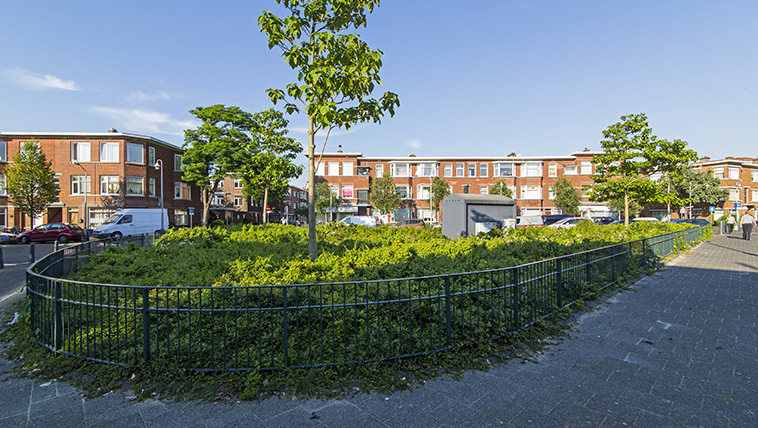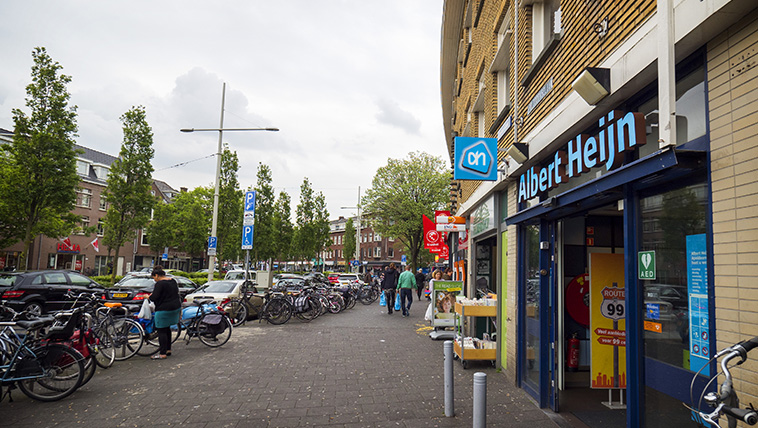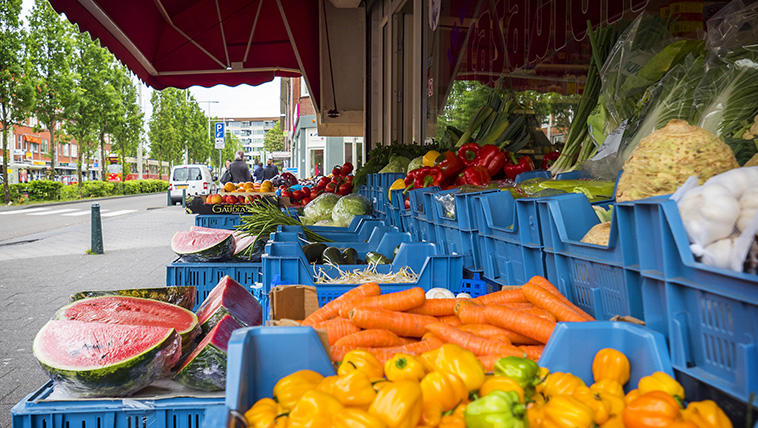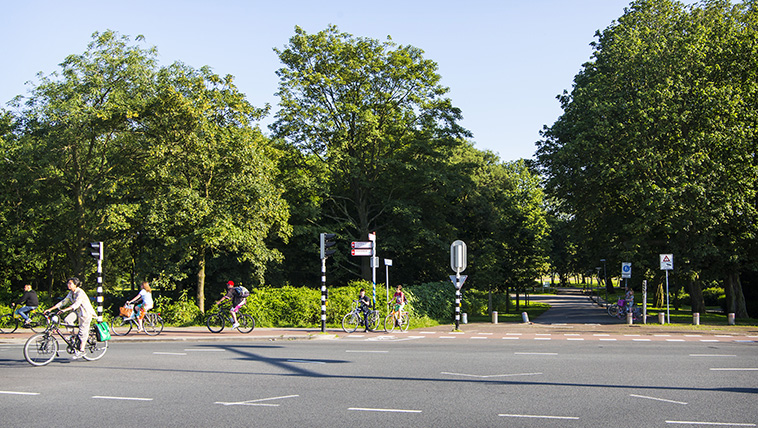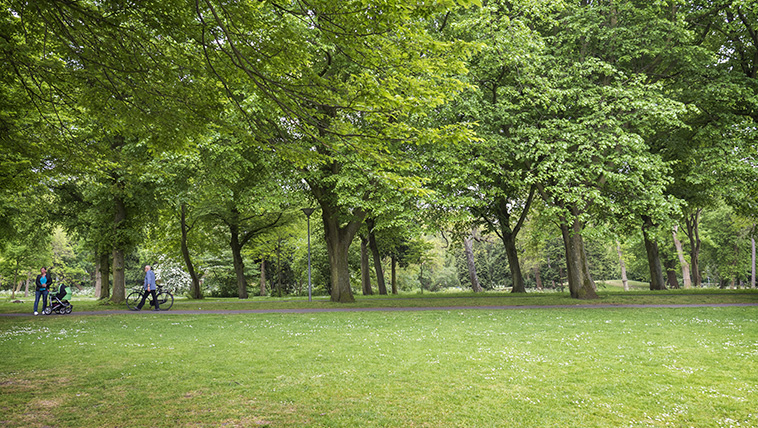 Photography: Valerie Kuypers
Rustenburg Oostbroek is a compact neighbourhood that is almost 100 years old. The northern part of the neighbourhood consists mostly of smaller three-story walk-up flats. It has several courtyards with different layouts surrounded by one- or two-story buildings, as well as an athletic field surrounded by schools.  The southern part of the neighbourhood has a more monumental structure, with smaller two- and three-story walk-up flats and a limited number of single-family homes. The neighbourhood is bordered by the Laakkanaal, which has moorings for houseboats. The Zuiderpark is just around the corner and offers plenty of sports facilities. It is an excellent place to barbecue, take a walk or ride bicycles.
There are several small supermarkets scattered around the neighbourhood, and in the Dierenselaan/Apeldoornselaan shopping area you can find a wide selection of specialty shops, as well as fashion and luxury retailers. For an even larger selection, you can visit the Haagse Markt in the adjacent Transvaalkwartier neighbourhood.
Rustenburg Oostbroek is located on the large Zuiderpark city park, where you can stroll, skate, cycle, swim in the swimming pool, picnic or barbecue with family and friends, or just relax on the lawn. The park is also home to Europe's largest free music festival, Parkpop.
If you have a green thumb, but no garden to call your own, you can rent an allotment in the Zuiderpark allotment garden on the Anna Polakweg.
In Rustenburg Oostbroek, the average tax appraisal value of a single-family home is € 172,953 (prices in 2015) and apartments are appraised at an average of € 105,701 (prices in 2015). That makes this neighbourhood one of the most affordable areas in The Hague.
Around 32% of the residential units are private rental properties. Over the past few years, the rental price for new vacancies was between € 650 and € 900/month.
If you are interested in information about accessibility, home prices, demographics and other figures about the neighbourhood, please see the infographic on this page.
What makes Rustenburg Oostbroek so dynamic:
Zuiderpark:

a large city park just around the corner, with plenty of opportunities to exercise or relax.

Parkpop: Europe's largest free festival, just around the corner.