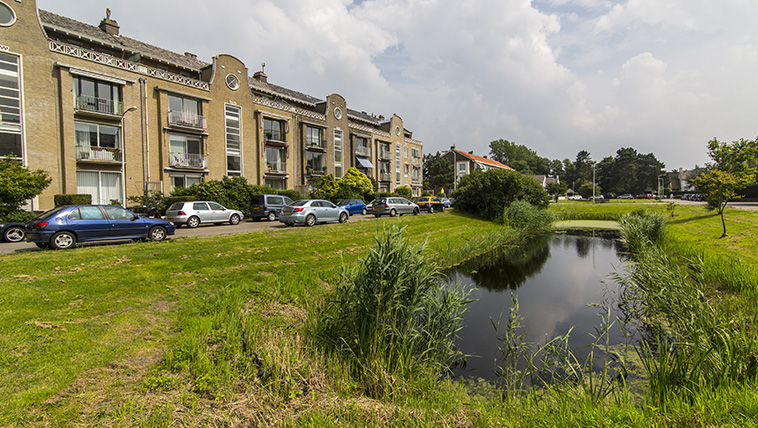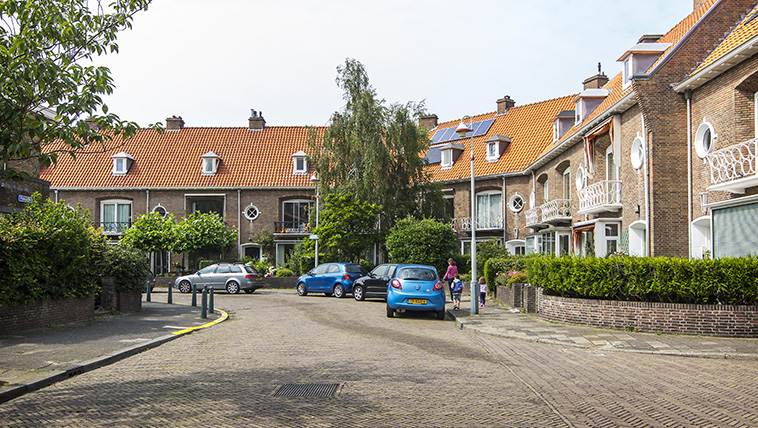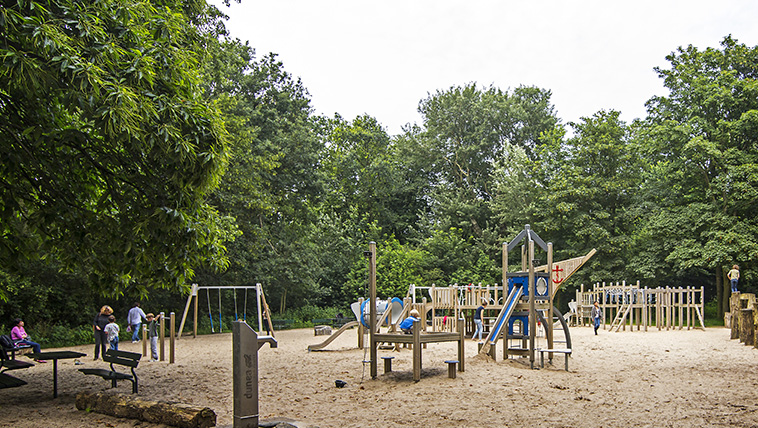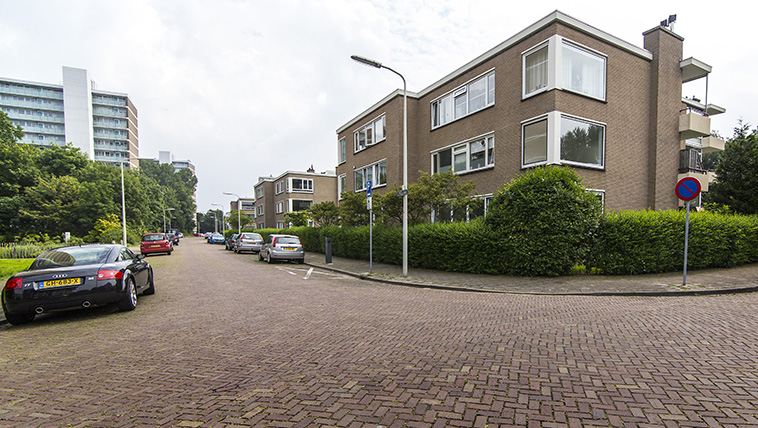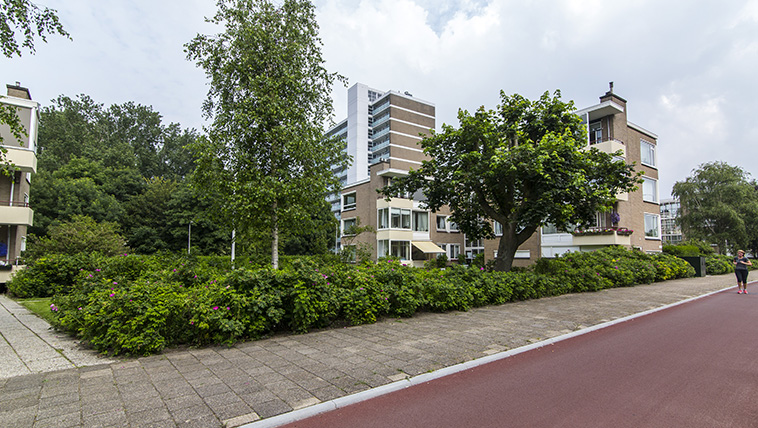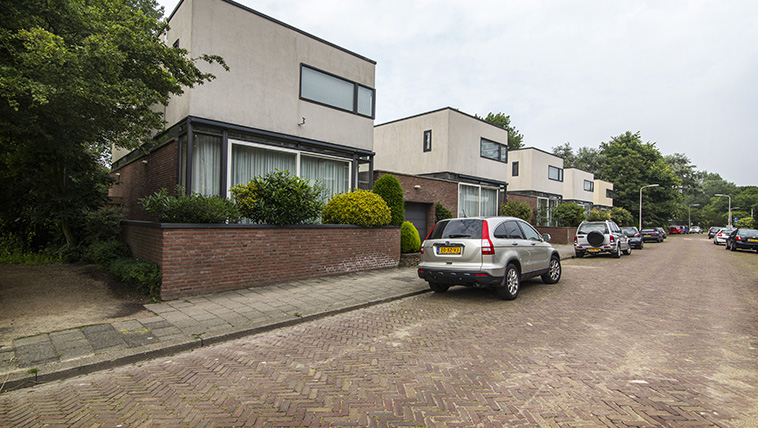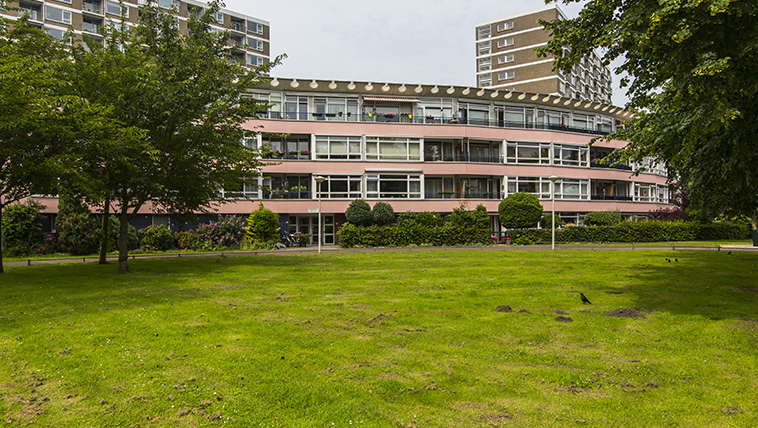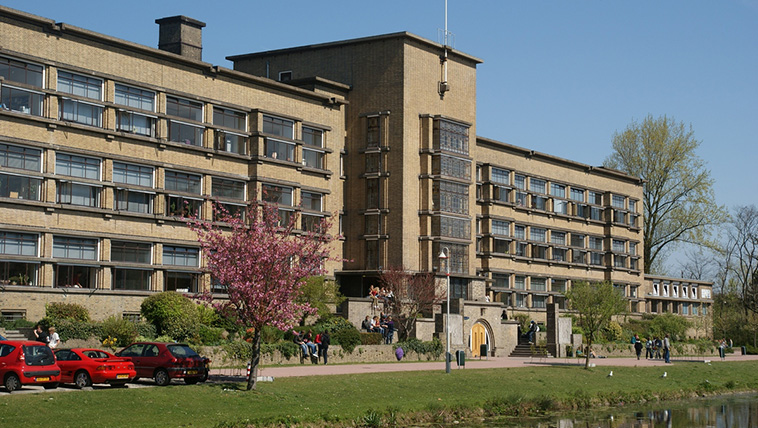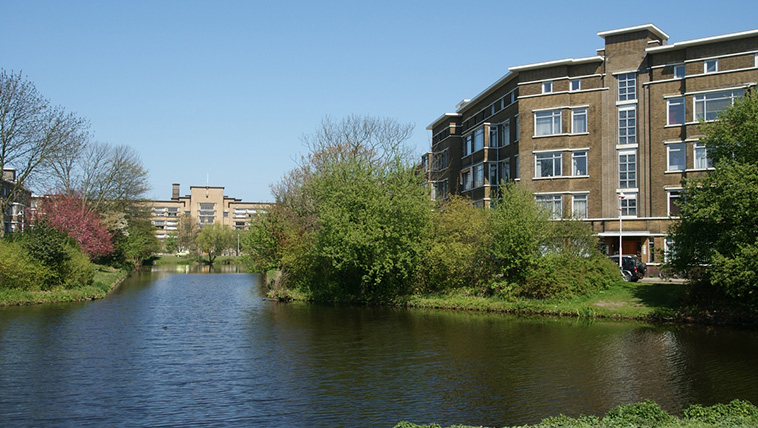 Photography: Valerie Kuypers & Maarten Reiling
Bohemen, Meer en Bos is a quiet, green neighbourhood with many apartment blocks and a small number of single-family homes built between the 1930s and the 1960s. The neighbourhood has an eclectic variety of architectural styles: from art deco to the New Objectivity and the International Style. There are two large parks in the neighbourhood: Meer en Bos park and sportpark Bosjes van Pex.
Residents must go to other neighbourhoods for their daily shopping, such as the Savornin Lohmanplein shopping area in Waldeck or the Goudsbloemlaan in the Bomen- en Bloemenbuurt. There are plenty of places to eat and drink on the Boulevard in Kijkduin.
The neighbourhood is home to the Meer en Bos estate, where you can stroll or have a bite to eat. The Bosjes van Pex sports complex has plenty of athletic facilities and green areas. For a longer walk or bike ride, the 350 year-old Ockenburg Estate or the coastal dunes are also nearby.
In Bohemen, Meer en Bos, the average tax appraisal value of a single-family home is € 473,653 (prices in 2015) and apartments are appraised at an average of € 161,317 (prices in 2015).
Around 17% of the residential units are private rental properties. Over the past few years, the rental price for new vacancies was between € 650 and € 900/month.
If you are interested in information about accessibility, home prices, demographics and other figures about the neighbourhood, please see the infographic on this page.
What makes Bohemen, Meer en Bos so quiet and green:
Meer en Bos Estate:

wooded estate from the 17th century.

Bosjes van Pex:

public nature area and sports park at the edge of the neighbourhood.

Westduinpark:

dune park within walking distance.

Beach:

eleven kilometres of North Sea beach are just around the corner.

Many recreational areas nearby

: Ockenburg Estate is the ideal starting point for a pleasant walk or a bicycle tour through nature.