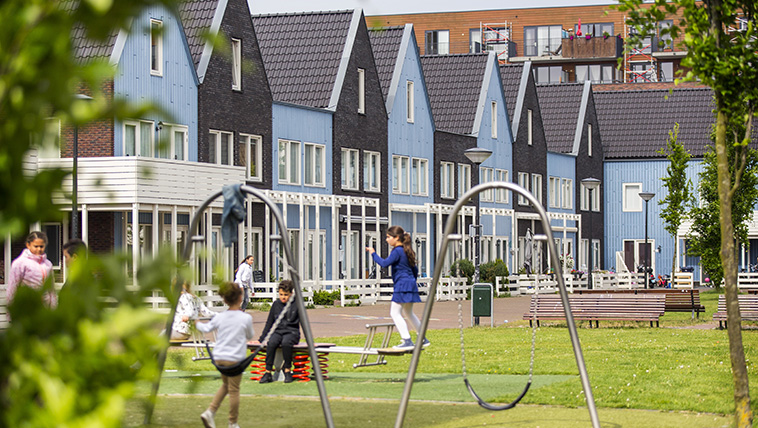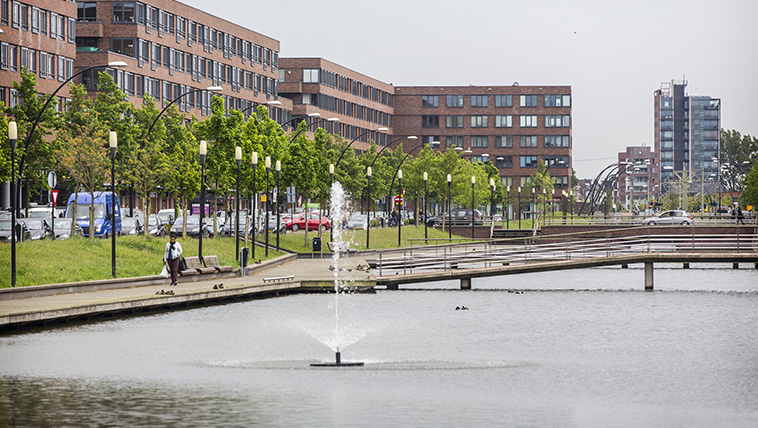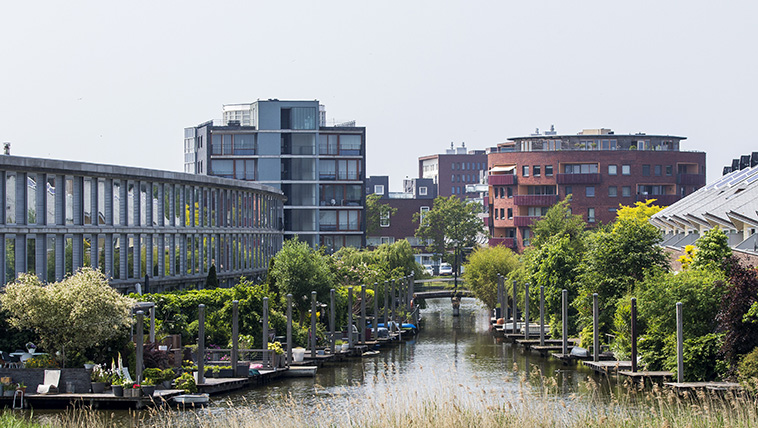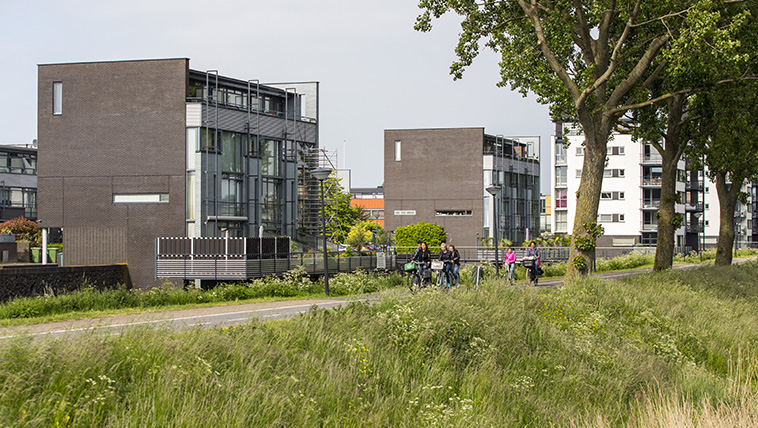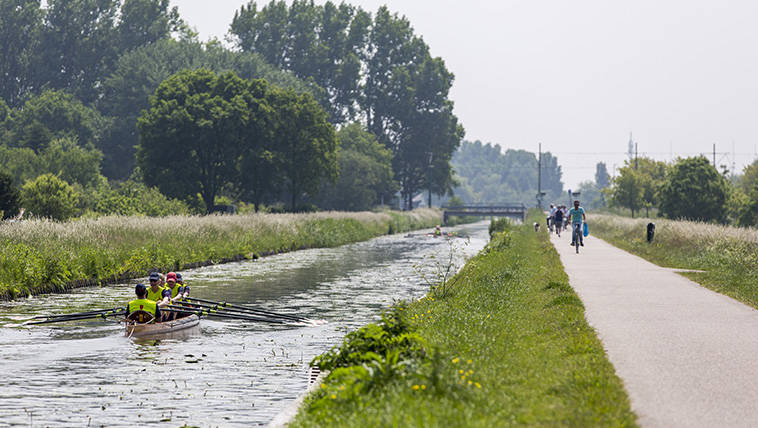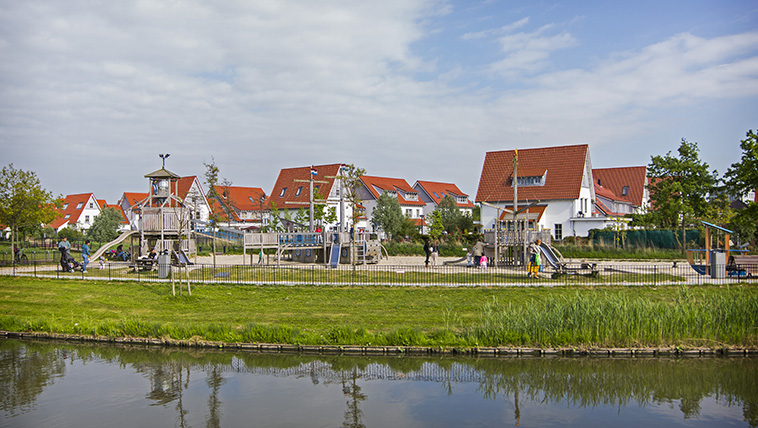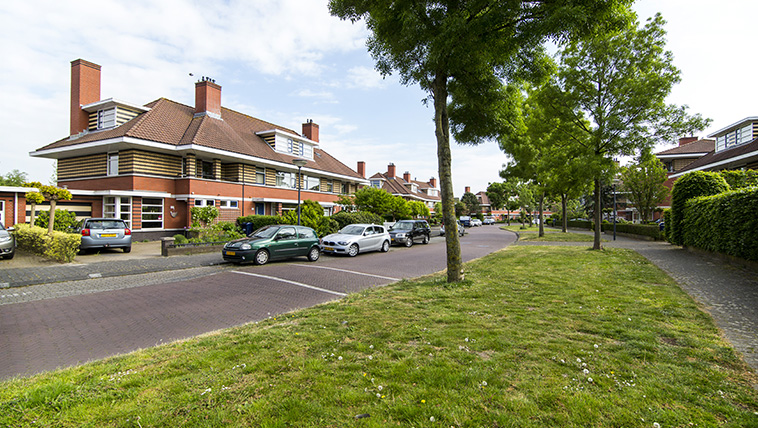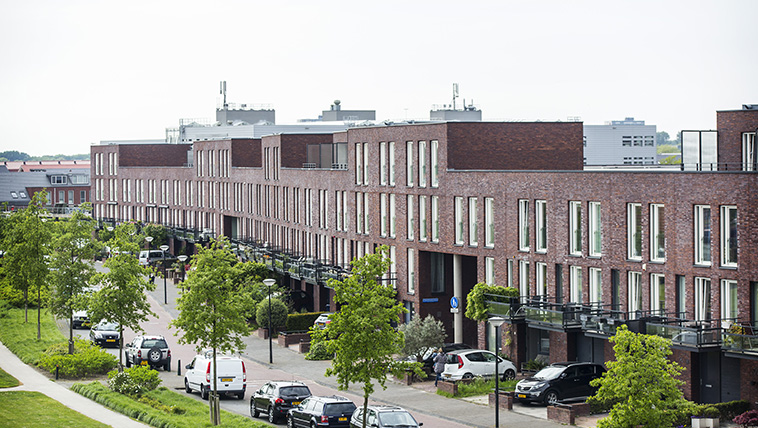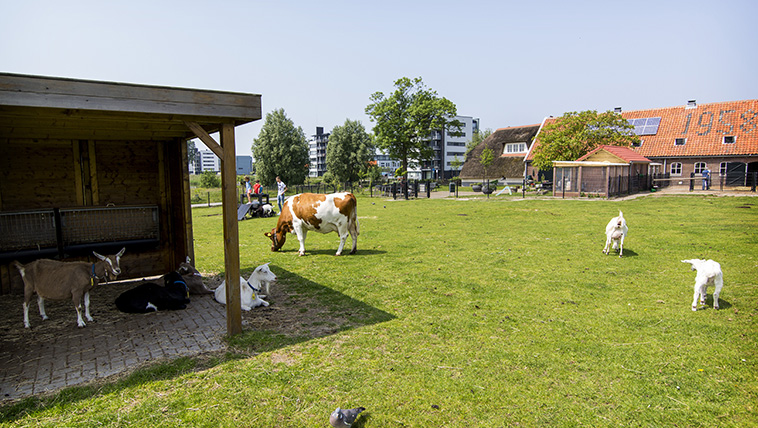 Photography: Valerie Kuypers
Wateringse Veld is one of the Netherlands' largest new suburbs. The neighbourhood is characterised by many bodies of water throughout the area, and the smaller neighbourhoods have their own personality, due to their unique architecture and layouts. The Laan van Wateringse Veld is the main access route to the neighbourhood. Here you can find tall blocks of flats, shops and other facilities, such as doctor's offices and pharmacists. The surrounding areas offer mainly single-family homes built around playgrounds or on islands surrounded by water.
Wateringse Veld has two shopping areas: Hoge Veld and Parijsplein. Mainly supermarkets, specialty shops and drug stores can be found here. The cosy centre of the adjacent village of Wateringen is just a few minutes' bicycle ride away. There, you can do your daily shopping and find unique clothing stores, exclusive chocolates and fresh vegetable salads, and there is a market every Wednesday.
The neighbourhood is also surrounded by green areas. Along De Eilanden, you can find the Natuurtheater green zone, and from there it is just a short bicycle ride to the Hoekpolderpark in Rijswijk or the Op den Dijk petting zoo. In the middle of the neighbourhood, you can find the Vlietpark, with plenty of water and bridges. The Vlietpark is an excellent place to go for a run, and it has a large fenced-in public playground that the locals call the 'Pirate playground'. From Wateringse Veld, it is a short bicycle ride to Midden Delfland, an area with plenty of green spaces, greenhouses and characteristic villages.
In Wateringse Veld, the average tax appraisal value of a single-family home is € 270,203 (prices in 2015) and apartments are appraised at an average of € 170,872 (prices in 2015).
If you are interested in information about accessibility, home prices, demographics and other figures about the neighbourhood, please see the infographic on this page.
What makes Wateringse Veld so family-friendly:
New neighbourhood with spacious (single-family) homes:

plenty of water, green areas and playgrounds.

Hoge Veld shopping centre and Parijsplein:

complete retail selection for everyday shopping.

The Pirate playground:

exciting playground that is fun for toddlers and primary school children.

Neighbourhoods with their own unique personality
Op den Dijk petting zoo
Accessibility:

easy to reach by car.