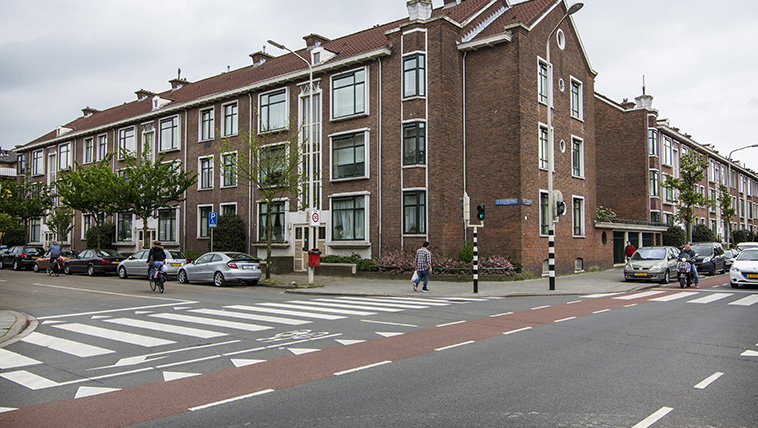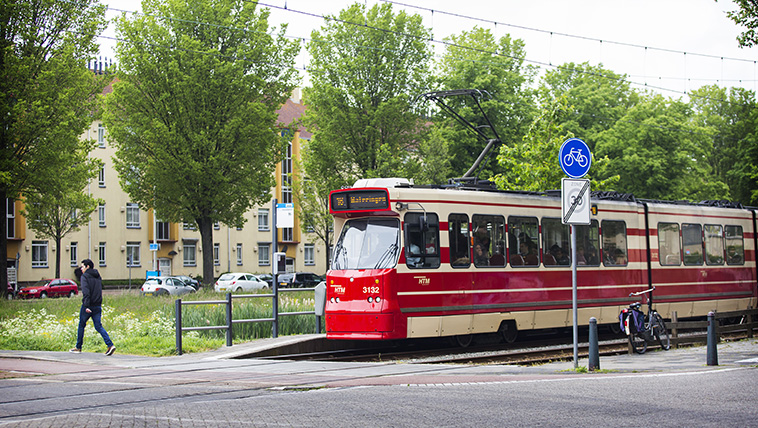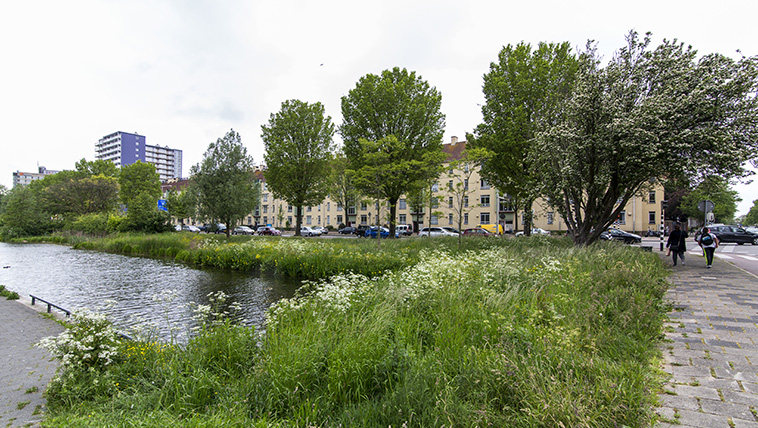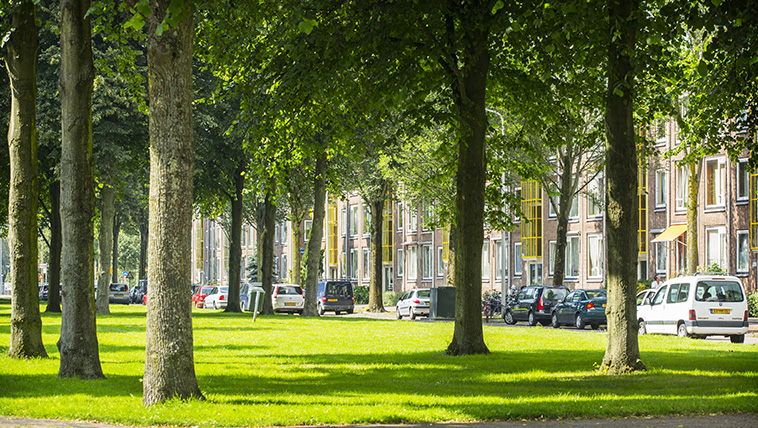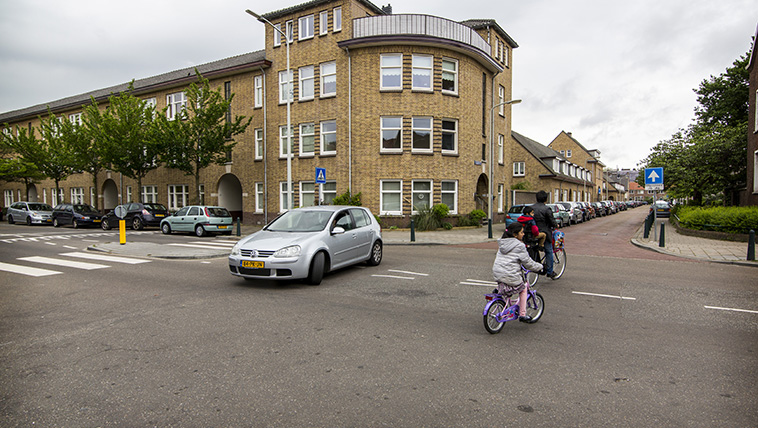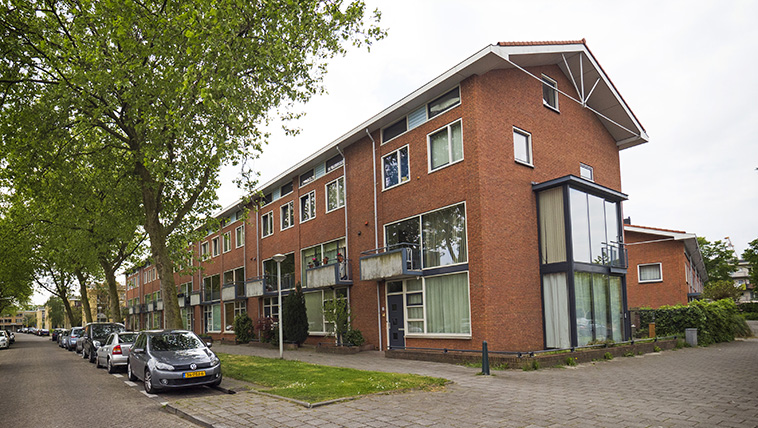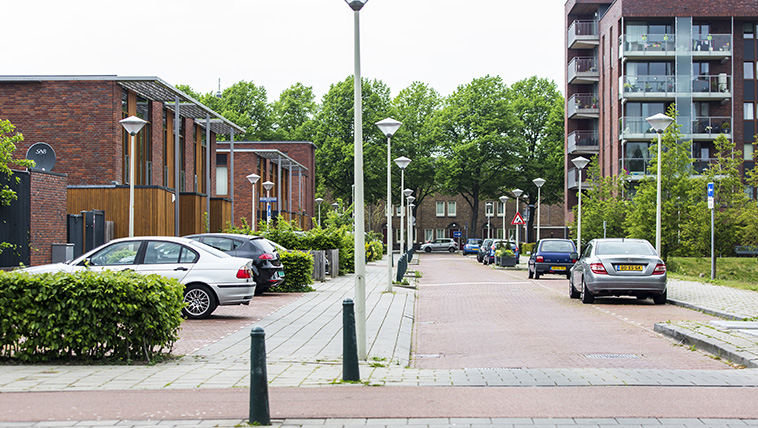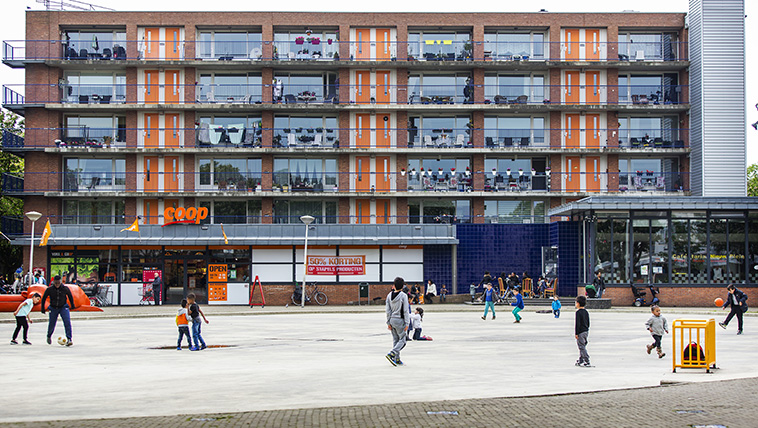 Fotografie: Valerie Kuypers
Moerwijk is a neighbourhood with a mix of smaller blocks of flats and the walk-up flat buildings from the period 1945-1960 so typical of The Hague, with the occasional new building in between. The neighbourhood is unique due to its many ponds, wide canals, green spaces and apartment buildings.
For daily shopping, you can visit the shops on the Betje Wolffstraat or the Heeswijkplein. More varied shopping options are located in the city centre, which is just 15 minutes away by bicycle.
Moerwijk is a green residential neighbourhood that borders the Zuiderpark, where you can stroll, skate, cycle, swim in the swimming pool, picnic or barbecue with family and friends, or just relax on the lawn. The park is also home to Europe's largest free music festival, Parkpop. The sport campus, a unique complex combining sports study programmes and professional sports facilities that are also open to the residents of The Hague, will also be based in the Zuiderpark.
Moerwijk is also close to several parks located in Rijswijk, such as Park Overvoorde, Kruisvaarderspark, Park Huis te Lande, Julianapark and Park den Burgh.
In Moerwijk, the average tax appraisal value of a single-family home is € 198,077 (prices in 2015) and apartments are appraised at an average of € 83,586 (prices in 2015). That makes this neighbourhood one of the most affordable areas in The Hague.
If you are interested in information about accessibility, home prices, demographics and other figures about the neighbourhood, please see the infographic  on this page.
What makes Moerwijk so unique and green:
Buurttuin Gunstersteinhof:

seasonal gardens for residents of The Hague with a green thumb.

Zuiderpark:

large city park that is ideal for sports, cycling, picnics or relaxation.

Parkpop:

Europe's largest free music festival, just around the corner in the Zuiderpark.

Rijswijk parks:

a number of beautiful parks within walking or cycling distance.

Station Moerwijk:

the neighbourhood has its own train station.