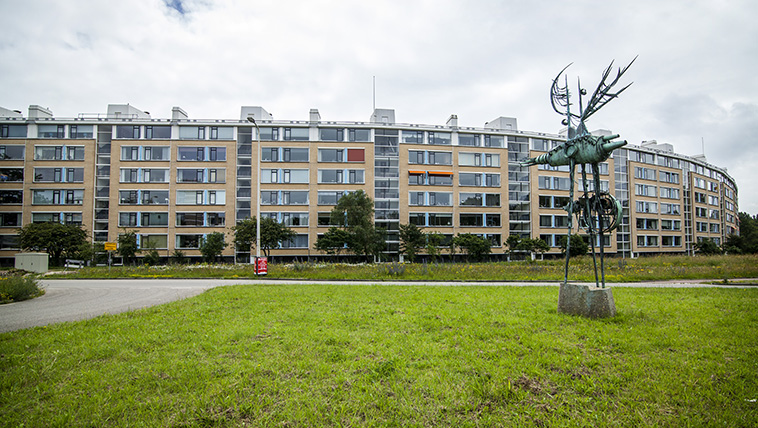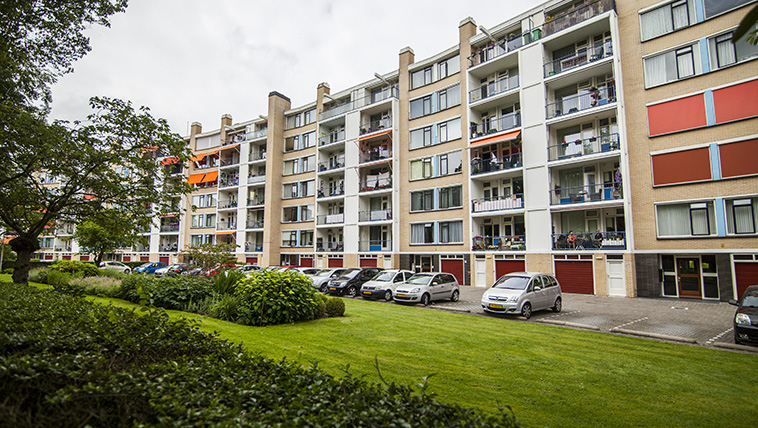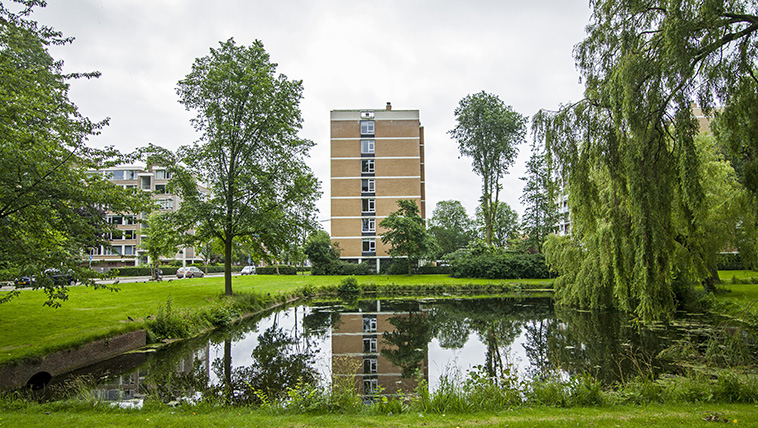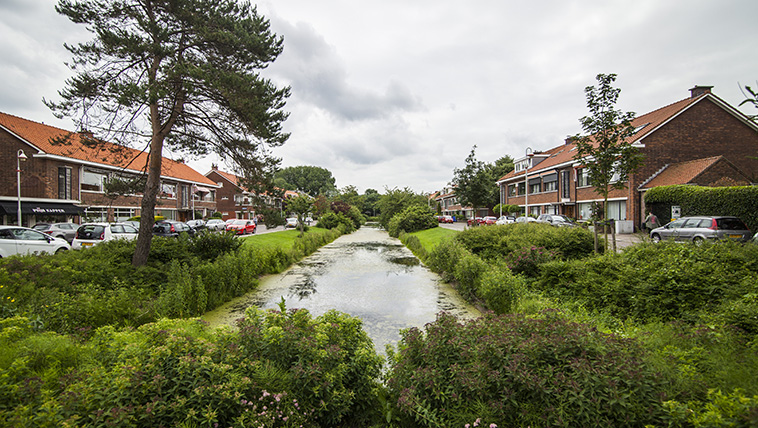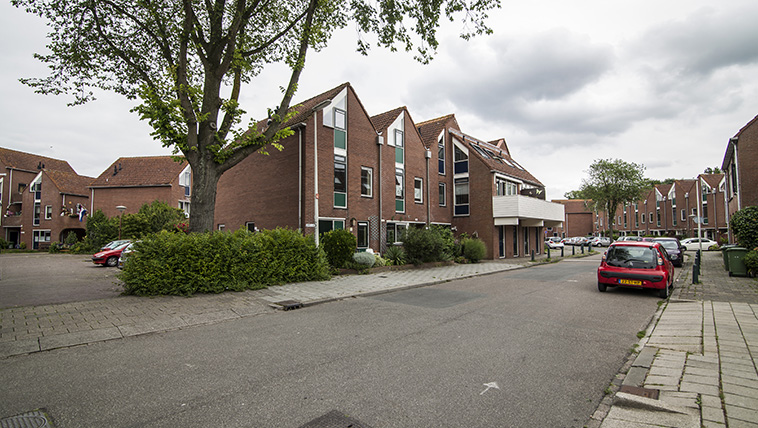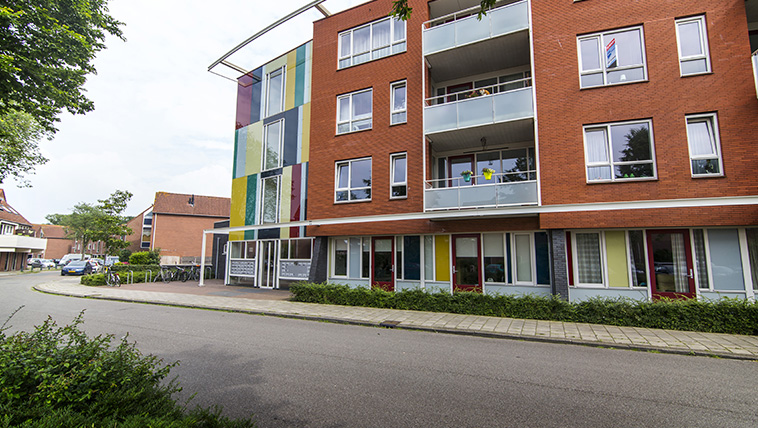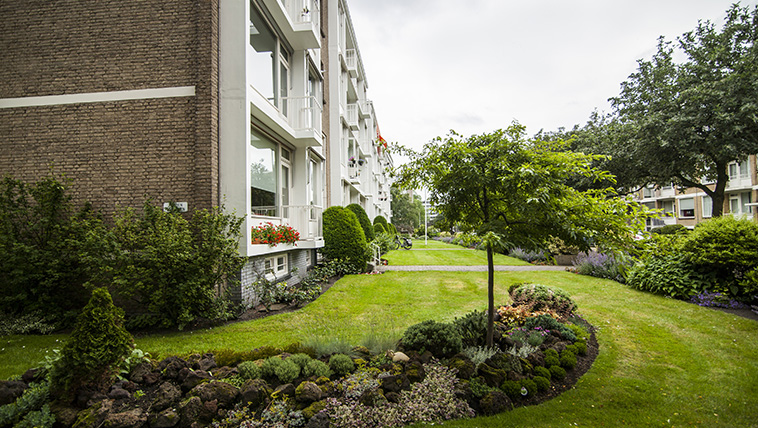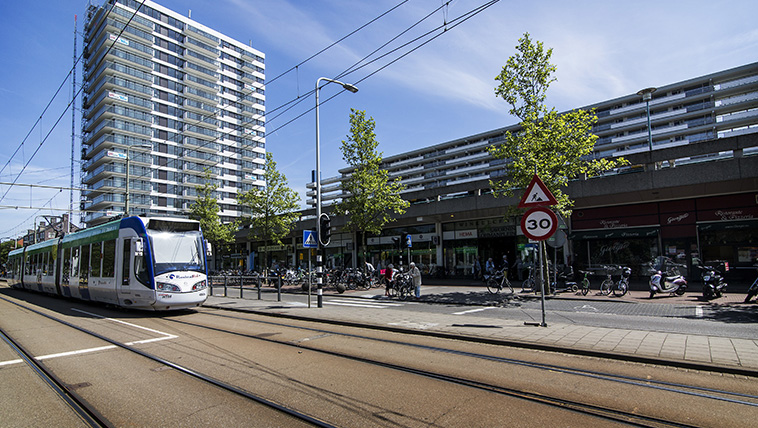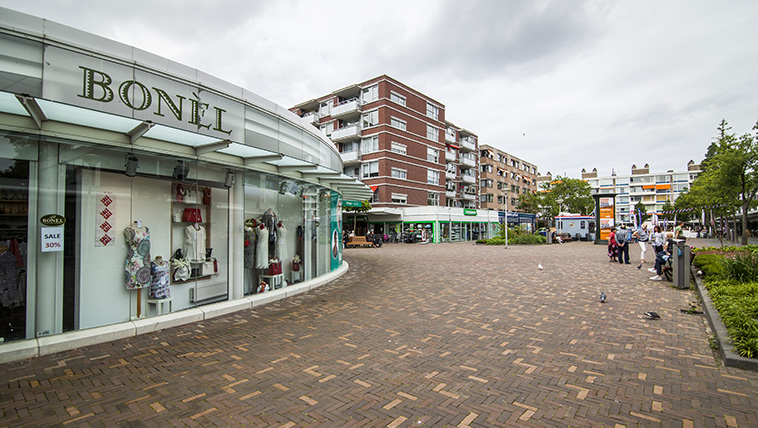 Photography: Valerie Kuypers
Waldeck is a quiet, green residential neighbourhood with a wide range of homes from the 1960s, '70s and '80s situated in smaller neighbourhoods with their own unique personalities. Nieuw-Waldeck, for example, is a typical 'cauliflower neighbourhood', with lots of winding roads, courtyards and plenty of water and green spaces. In Waldeck-Noord, there is a large block of terraced houses on the corner of Laan van Meerdervoort and the Ockenburghstraat that has earned the nickname 'The Great Wall of China'. Nature and recreational areas are located nearby. The Ockenburg Estate is just a few minutes away, as are the adjacent nature and recreation parks Madestein and De Uithof.
At the boulevard in Kijkduin, a relatively quiet family-oriented resort, you can enjoy a drink or a meal. From the boulevard, it is just a short walk to the beach, the North Sea and the 'sand engine' beach reclamation project.
Residents can do their daily shopping in the indoor shopping centres Savorin Lohmanplein or Waldeck. These shopping centres also offer several fashion retailers, luxury products and cafes and restaurants.
More varied shopping options are located in the city centre, just a 30-minute bicycle ride away.
Waldeck is a planned neighbourhood with lots of green spaces and public areas. Large parks, recreational areas, the sea, the beach and the dunes are all just around the corner. The adjacent nature and recreation areas Madestein, De Uithof and the Ockenburg Estate are all excellent places to go for a pleasant walk or a bike ride. De Uithof is also home to the eponymous sports centre, where you can skate, climb, race go-karts, ski or snowboard.
If you have a green thumb, but no garden to call your own, you can rent an allotment on the Mozartlaan, next to the garden centre.
In Waldeck, the average tax appraisal value of a single-family home is € 214,890 (prices in 2015) and apartments are appraised at an average of € 137,774 (prices in 2015). That makes this neighbourhood one of the most affordable areas in The Hague.
Around 11% of the residential units are private rental properties. Over the past few years, the rental price for new vacancies was between € 650 and € 1,500/month.
If you are interested in information about accessibility, home prices, demographics and other figures about the neighbourhood, please see the infographic on this page.
What makes Waldeck so peaceful and green:
Buurttuin Mozartlaan:

seasonal gardens for residents of The Hague with a green thumb.

Beach:

a kilometres-long stretch of beach between Kijkduin and Scheveningen.

Ockenburgh Estate and other nature and recreational areas:

within easy walking and cycling distance.

Beach and sea: just around the corner.