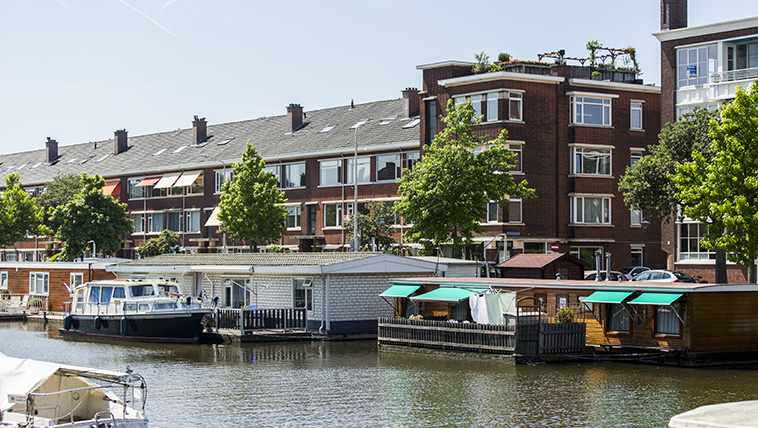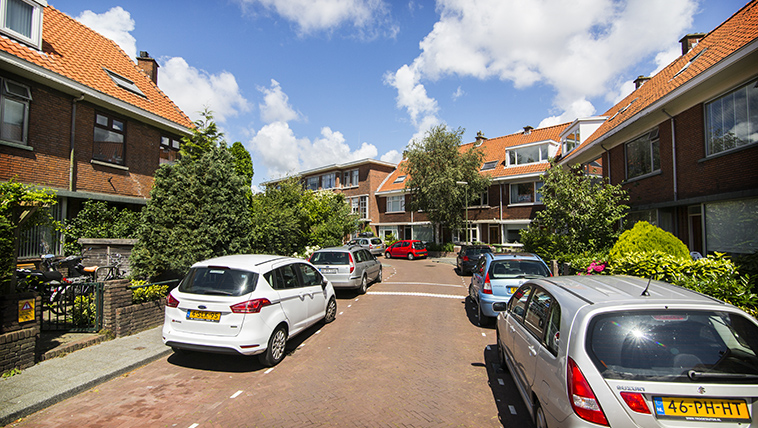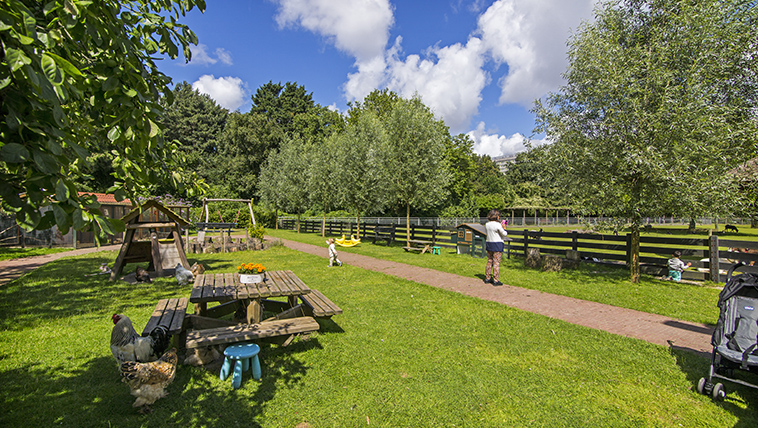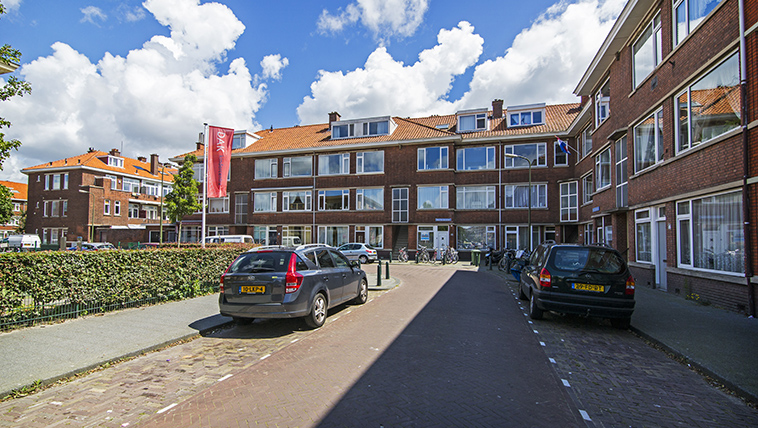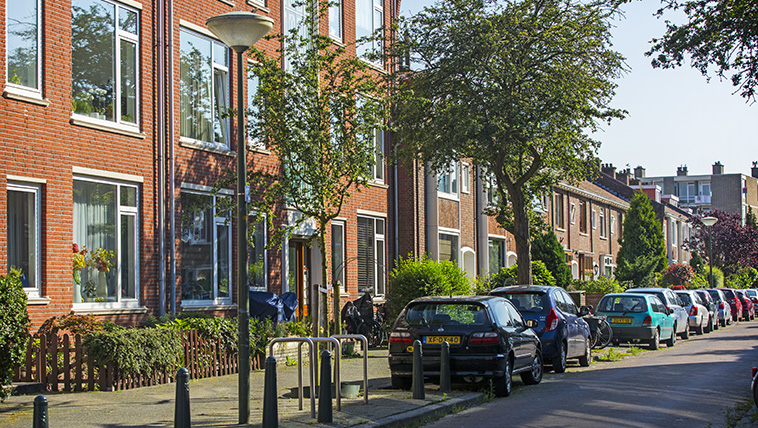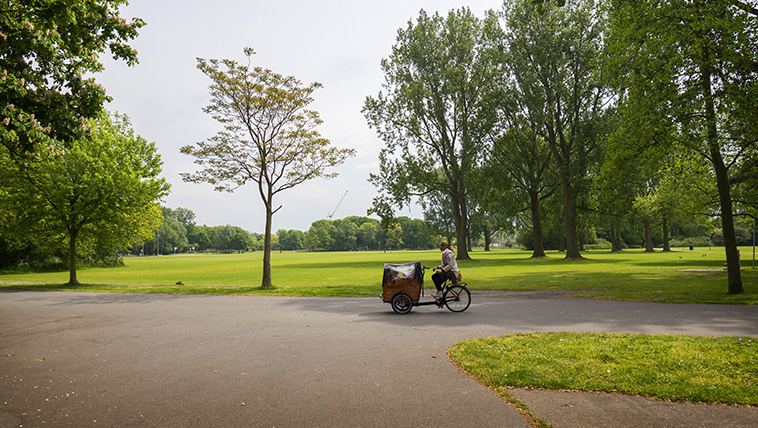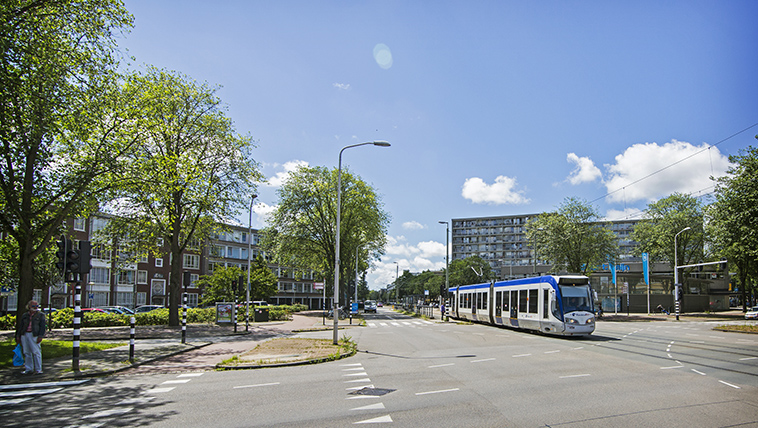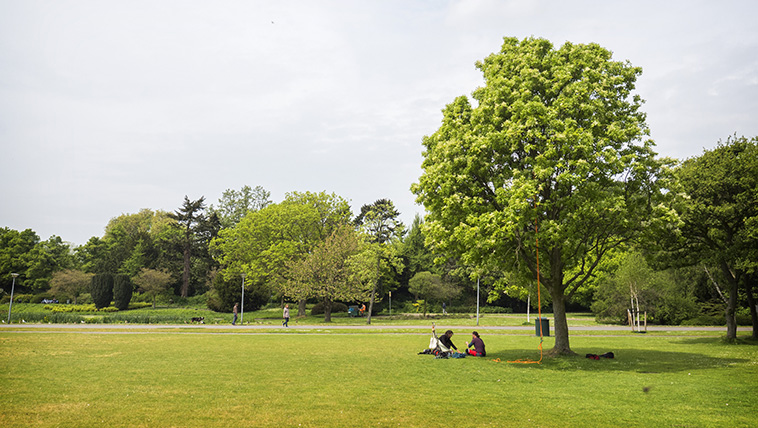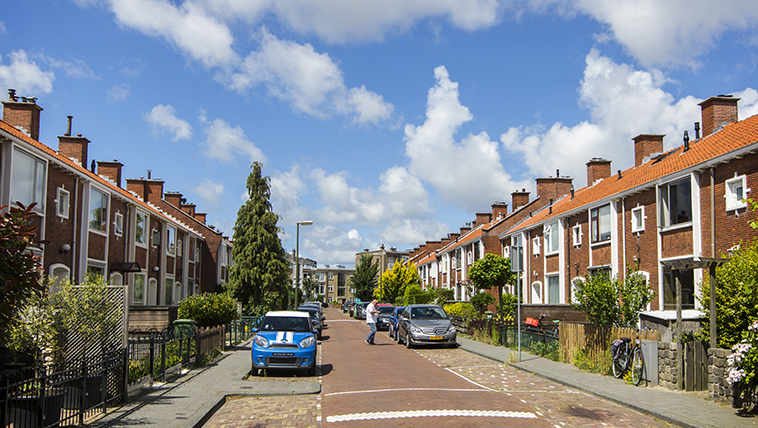 Photography: Valerie Kuypers
Leyenburg, in the Escamp urban district, is a quiet residential neighbourhood. Around one-third of the homes were built just before World War II, and the rest of the homes in the neighbourhood were built between the end of the war and the 1960s. There are many flat buildings and walk-up apartments, but only a limited number of single-family homes. The Haga Hospital is located at the edge of the neighbourhood. Houseboats moored along the Veenendaalkade and the Soestdijksekade create a lively atmosphere. The neighbourhood borders the Zuiderpark, which is an excellent location to exercise or relax.
The Leyenburg shopping centre at the Monnickendamplein is a good place to do your daily shopping, and the much larger shopping centre De Leyweg in the adjacent Morgenstond neighbourhood is just a short bicycle ride away.
Leyenburg has the Florence Nightingalepark with petting zoo, and the neighbourhood borders the Zuiderpark, which offers all sorts of activities for people of all ages. You can stroll, skate, cycle, or just lounge in the grass. In the summer, it is an ideal location for picnics or barbecues with family and friends. There are also several major events and concerts scheduled for the summer months, such as Parkpop and the Milan Festival.
If you have a green thumb, but no garden to call your own, you can rent an allotment in the Zuiderpark allotment garden on the Anna Polakweg.
The average tax appraisal value of a single-family home in Leyenburg is € 232,865 (prices in 2015) and apartments are appraised at an average of € 117,440 (prices in 2015). Around 25% of the residential units are private rental properties. Over the past few years, the rental price for new vacancies was between € 650 and € 900/month.
If you are interested in information about accessibility, home prices, demographics and other figures about the neighbourhood, please see the infographic on this page.
What makes Leyenburg unique:
Zuiderpark:

a large city park just around the corner, with plenty of opportunities to exercise or relax.

Parkpop:

Europe's most popular free festival, just around the corner.

Florence Nightingalepark; featuring allotment gardens and a petting zoo.