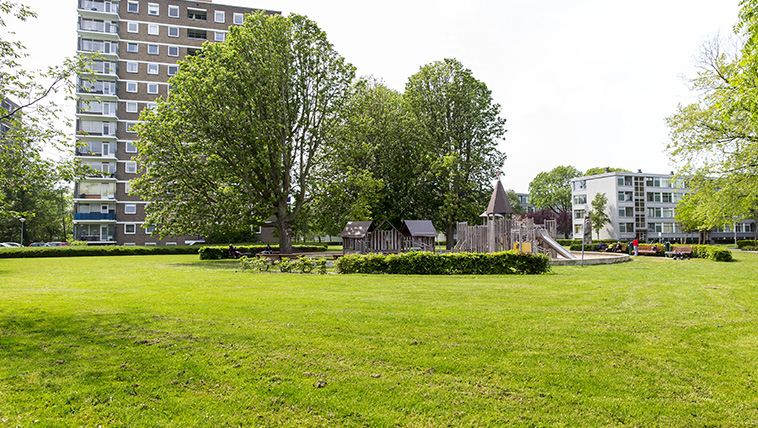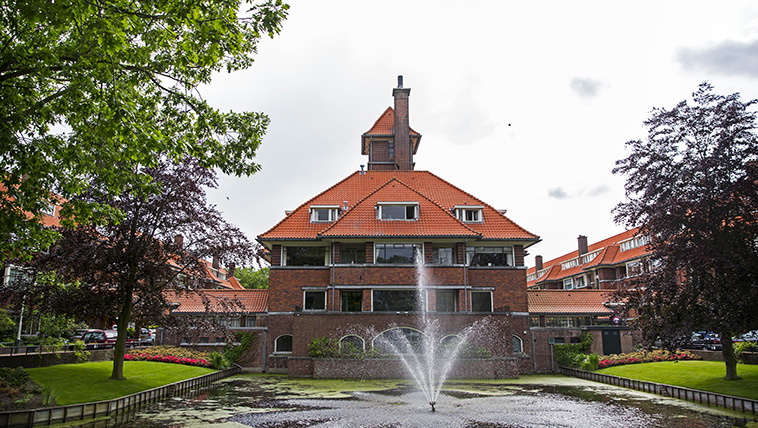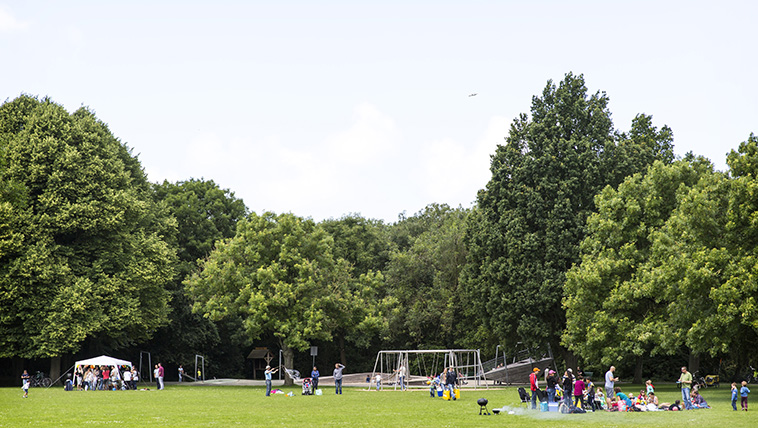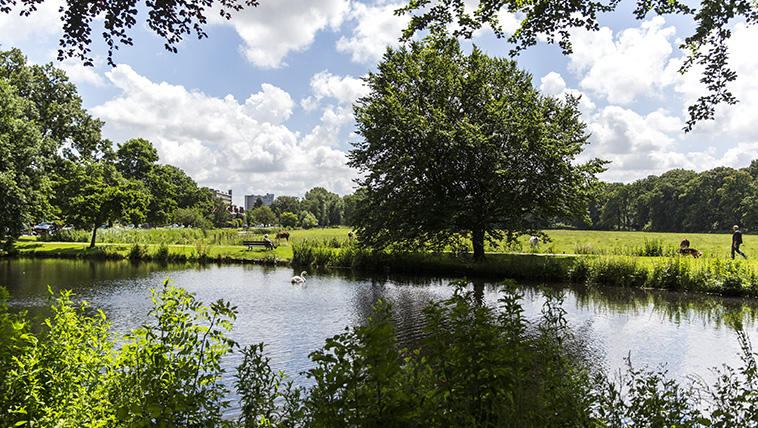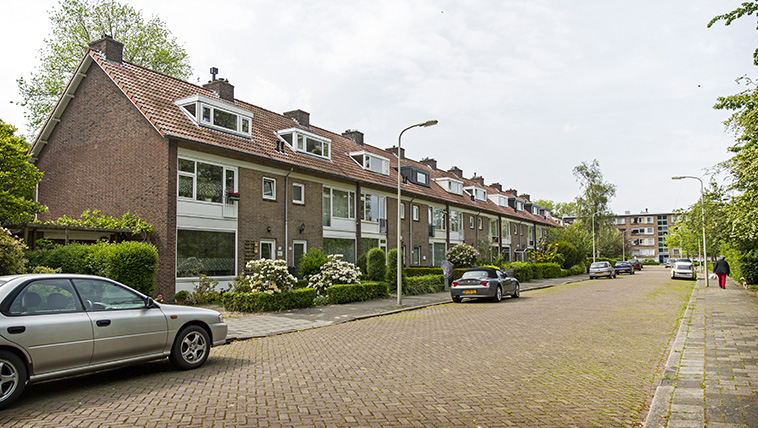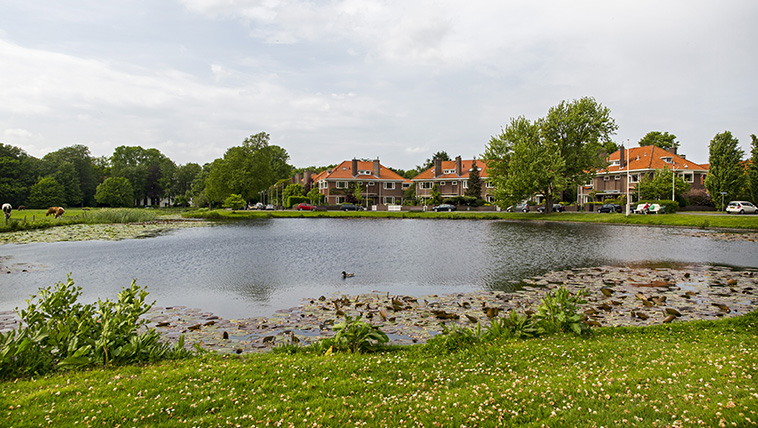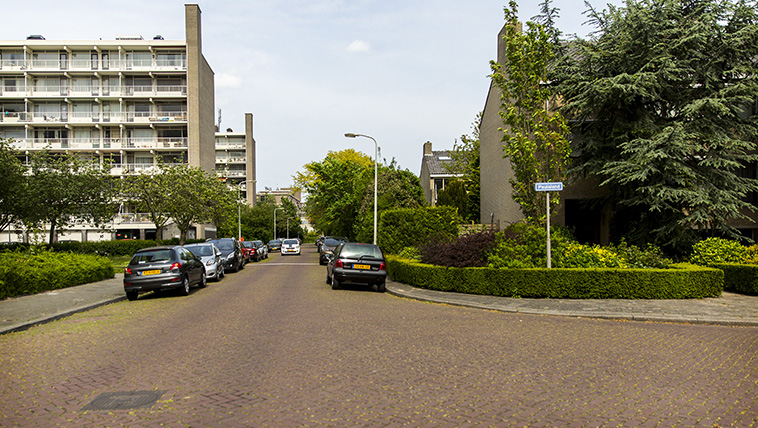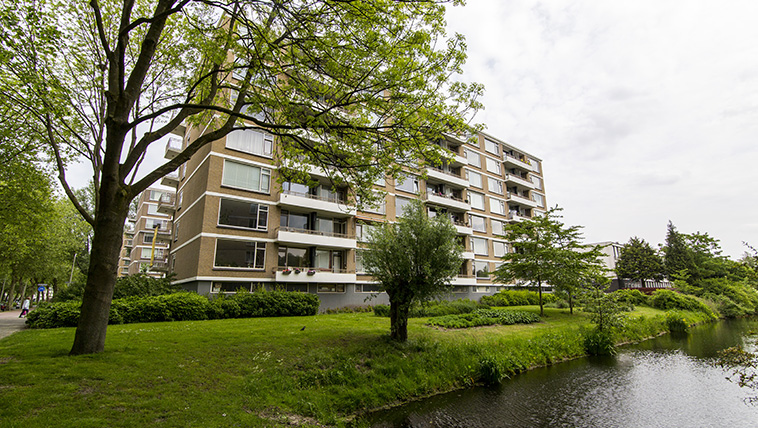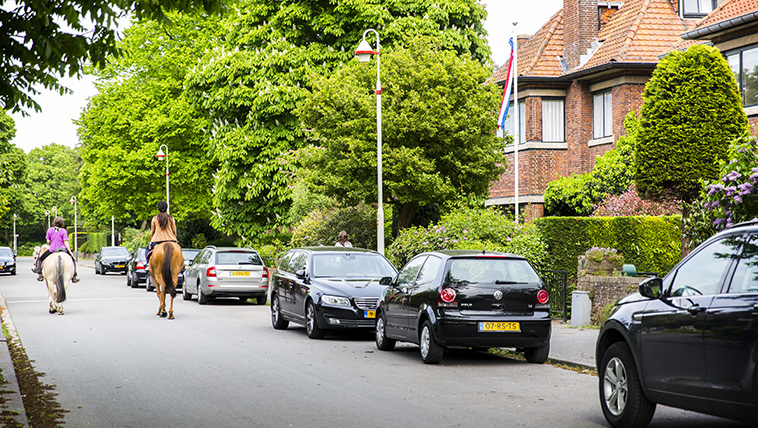 Photography: Valerie Kuypers
Officially, they are a single neighbourhood, but Mariahoeve and Marlot both have very different personalities.
Mariahoeve is a green, spacious neighbourhood built in the 1960s with a park-like character and diverse architecture at the edge of The Hague. The neighbourhood is divided into six smaller units, each with a green core as the heart of the neighbourhood. Here you can find a mix of single-family homes, low four-story apartment buildings and high 12-story apartment towers. It is a quiet neighbourhood with lots of green spaces and a relaxed atmosphere.
Marlot is a compact area filled with large villas and luxury homes, semi-detached houses and some apartment buildings. It is one of the most expensive neighbourhoods in The Hague. Most of the homes were designed in the New Hague School style, giving the neighbourhood a stylish appearance. The streets are wide, with green front gardens on both sides, and a pronounced unity in the architecture.
The shopping centre Mariahoeve features a wide range of shops for day-to-day necessities, including two large supermarkets and several specialty retailers.
Mariahoeve en Marlot is a planned neighbourhood with lots of green spaces. It is only a short walk to the Haagse Bos or Marlot park woods, where you can walk among the old-growth trees and over picturesque bridges along winding paths. Clingendael park is also nearby.
There is a significant difference in the appraisal values for homes in the Marlot neighbourhood and the rest of the area. In Marlot, the average tax appraisal value of a single-family home is € 771,057 (prices in 2015) and apartments are appraised at an average of € 268,757 (prices in 2015). That makes this part of the neighbourhood one of the most expensive areas in The Hague. In the Mariahoeve neighbourhoods, the average tax appraisal value of a single-family home ranges from € 196,388 to € 312,962 (prices in 2015) and apartments can range from € 88,455 to € 100,363 (prices in 2015).
In Mariahoeve en Marlot, 17% of the existing residences are private rental properties. Over the past few years, the rental price for new vacancies was between € 650 and € 1,500/month.
If you are interested in information about accessibility, home prices, demographics and other figures about Mariahoeve en Marlot, please see the infographic on this page.
What makes Mariahoeve en Marlot so green and peaceful?
Buurttuin Overbosch:

seasonal gardens for residents of The Hague with a green thumb.

Marlot and Reigersbergen estates:

monumental estates which are open to the public.

Louwman Museum:

museum with the largest private collection of antique and classic automobiles in the world.

Mariahoeve shopping centre:

large shopping centre for daily shopping and more.