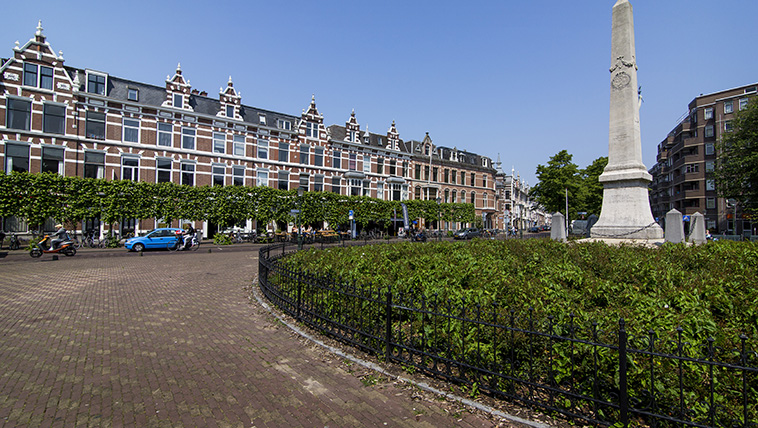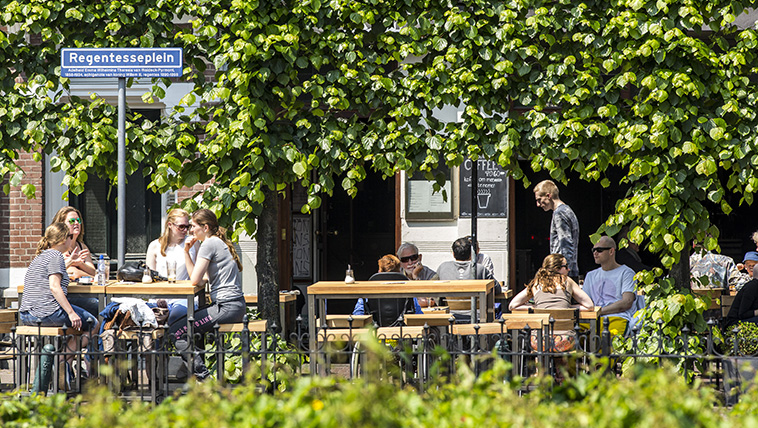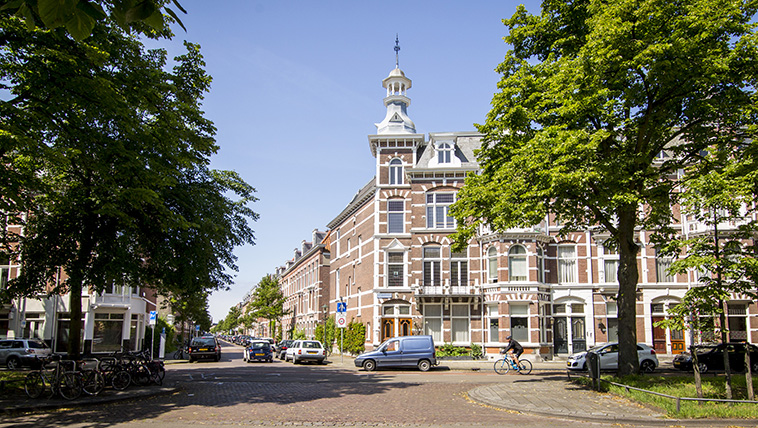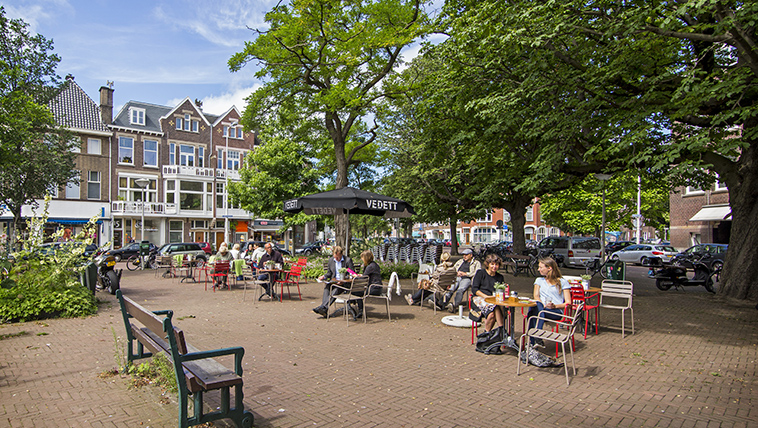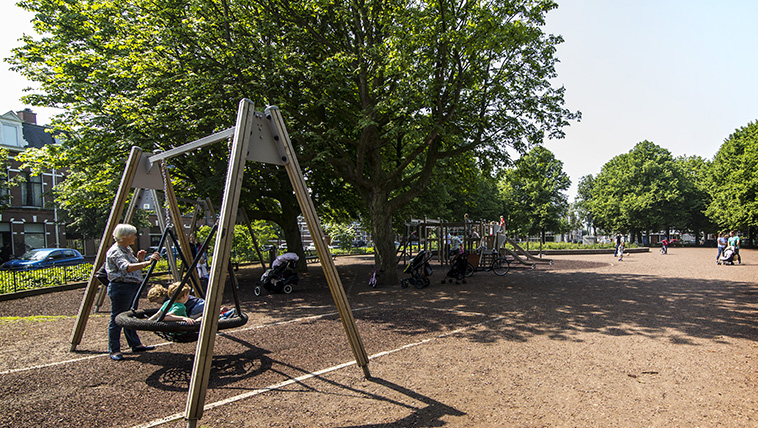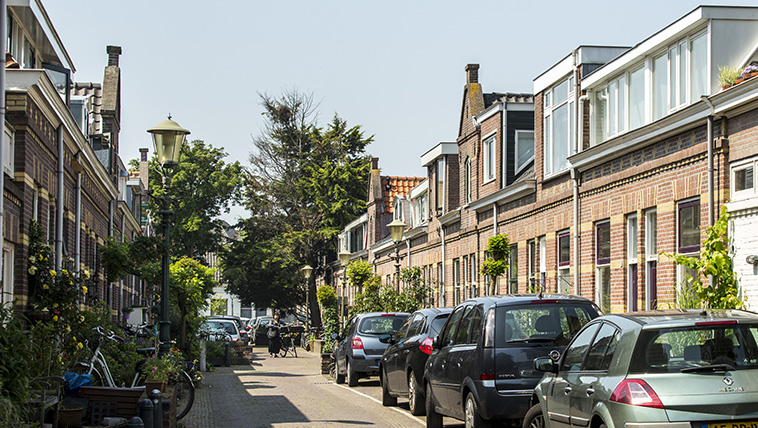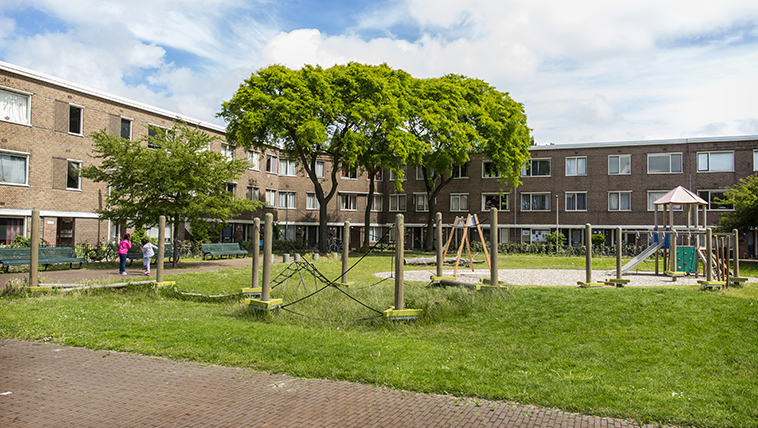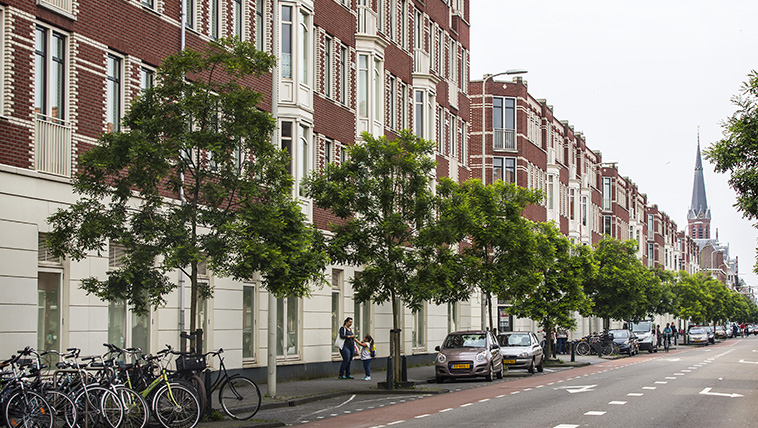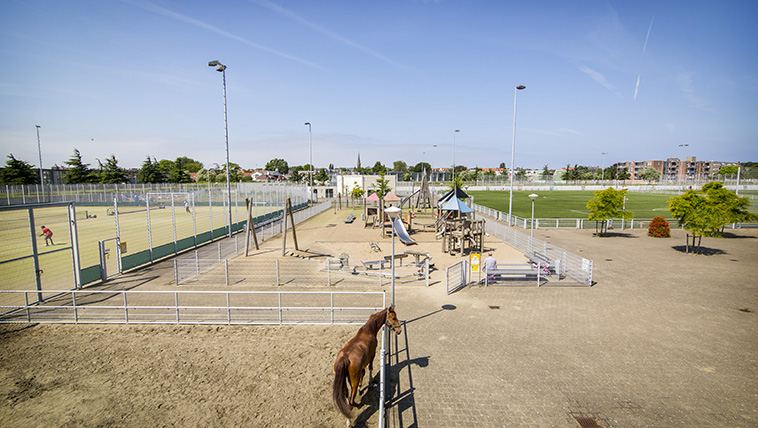 Photography: Valerie Kuypers
The Regentessekwartier and Valkenboskwartier provide a relaxed and attractive environment and diverse urban experiences to its citizens. The historic areas offer a variety of dwellings: varying sizes, most of them built before 1916 and surrounded by intimate streets and squares. The beach, city centre and The Hague Central Station are easily accessible by bike and tram.
The Weimarstraat has several conscious lifestyle stores, many of which have their own
themes of specialties. Shopping is varied: from organic foods to art galleries and quirky finds. Further ahead, the Zeeheldenkwartier has it all, whether you are looking for trendy shops, pop-up stores or liveable and dynamic activities.
In contrast to above mentioned areas, the Heesterbuurt has a more intimate feel. It provide apartment complexes in quiet streets. A bit further on you can find compact town houses with garden or complexes with rooftop terraces. If you want to get involved in your local community, try joining the neighbourhood greening project in the Kamperfoeliestraat. The options are endless.
The Energiekwartier offers a more modern mix of houses and is one of the Hague's up and coming neighbourhoods. A former electric factory has developed into a cultural hotspot. In contrast to the urban atmosphere, the spacious park the Verademing is the perfect spot to have a picnic, play Frisbee or simply take a walk and admire the cultural diversity. Walking from the park towards The Palace Garden along the historical city canal is highly recommended.
See the infographic on this page.
Price range
In Bezuidenhout, the average WOZ (Valuation of Immovable Property Act) value of family homes is € 406,182 and of apartments € 160,863 (2015 price level). Around 30% of the homes in Bezuidenhout are private rental properties. Over the past few years, the rental price for new vacancies has often been more than € 900 per month.
What makes Regentesse- en Valkenboskwartier so interesting?
Close to The Hague city centre

Theresiastraat: pleasant shopping street with fun bars and cafés

The Haagse Bos: beautiful forest in the middle of the city!

Renowned multinational companies and educational institutions in the district

Close to the A12 and stations Den Haag CS and Laan van NOI