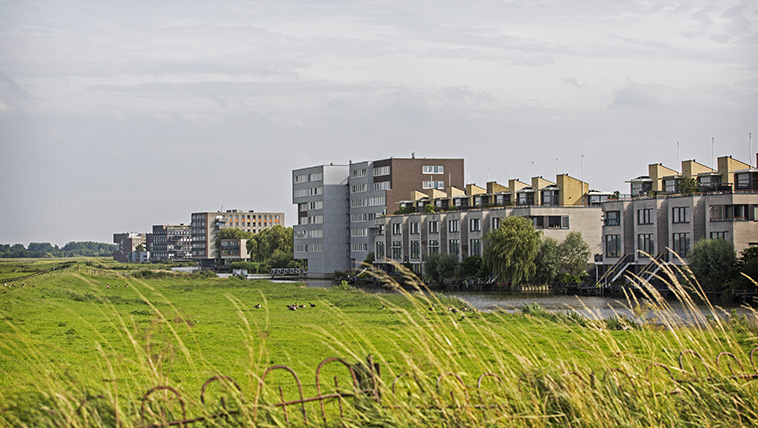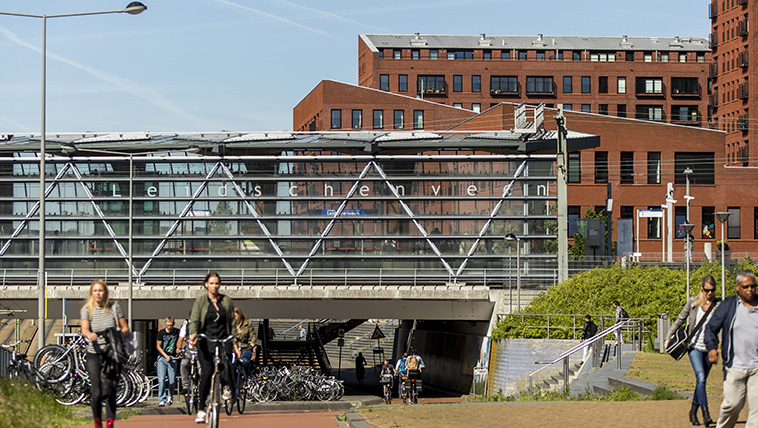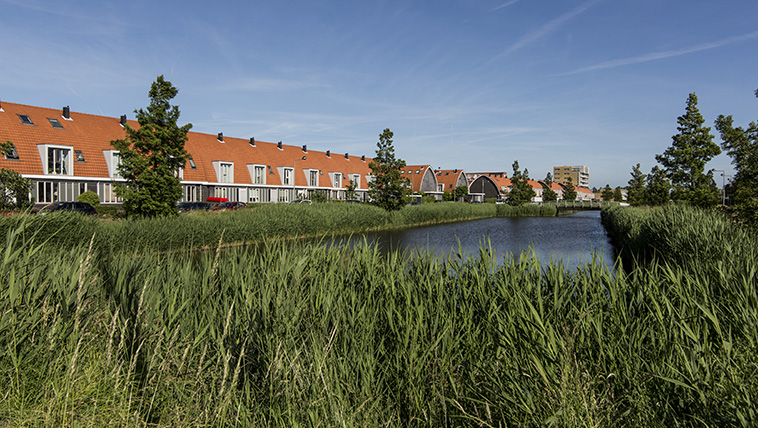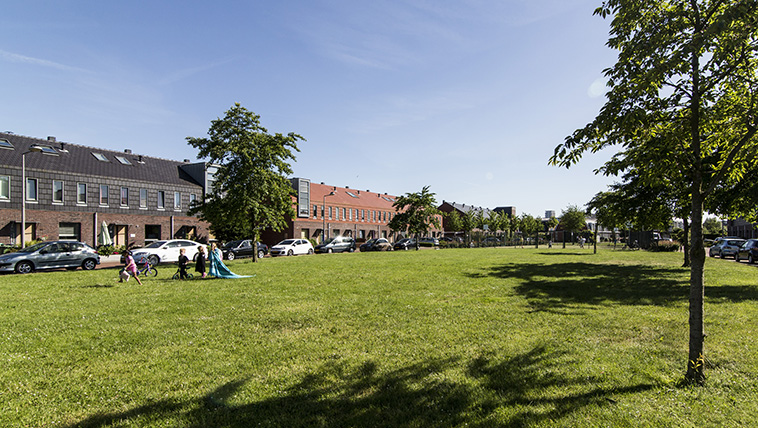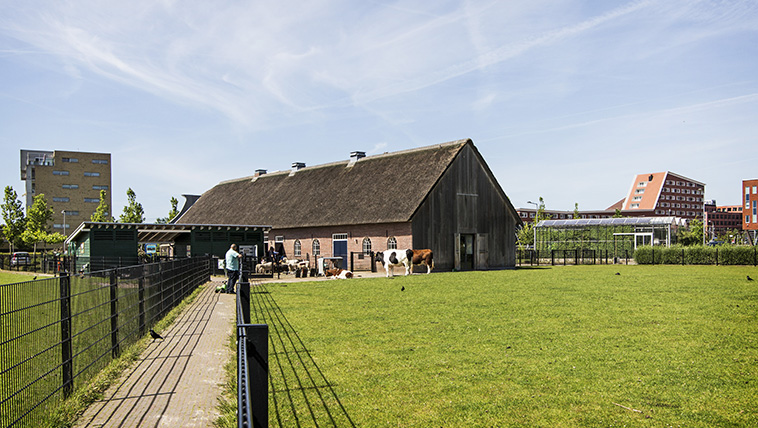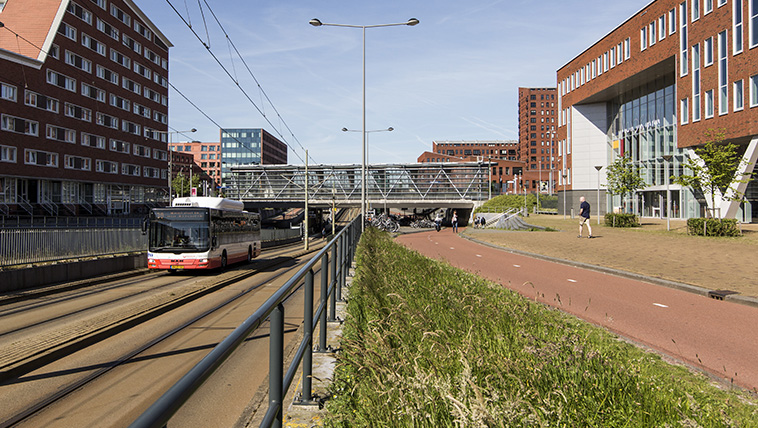 Photography: Valerie Kuypers
Leidschenveen is a spacious new neighbourhood with many children and lots of green spaces and play areas. You can live here peacefully, away from the city's hectic pace. The district consists largely of spacious, single-family homes. One characteristic of the area is the wide variety of architecture, which results in smaller neighbourhoods that each have their own personality. The neighbourhood is very accessible via the A4 and A12. You can be in the city centre within 30 minutes by bike. If you're not keen on cycling, Randstadrail will bring you there within fifteen minutes.
Leidschenveen has its own shopping centre ('t Hoge Veen) with a supermarket and many other shops and restaurants. There is a direct public transport connection (Randstadrail) from the public transport hub at the shopping centre to the Hague city centre. Within a quarter of an hour you're in the centre of the city. The shopping areas in neighbouring municipalities, such as the Parade in Nootdorp, the Delft city centre and the centre of Rotterdam are also easily accessible from this public transport hub.
The district is surrounded by fields and has many green areas with playgrounds. Along the Vliet and near Rijswijk, you can enjoy walking, biking, horse riding and boating. The diversity of open landscapes, formal estates, allotment gardens and green residential zones makes the area unique. There are also many recreational areas within biking distance, such as Delftse Hout, the Bieslandse Bos and the Dobbeplas. In the coming years, the New Driemanspolder nature and recreation area will be established in the polder between Leidschenveen, Zoetermeer and Leidschendam. This will be a beautiful area with walking, cycling and horse riding paths, lakes and marshes.
Leidschenveen is home to the Kyocera Stadium, the stadium where ADO Den Haag plays its home matches. Across from this is the GAVI site with fun and exciting initiatives such as a city camping ground, city sawmill, beekeeper and urban agriculture. This part of the district also houses detached villas, semi-duplex homes and the Forepark business area.
Price range
There are primarily owner-occupied homes in Leidschenveen. The average WOZ (Valuation of Immovable Property Act) value of family homes is € 286,748 and of apartments € 186,405 (2015 price level).
View the infographic on this page.
What makes Leidschenveen and Forepark so unique, peaceful and spacious?
The various neighbourhoods in the district all have their own character

Enjoy the space in the adjoining polder

Kyocera Stadium:

the

place for the Hague football lover

Enjoy cycling and walking along the historic Vliet

Close to the A4 and A12 (and with excellent public transport)