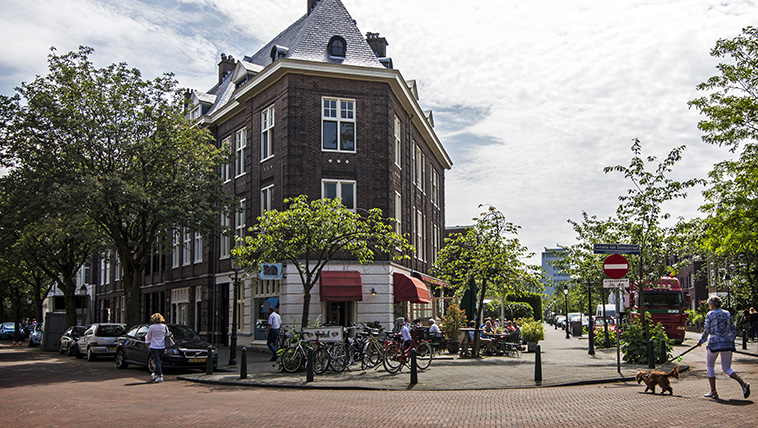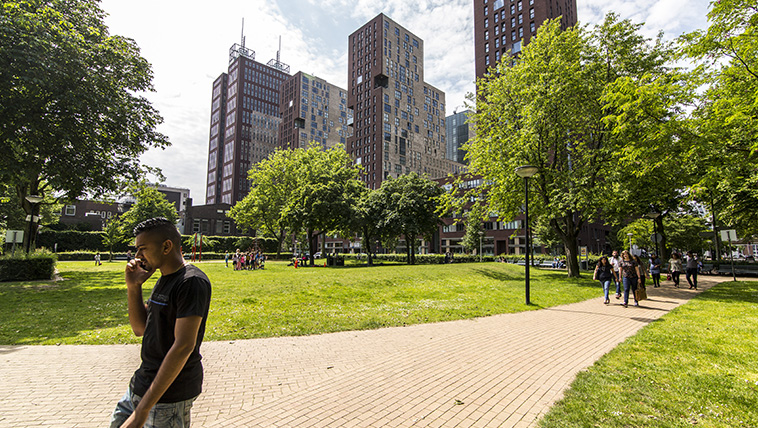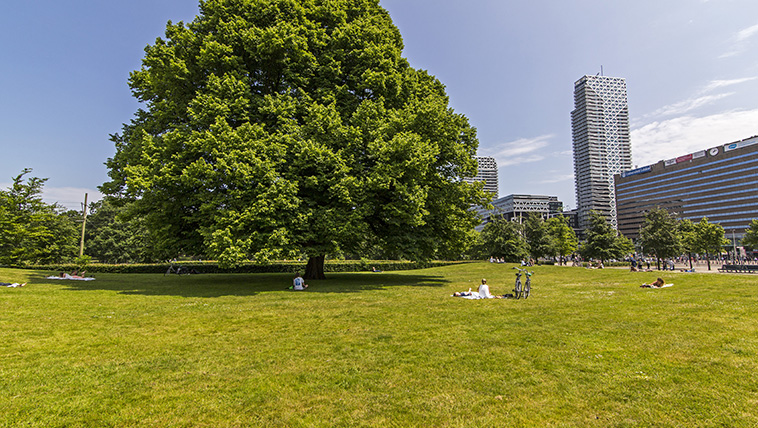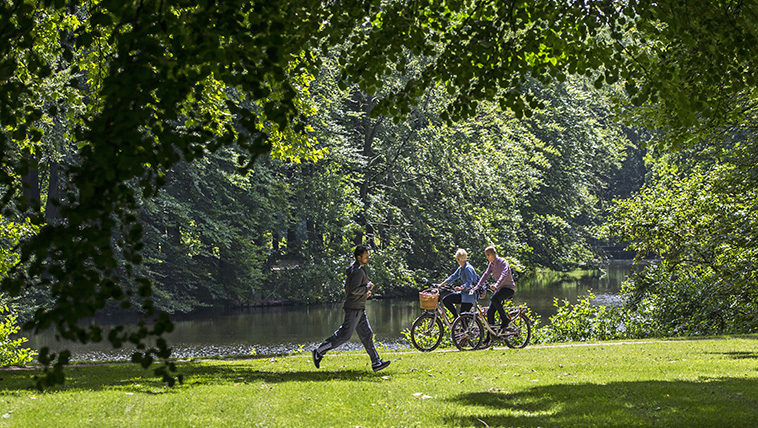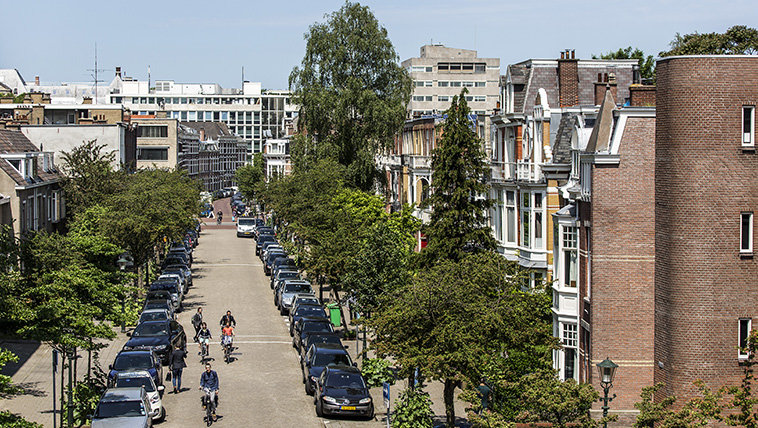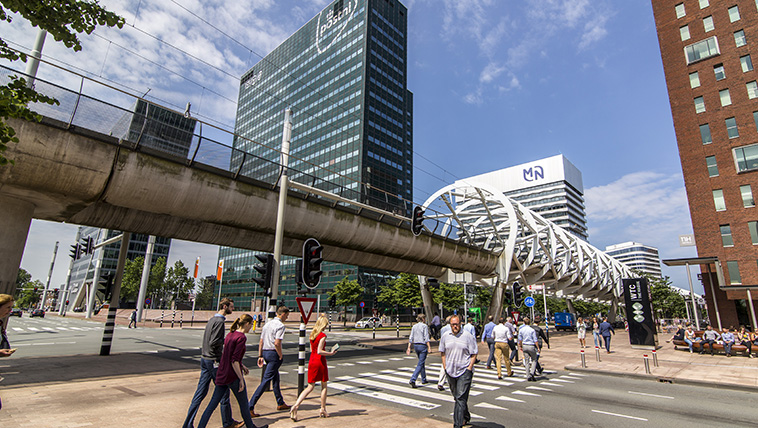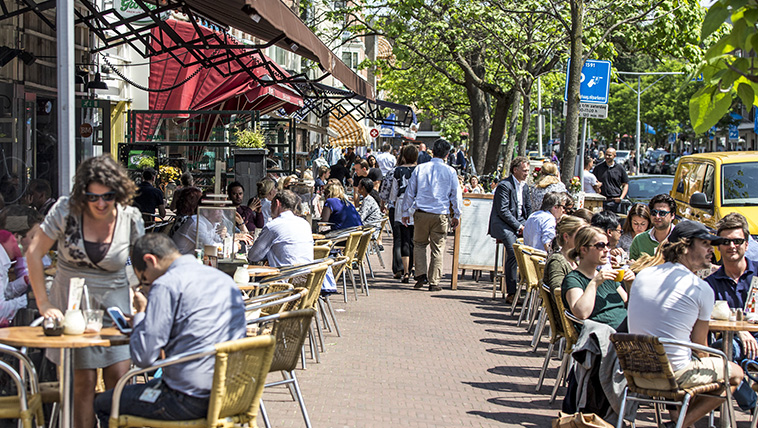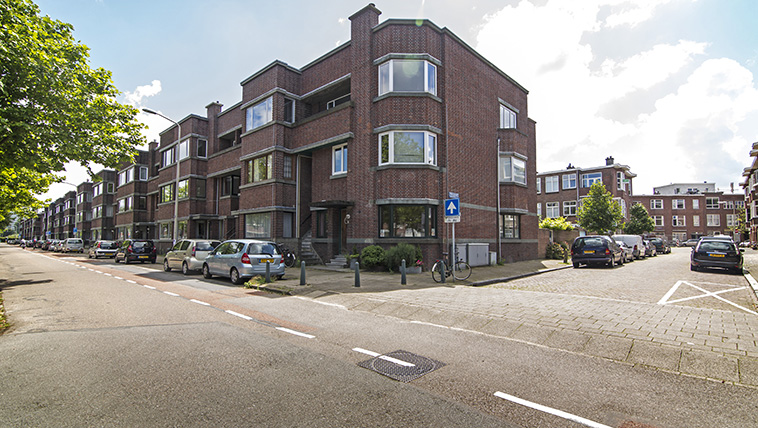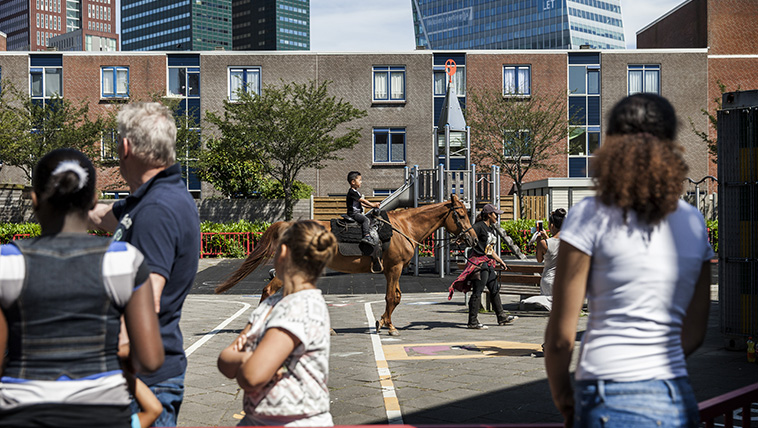 Photography: Valerie Kuypers
Bezuidenhout is a densely populated, yet quiet 1930s neighbourhood with many typical Hague portico houses and flats. The Beatrixkwartier is part of this district, the 2nd largest office location in the Netherlands with large multinationals. From the district, you can go via Den Haag CS directly through to the city centre. Or would you rather escape the hectic pace of the city? Then you can simply walk into the beautiful Haagse Bos. Huis Ten Bosch, the future royal residence, is located here. Bezuidenhout is a district with royal style!
In Bezuidenhout, you can do your daily shopping in Theresiastraat. There are various shops and places where you can stop for a bite to eat and a drink. Or you can go to the New Babylon shopping centre close to Den Haag CS. Also located in the district are Hogeschool InHolland and the University of Leiden's Hague Campus. Partly due to this, there are also various cafés and restaurants suited to a younger audience.
The Bezuidenhout neighbourhood is densely built with a mix of typical Hague portico dwellings and flats, but also single family houses in the centre of the district. There are few green areas in the district itself, however you don't have to go far to find yourself in the middle of nature. For example, Bezuidenhout borders the Haagse Bos, where you can walk, relax or exercise. If you've green fingers but no garden of your own, you'll find the Overbosch neighbourhood garden in the bordering Mariahoeve district. You can rent your own allotment there.
Price range
In Bezuidenhout, the average WOZ (Valuation of Immovable Property Act) value of family homes is € 406,182 and of apartments € 160,863 (2015 price level). Around 30% of the homes in Bezuidenhout are private rental properties. Over the past few years, the rental price for new vacancies has often been more than € 900 per month.
View the infographic on this page.
What makes Bezuidenhout so unique?
Close to The Hague city centre

Theresiastraat: pleasant shopping street with fun bars and cafés

The Haagse Bos: beautiful forest in the middle of the city!

Renowned multinational companies and educational institutions in the district

Close to the A12 and stations Den Haag CS and Laan van NOI