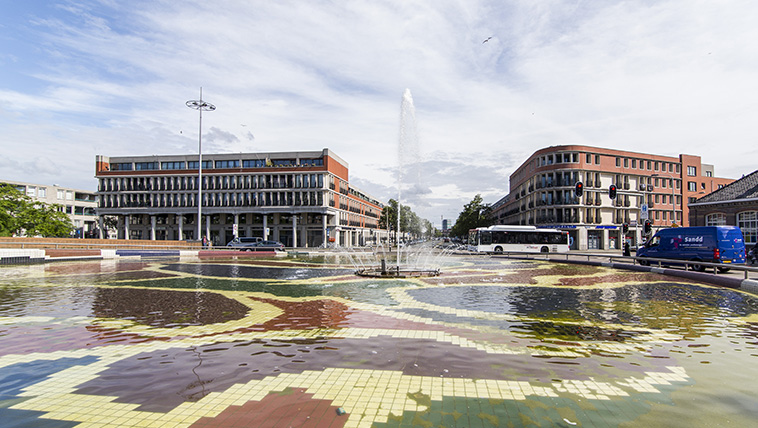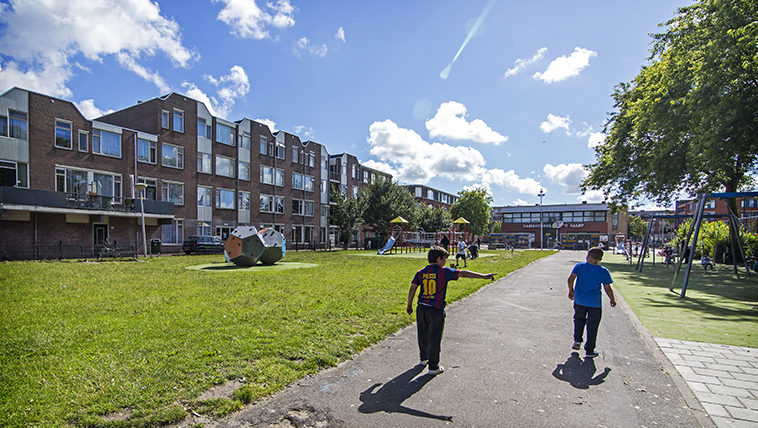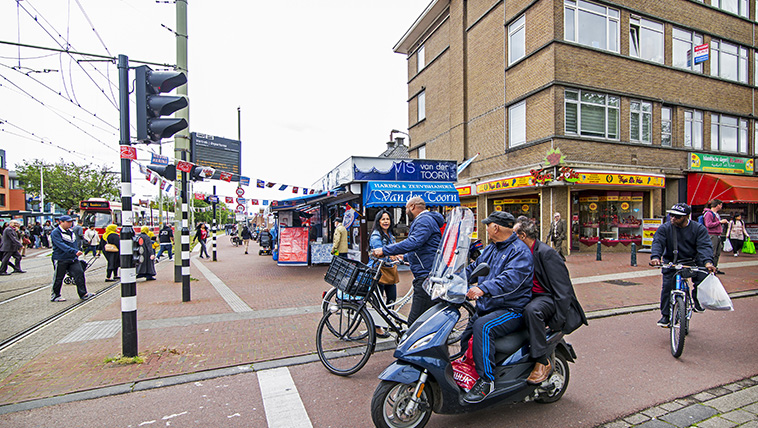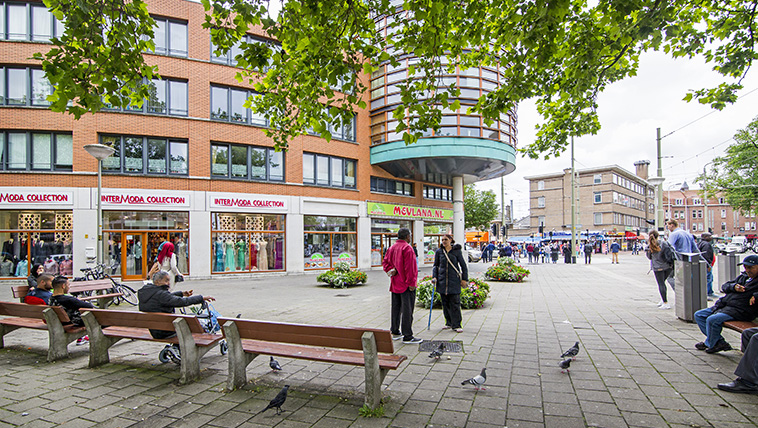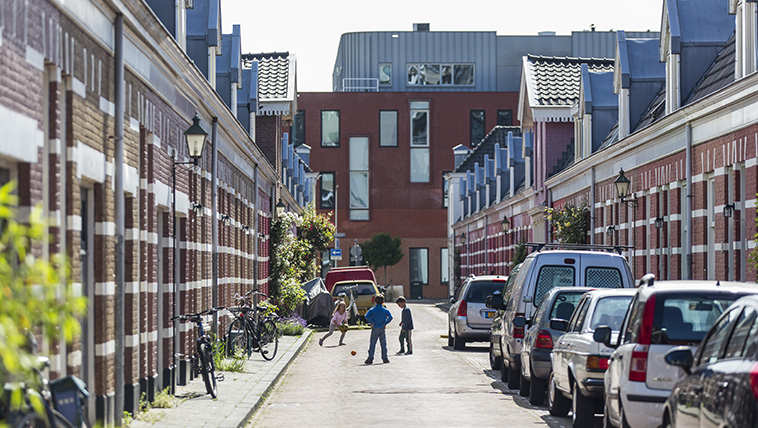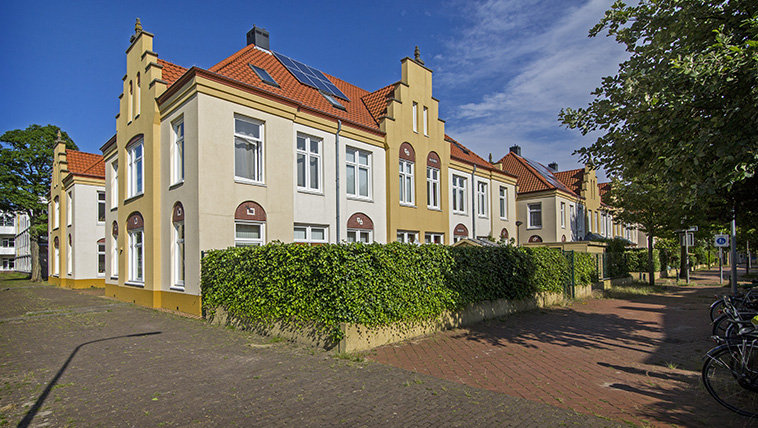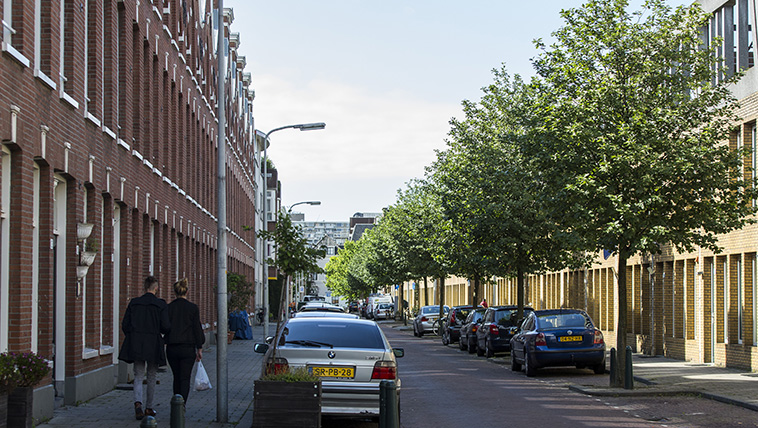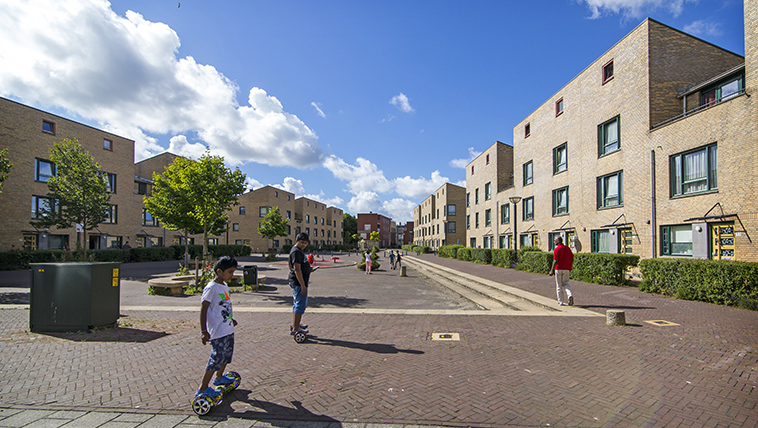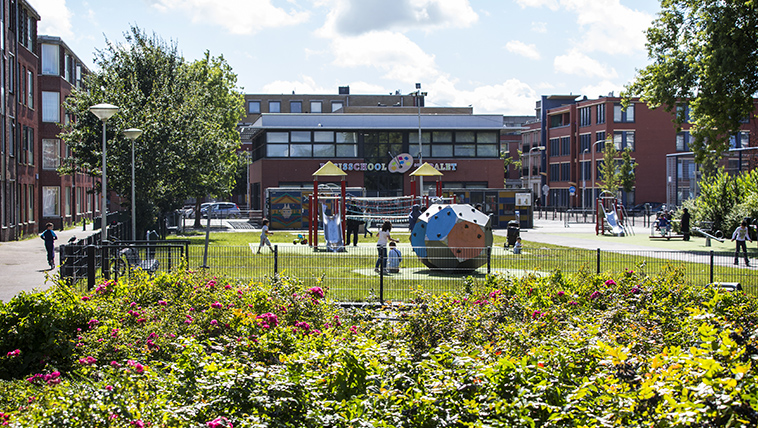 Photography: Valerie Kuypers
The Schilderswijk is a densely built, lively and child-friendly urban neighbourhood with many facilities, such as shops, teahouses and neighbourhood centres. The shops, cafes and restaurants are extremely diverse, reflecting the multicultural backgrounds of the residents. In the 1980s and '90s, many homes were demolished to make way for new construction. More than half of the residential units in the neighbourhood are new buildings, both apartments and single-family homes.
Daily life in the Schilderswijk takes place on the street, and there are many places for children to play on the public squares. The neighbourhood is close to the city centre and the Haagse Markt.
The Hobbemastraat and the Hobbemaplein offer a wide selection of shops. From the Hobbemaplein, it is a short walk to the Haagse Markt in the adjacent Transvaalkwartier neighbourhood. The Haagse Markt is the largest outdoor market in the Netherlands, and even one of the largest in Europe. It is a meeting place for the many cultures that call the city home.
At the Koningsplein and the Hoefkade, there are many small shops for your day-to-day shopping. From the Schilderswijk, you can also walk to the shops at the Paul Krugerlaan in the neighbouring Transvaalkwartier, or to the city centre.
The neighbourhood has some green parks, including the Jacob van Campenplein and the Teniersplantsoen, the latter of which also features a petting zoo.
The average tax appraisal value of a single-family home in the Schilderswijk is € 154,962 (prices in 2015) and apartments are appraised at an average of € 101,499 (prices in 2015). That makes this neighbourhood one of the most affordable areas in The Hague.
If you are interested in information about accessibility, home prices, demographics and other figures about the neighbourhood, please see the infographic on this page.
What makes the Schilderswijk so lively:
Haagse Markt:

the largest outdoor market in the Netherlands, located within walking distance.
Many shops and other facilities
Within walking distance of the city centre