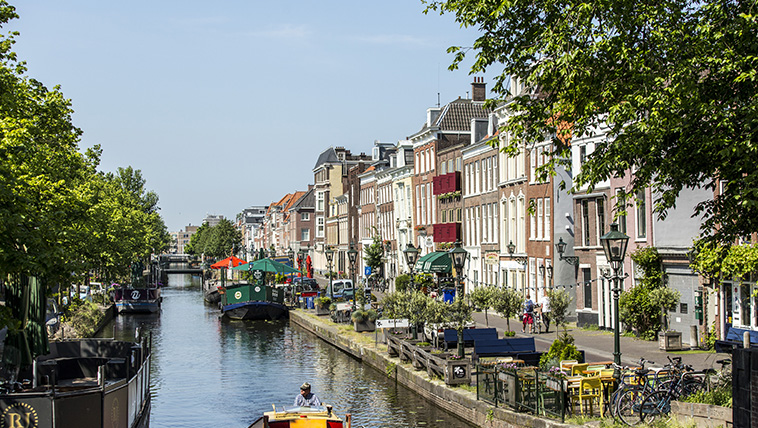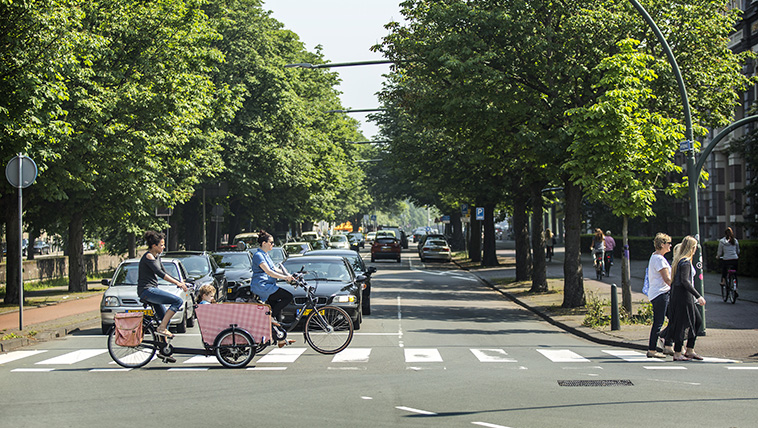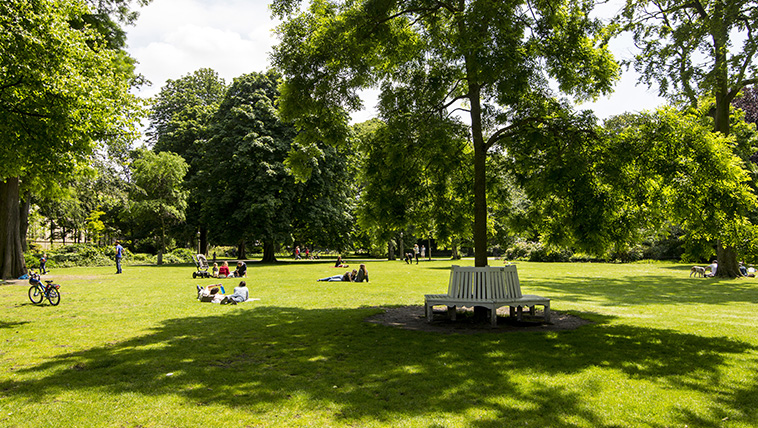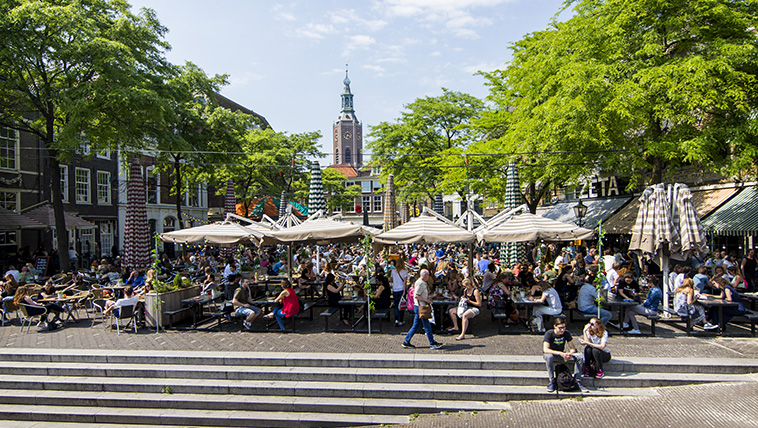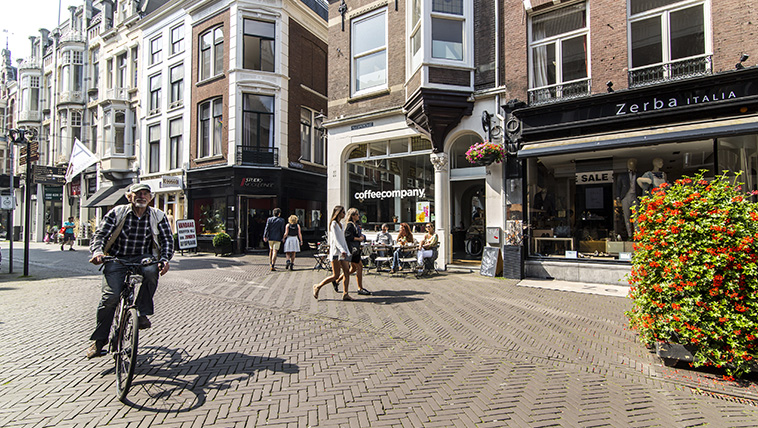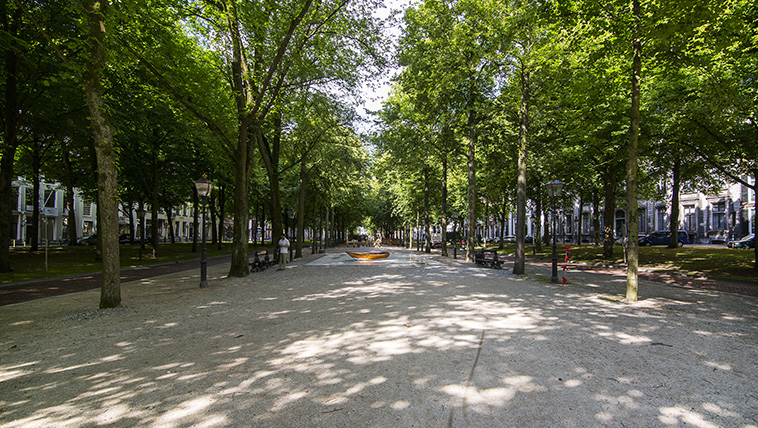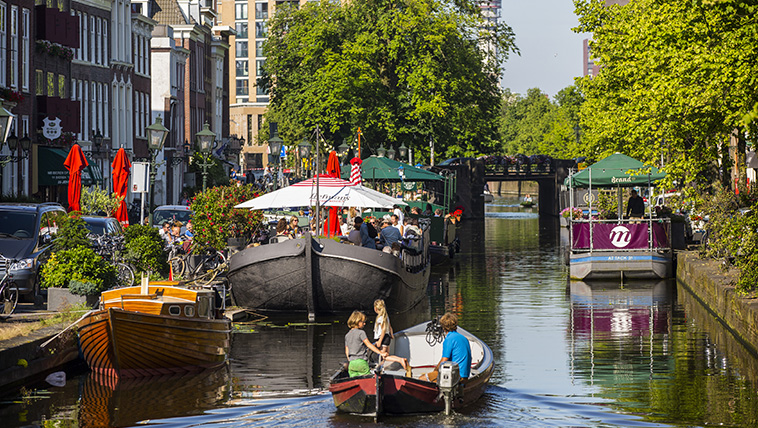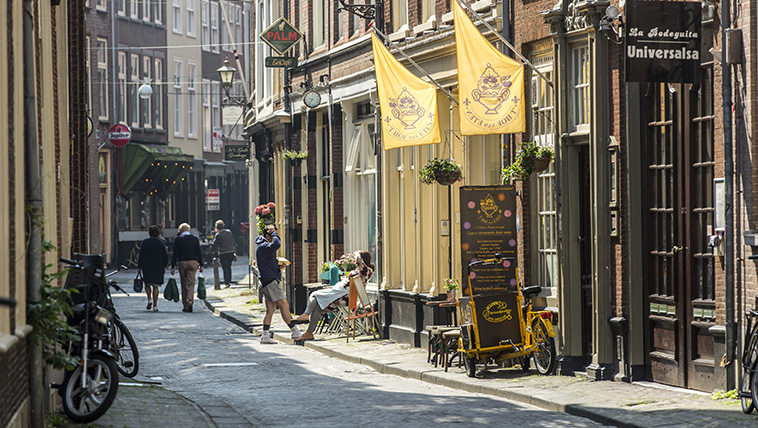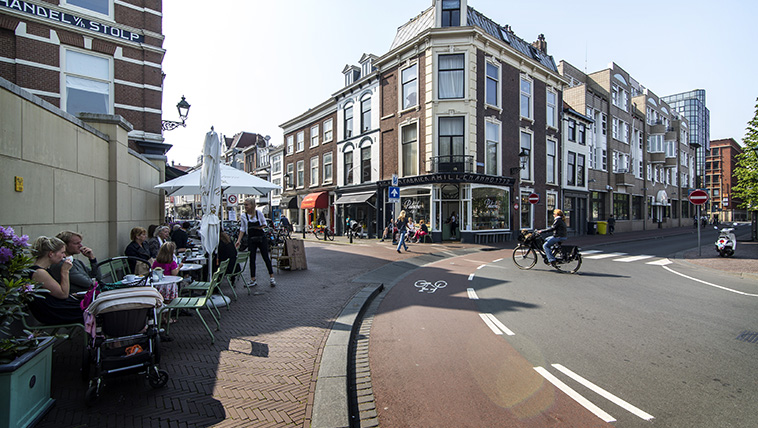 Photography: Valerie Kuypers
The Centre district is vibrant and varied and known for the Binnenhof, Hofvijver, Paleis Noordeinde and the Royal Stables, among other things. It's full of shops, restaurants, entertainment venues, cultural institutions and museums. The Hague's impressive skyline is shaped by high-rise buildings. In the old town centre with its historic buildings, stately avenues and charming squares, you can wander endlessly and lose yourself in the tiny streets and intimate courtyards. The Centre is also the venue for major events on the Malieveld, around the Hofvijver and on Lange Voorhout.
There is a wide range of housing in the Centre, from stately canal houses and 17th century courtyard houses, to modern apartments. The squares and streets each have their own atmosphere and there are many beautiful public gardens. Living in the Centre, you'll have all the amenities you could wish for within easy reach. In the car-free historic centre, you'll find well-known international chains within walking distance of trendy fashion boutiques, craft shops and concept stores. The Haagse Passage and Chinatown are also unique. If you feel like having a drink on a terrace or going out, the Plein or Grote Markt are great for that.
Tucked away among Paleis Noordeinde, the Royal Stables and the Royal Archives are the beautiful Palace Gardens, where you can have a lovely picnic. Want to escape from the bustle of the city? The nearby Haagse Bos is a beautiful city forest, perfect for walking and relaxing. If you've green fingers but no garden of your own, you can rent an allotment in Park Kortenbos.
View the infographic on this page.
Price range
In the Centre district, the average WOZ (Valuation of Immovable Property Act) value of family homes is € 308,302 and of apartments € 172,359 (2015 price level). Around 34% of the residential units are private rental properties. Over the past few years, the rental price for new vacancies has often been more than € 650 per month. Around 40% of these properties rented for € 900-1,500 per month.
What makes the centre so bustling?
There's no better shopping!

Pleasantly busy, but also plenty of quiet spots

You mainly go out on the Plein and Grote Markt

Binnenhof: heart of our democracy

Close to the A12 and the stations Den Haag CS (Central Station) and Den Haag HS (Hollands Spoor)