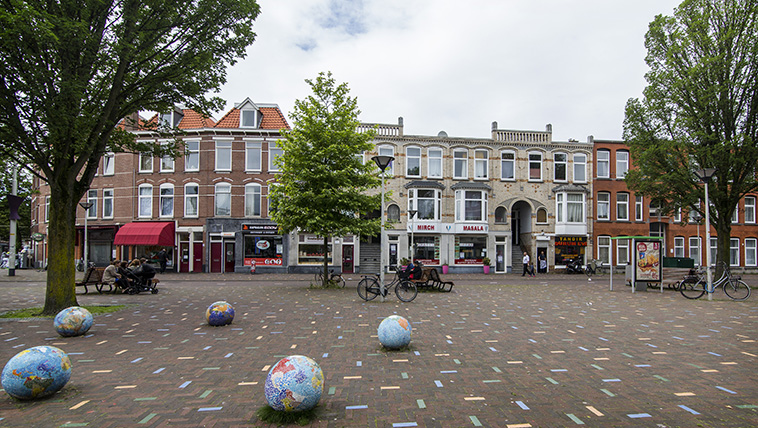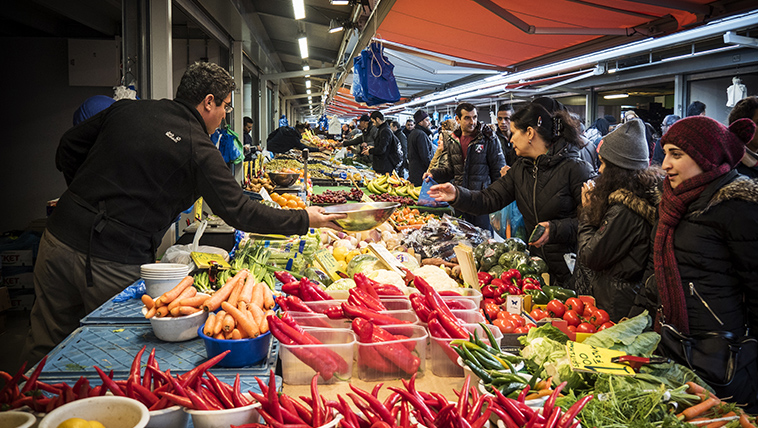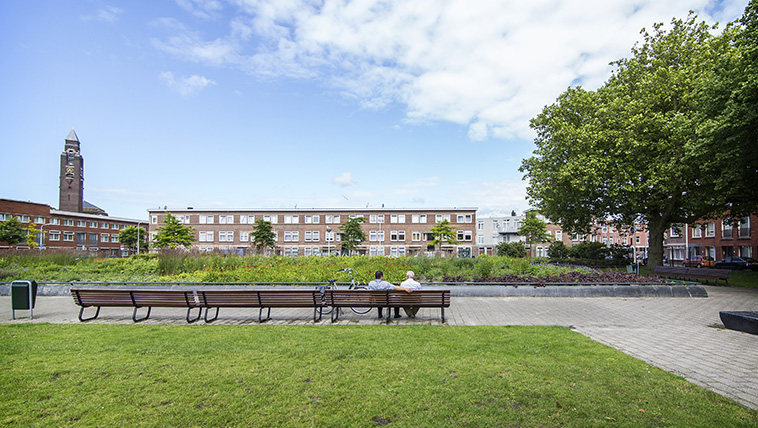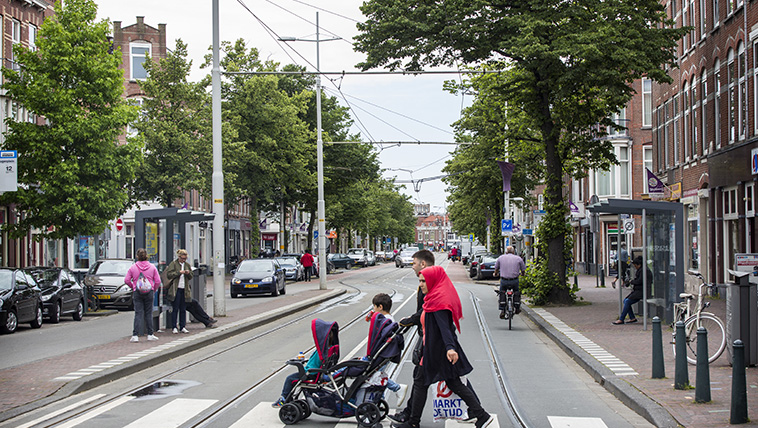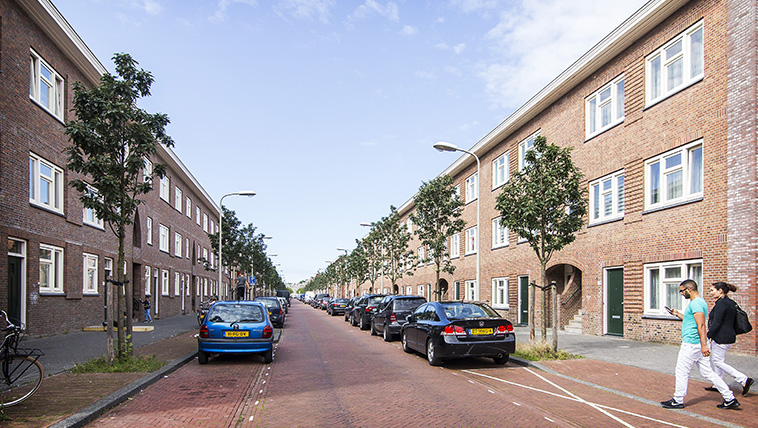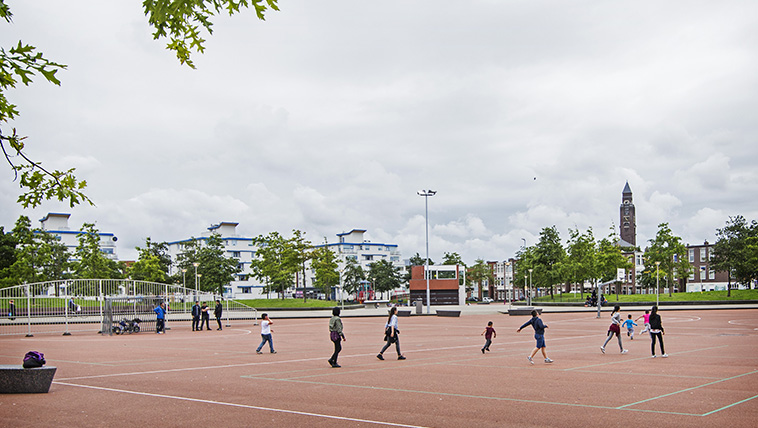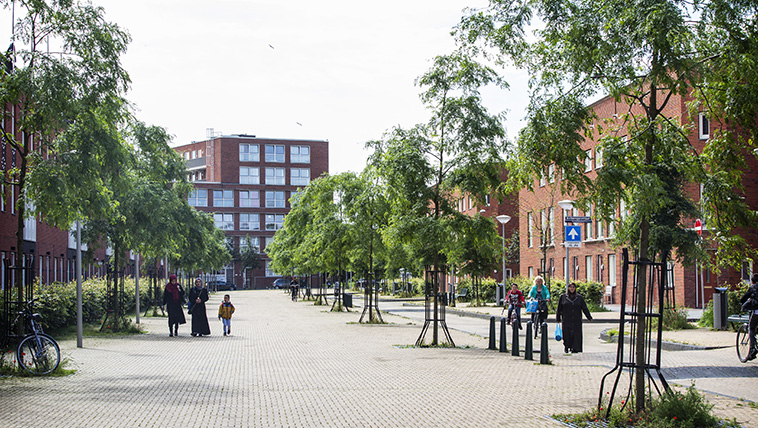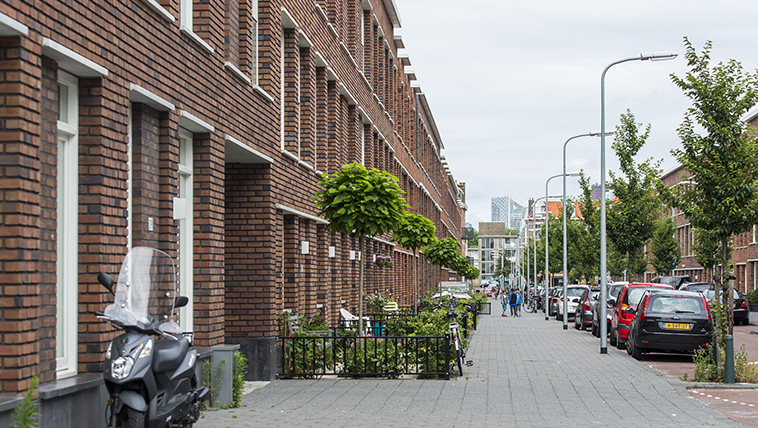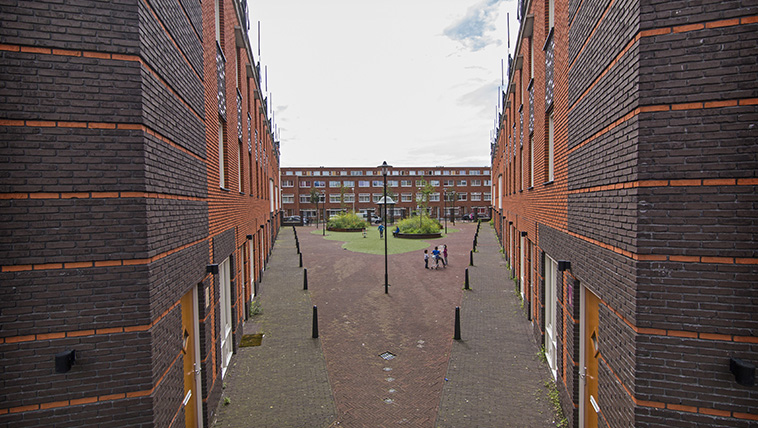 Photography: Valerie Kuypers
The Transvaalkwartier is a compact, child-friendly urban neighbourhood with many shops, cafes and restaurants. The new homes in Transvaal-Zuid are home to many families. Transvaal-Noord consists mainly of the walk-up flats typical of The Hague, and are mostly home to single-person households. Residents come together in the Transvaal neighbourhood park and at the Haagse Markt, the largest outdoor market in the Netherlands and a cultural melting pot.
The Kempstraat and the Paul Krugerlaan are important shopping streets that come together at the Haagse Markt. They are excellent places to do your day-to-day shopping. The Paul Krugerlaan is a unique shopping street in the heart of Transvaal, near the Haagse Markt. Exploring its retail options is like embarking on a world tour. Within a few hundred meters, you can travel from the Middle East to India, to end up in North Africa. At the Paul Krugerlaan, you have the whole world within your reach!
The Transvaalkwartier is the location of the large Transvaal neighbourhood park. The Zuiderpark is also nearby, where you can stroll, skate, cycle, swim in the swimming pool, picnic or barbecue with family and friends, or just relax on the lawn. The park is also home to Europe's largest free music festival, Parkpop.
If you have a green thumb, but no garden to call your own, you can rent an allotment in the Zuiderpark allotment garden on the Anna Polakweg.
In the Transvaalkwartier neighbourhood, the average tax appraisal value of a single-family home is € 186,510 (prices in 2015) and apartments are appraised at an average of € 97,927 (prices in 2015). That makes this neighbourhood one of the most affordable areas in The Hague.
If you are interested in information about accessibility, home prices, demographics and other figures about the neighbourhood, please see the infographic on this page.
What makes the Transvaalkwartier so lively:
Transvaal neighbourhood park:

central location for sports and socialising in the heart of the neighbourhood.

Haagse Markt:

the largest outdoor market in the Netherlands.

Kempstraat and Paul Krugerlaan:

shopping streets offering a diverse and exotic range of products.

Zuiderpark: a large city park just around the corner, with plenty of opportunities to exercise or relax.