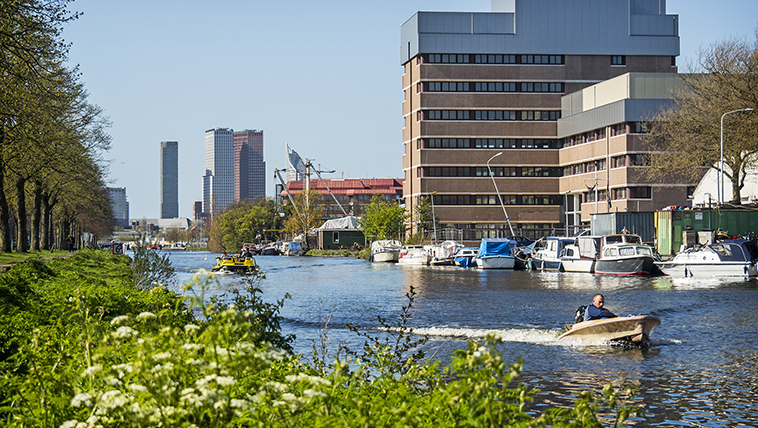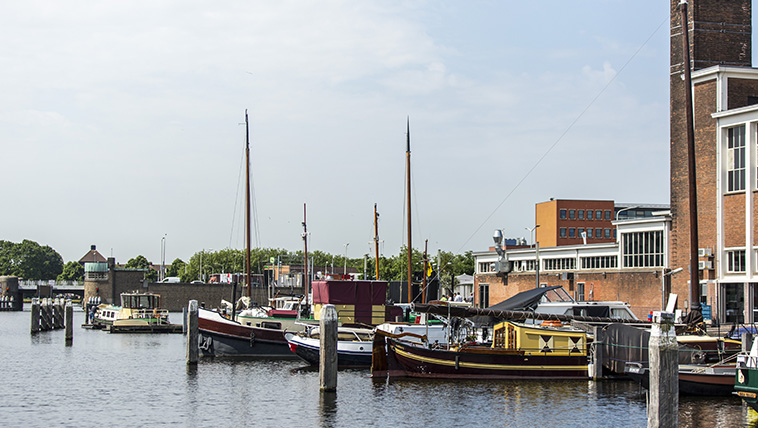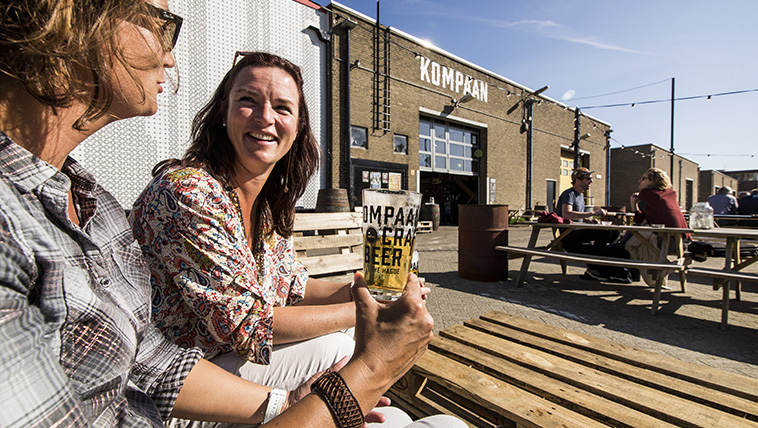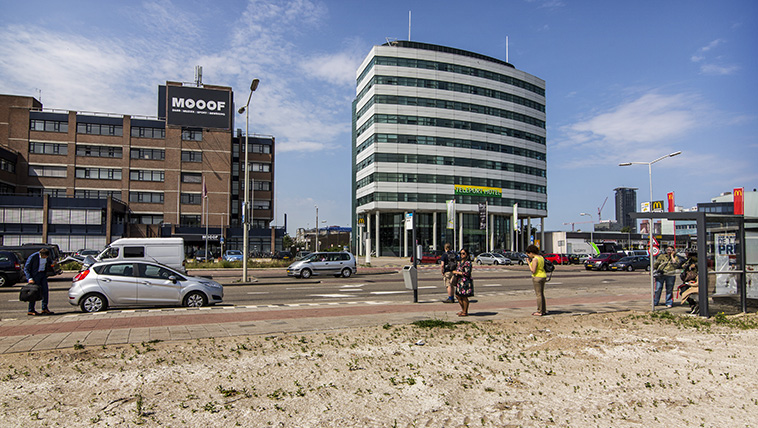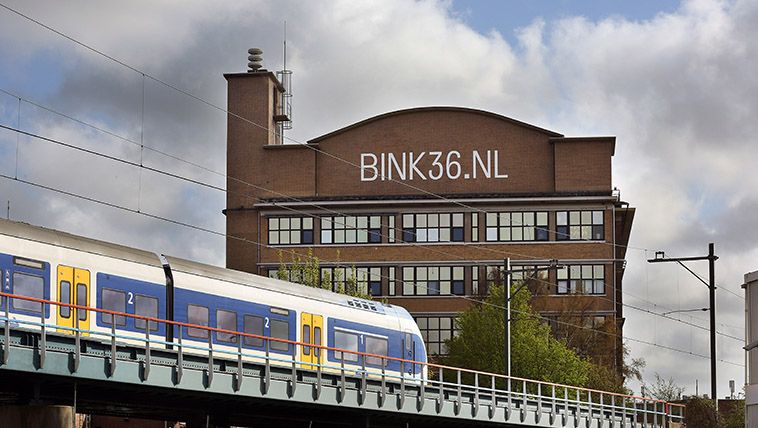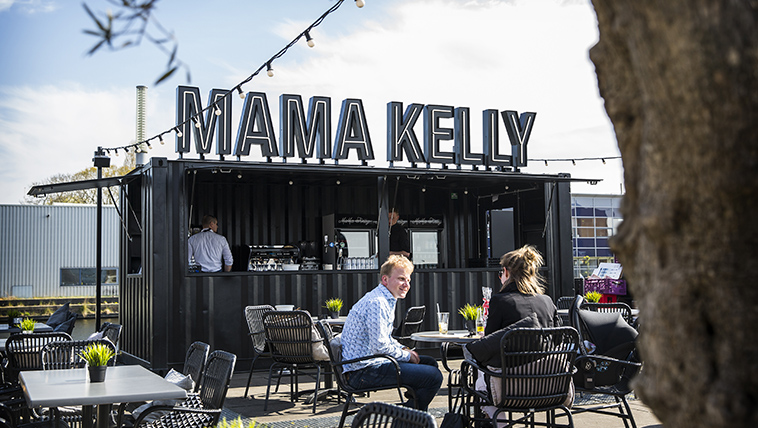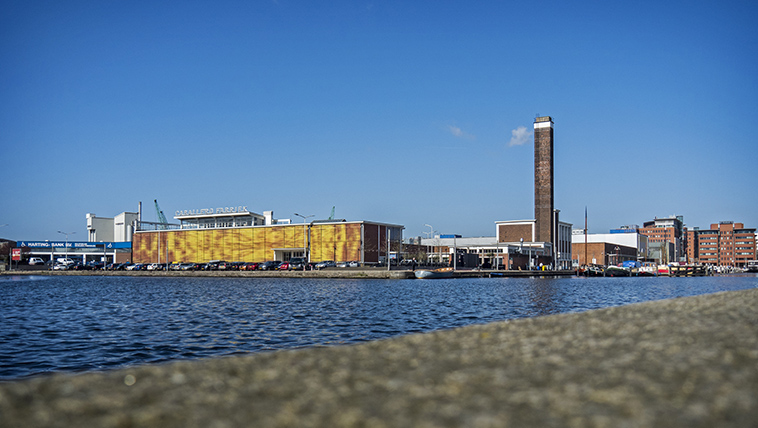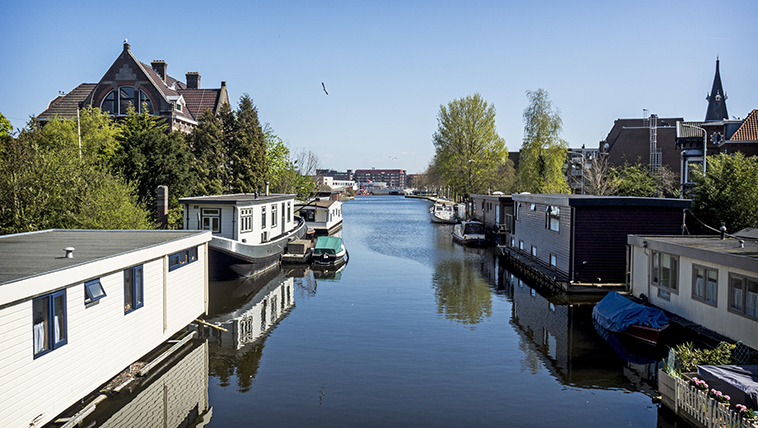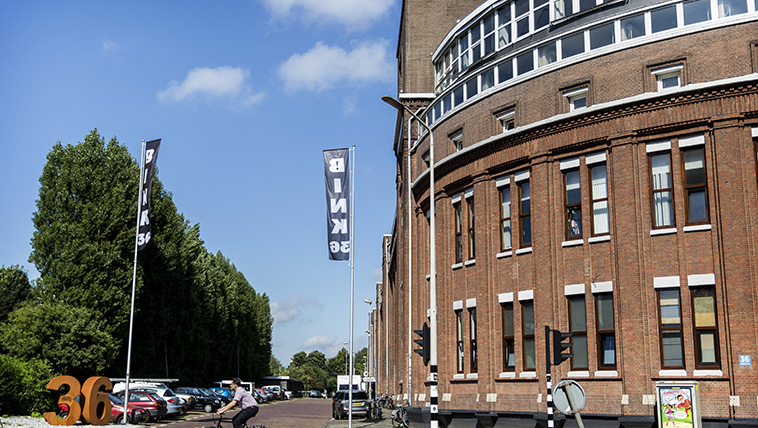 Photography: Valerie Kuypers
The former industrial area De Binckhorst is under redevelopment to transform it into an urban area with plenty of water; an attractive place to live and to work. The three harbours in the Binckhorst will play a major role in the development plans. Along the Trekvliet, 750 to 1,000 residential units (mainly apartments) will be built for a variety of target groups.
The development plans will preserve the area's raw, robust personality, and the industrial heritage will be given new purpose wherever possible. Excellent example are the 'DIY homes' in the Juno building.  There, around 100 residences in all shapes and sizes will be developed, most of which by the future occupants themselves. The outdoor areas will also be updated, with renovations to the quays and the planting of new trees and plants.
Several innovative and creative companies have already moved to the Binckhorst, including several in the shared office building in the former Caballero factory at the Binckhorst harbour. Other companies in the Binckhorst include Bink36, MOOOF and the Fokker terminal. The construction of the Rotterdamsebaan, which will connect the Binckhorstlaan to the A4/A13 motorway, will make the area a much-desired location. The neighbourhood is easily accessible, and its location on the edge of The Hague, but less than two kilometres from the city centre, gives it everything it needs to become an excellent place to live and to work.
Supermarkets with convenient opening hours are available in the adjacent Laakkwartier & Spoorwijk neighbourhoods. The Binckhorst has several unique locations to enjoy a meal or cocktails, try local beer, and even get to know the underground scene at the cultural venue.
The Sint Barbara cemetery and the 17th-century manor De Binckhorst give the neighbourhood some green spaces. New, attractive public areas will be added as part of the transformation of the area, such as new harbours and a green quay.
What makes the Binckhorst so cool and creative:
Bink36:

the perfect place for entrepreneurship, creativity and education in The Hague.

Caballero factory:

office building for creative businesses.

PIP Den Haag:

centre for raw creativity.

De Binckhorst Manor: historic manor house surrounded by industry.