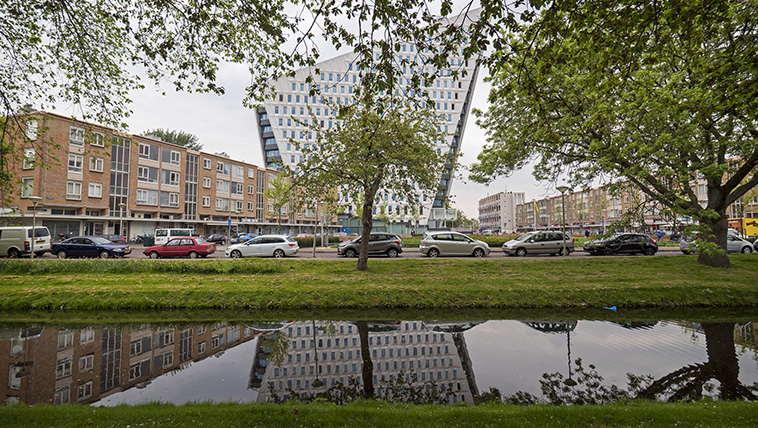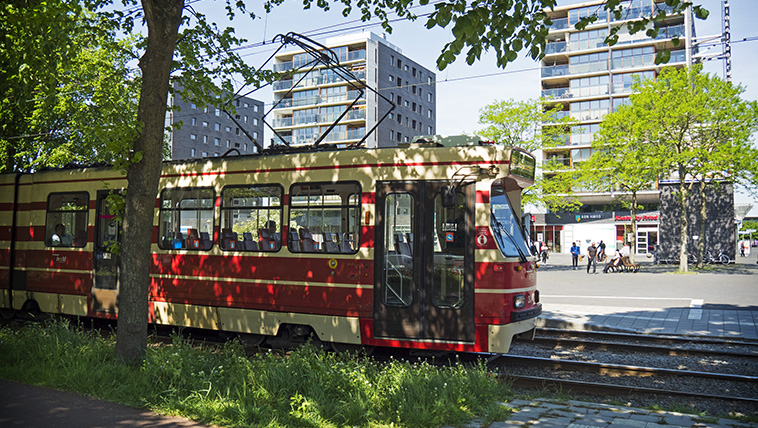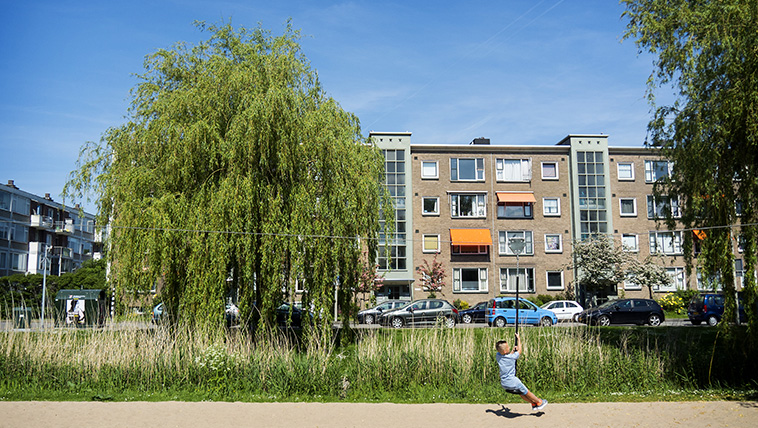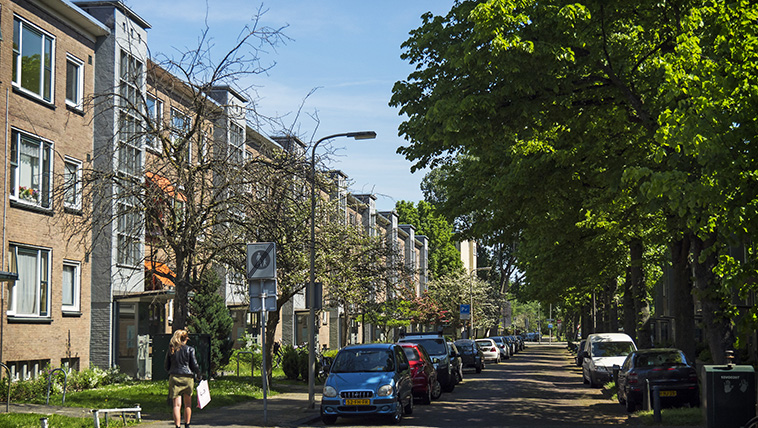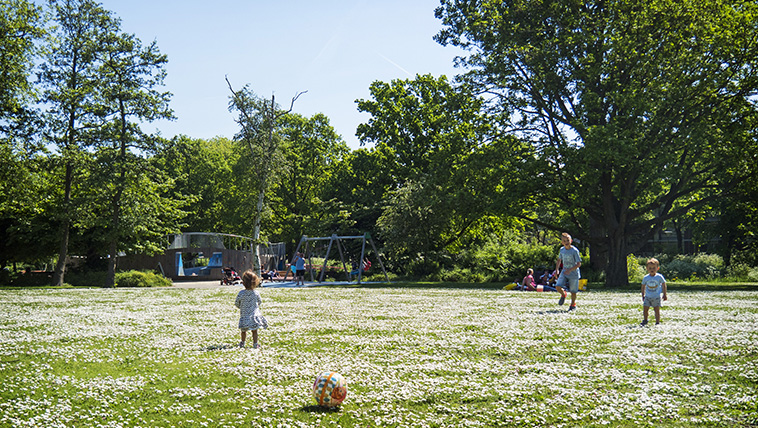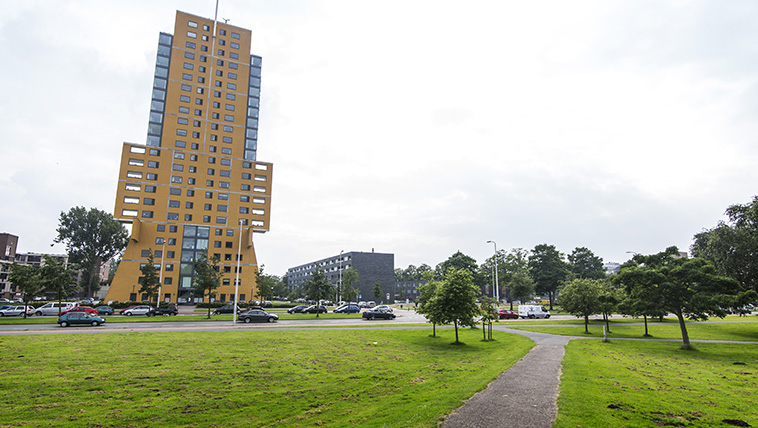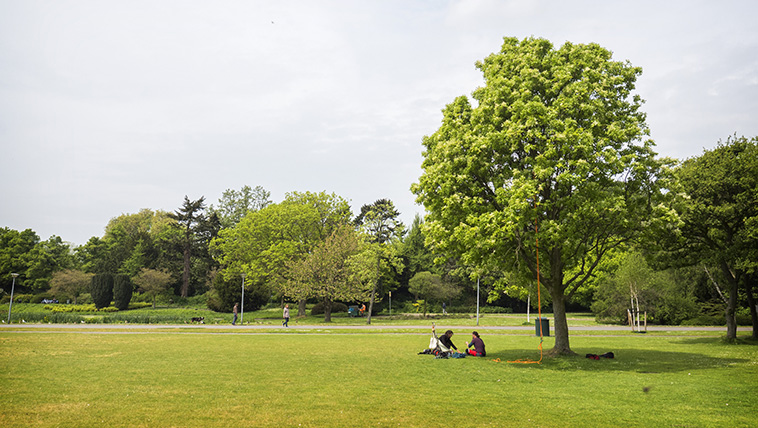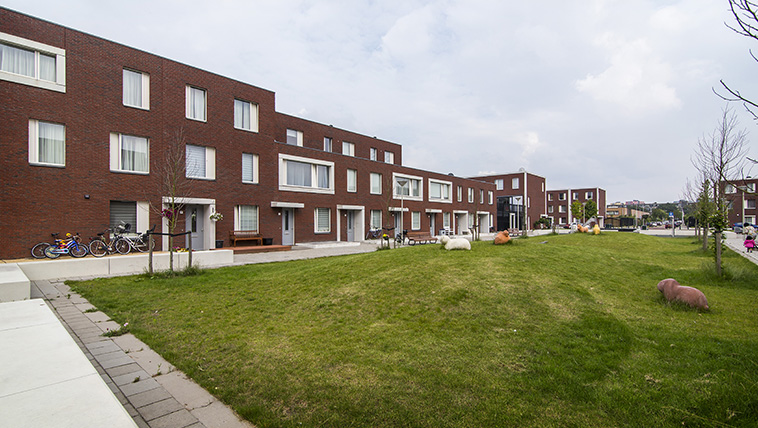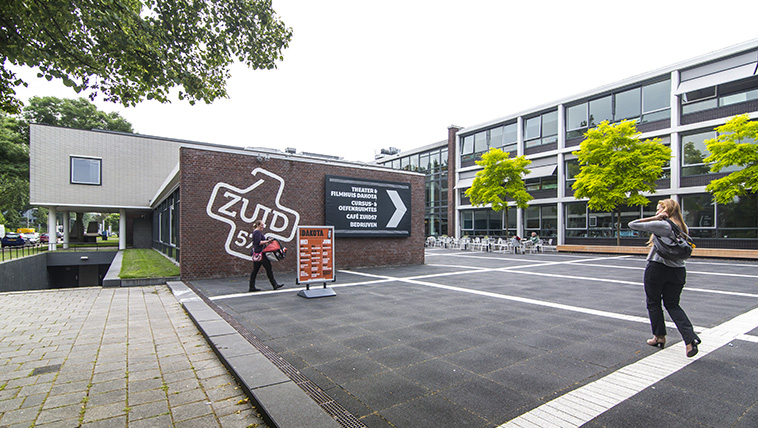 Photography: Valerie Kuypers
Morgenstond is a post-war neighbourhood with many small apartment buildings. A lot of these buildings were demolished around the turn of the century, to make room for new single-family homes. The most unique architecture is located on the Dedemsvaartweg, which is home to larger tower blocks designed by renowned architects as part of the Woningbouw Festival, a residential architecture festival in the 1980s. The neighbourhood is composed of wide avenues with plenty of green spaces. It also borders on the Zuiderpark, which offers a wide range of athletic facilities, including the future 'sport campus'.
The Leyweg is the central axis through the neighbourhood, with a large shopping centre, the Escamp urban district offices and many of the facilities that make life more pleasant. The Leyweg shopping centre offers a mix of major national retail chains and independent retailers, as well as a weekly market. The Almeloplein shopping centre has everything you need for your daily shopping.
The neighbourhood has a small park, called the Melis Stokepark. The Melis Stokelaan and the Dedemsvaartweg are the main tree-lined boulevards providing access to the neighbourhood. The neighbourhood borders the Zuiderpark, where you can stroll, skate, cycle, swim in the swimming pool, picnic or barbecue, or just relax on the lawn. The park is also home to Europe's largest free music festival, Parkpop. If you have a green thumb, but no garden to call your own, you can rent an allotment in the Zuiderpark allotment garden.
In Morgenstond, the average tax appraisal value of a single-family home is € 223,498 (prices in 2015) and apartments are appraised at an average of € 94,512 (prices in 2015). That makes this neighbourhood one of the most affordable areas in The Hague.
Around 5% of the residential units in the Morgenstond neighbourhood are private rental properties. Over the past few years, the rental price for new vacancies was between € 650 and € 900/month.
If you are interested in information about accessibility, home prices, demographics and other figures about the neighbourhood, please see the infographic on this page.
What makes Morgenstond unique:
Market on the Leyweg:

for anything and everything.

De Leyweg shopping centre: a wide range of retail stores and cafes serving food from all corners of the globe.
Zuiderpark:

a large city park with plenty of opportunities to exercise or relax.

Parkpop:

Europe's largest free festival, within walking distance.