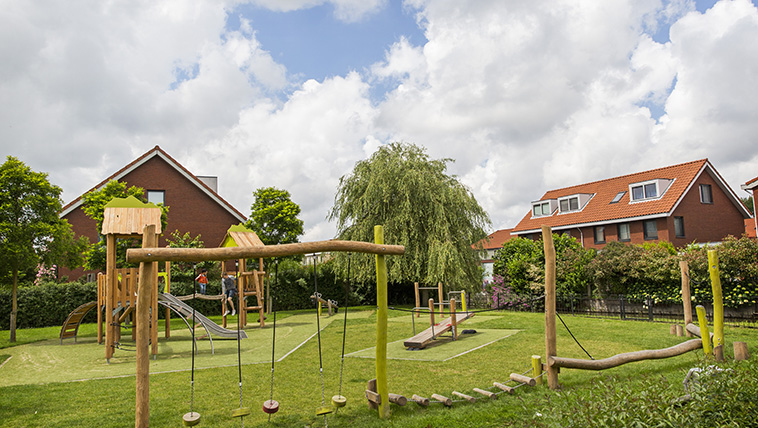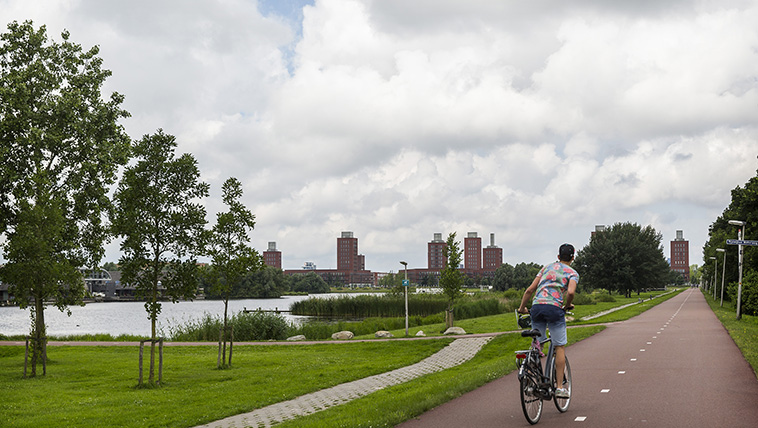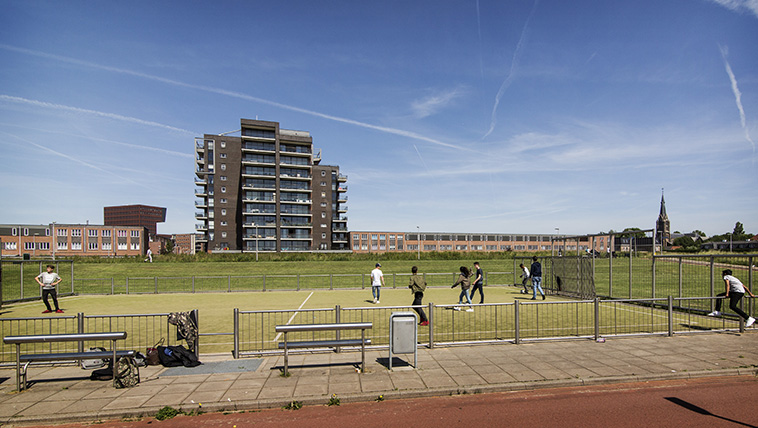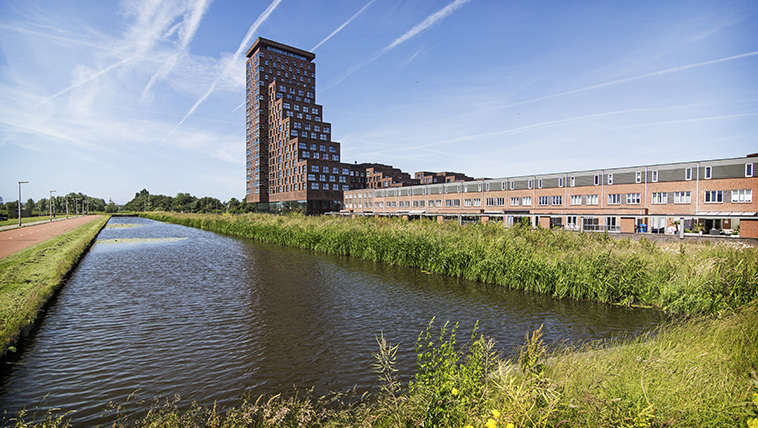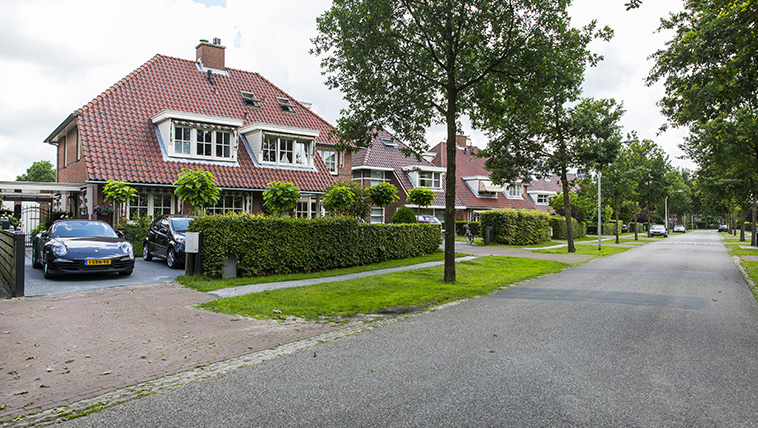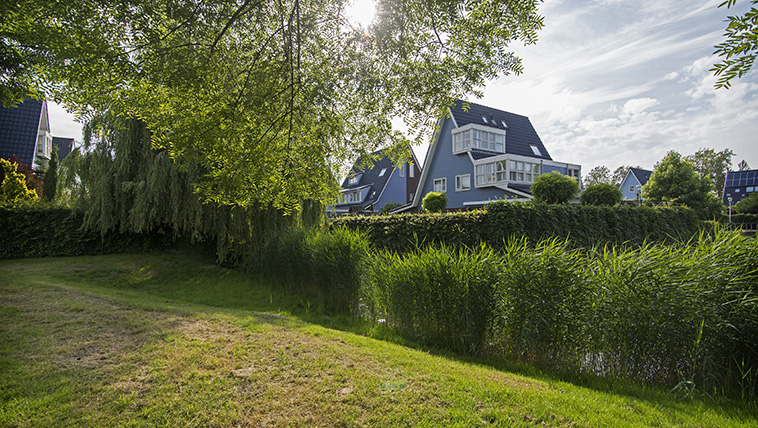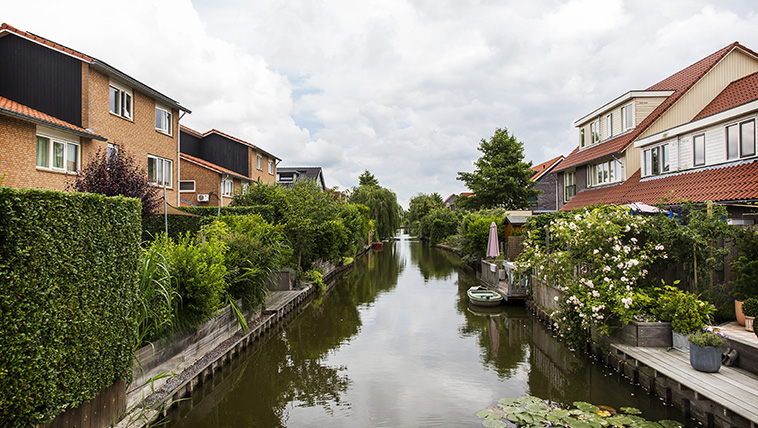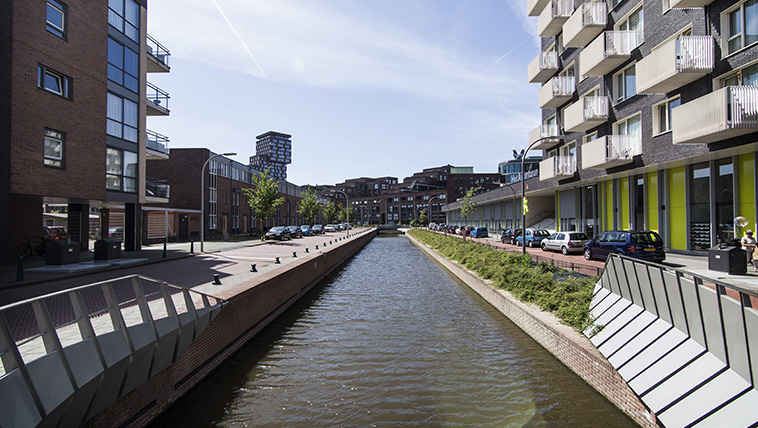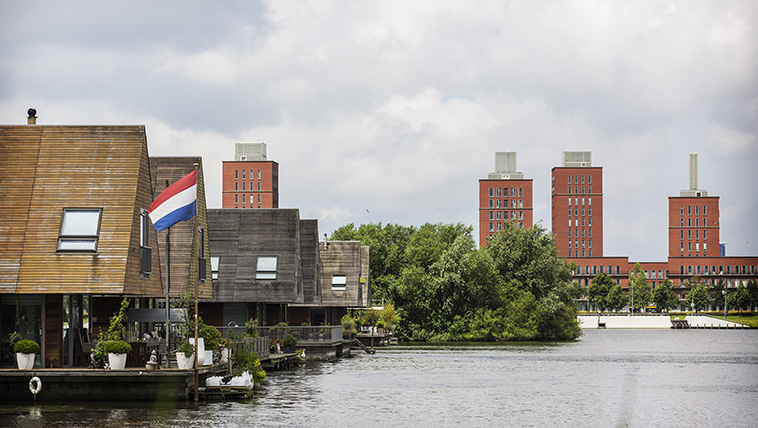 Photography: Valerie Kuypers
Ypenburg is a spacious, child-friendly suburban neighbourhood with lots of green spaces and playgrounds. It is a pleasantly peaceful place to live, far from the bustle of the city. Most of the homes in the neighbourhood are single-family homes. The Bosweide neighbourhood is mainly composed of villas. One characteristic of the area is the wide variety of architecture, which results in smaller neighbourhoods that each have their own personality. Over the next few years, the neighbourhood will expand by adding many new homes and businesses. The area is very easy to reach by car, with connections to the A13, A4 and A12 motorways. The neighbourhood also has its own train station.
Ypenburg shopping centre offers a complete selection of shops, including supermarkets and specialty shops, fashion retailers and luxury goods. More retail options are only a 25-minute bicycle ride away in the city centre of The Hague. Other nearby shopping centres include the Parade in the nearby village of Nootdorp, the city centre of Delft and the Leidschenhage shopping centre in Leidschendam-Voorburg.
Ypenburg is a green residential neighbourhood, with plenty of recreational facilities within walking or cycling distance, including De Delftse Hout, Bieslandse Bos and the Dobbeplas. Along the Vliet, the Wilhelminapark and the Elsenburger woods in Rijswijk are some other excellent walking, cycling, equestrian or boating areas nearby. The diversity of open landscapes, formal estates, allotment gardens and green residential zones makes the area unique. The abandoned GAVI terrain near the motorway has been opened to temporary initiatives such as a city campground, a sawmill, beekeepers and urban agriculture.
The Hoornwijck business park also borders the neighbourhood, home to Composite Valley, with innovative businesses active in the IT field. KPMG and the Netherlands Forensic Institute are based here. Hoornwijk also has several large detached or semi-detached homes and single-family homes.
In Ypenburg, the average tax appraisal value of a single-family home is € 282,506 (prices in 2015) and apartments are appraised at an average of € 168,033 (prices in 2015). Around 21% of the residential units are private rental properties. Over the past few years, the rental price for new vacancies was between € 650 and € 1,500/month.
If you are interested in information about accessibility, home prices, demographics and other figures about the neighbourhood, please see the infographic on this page.
What makes Ypenburg so family-friendly:
New neighbourhood with spacious (single-family) homes:

plenty of water, green areas and playgrounds.

Ypenburg shopping centre:

complete retail selection for everyday shopping.

Neighbourhoods with their own unique personality
Accessibility:

easy to reach by car or by train.