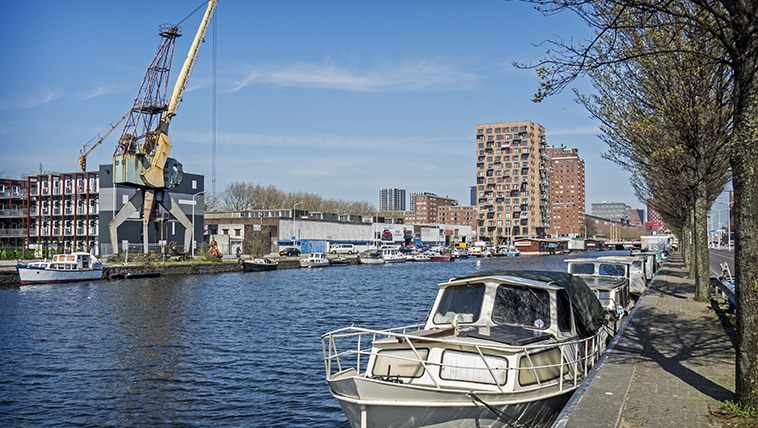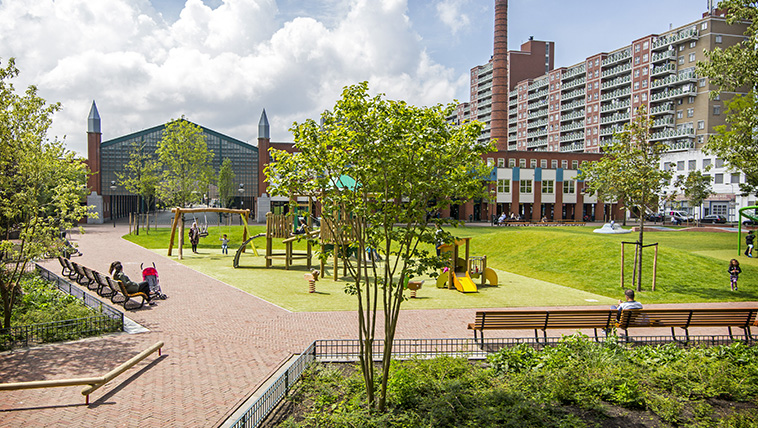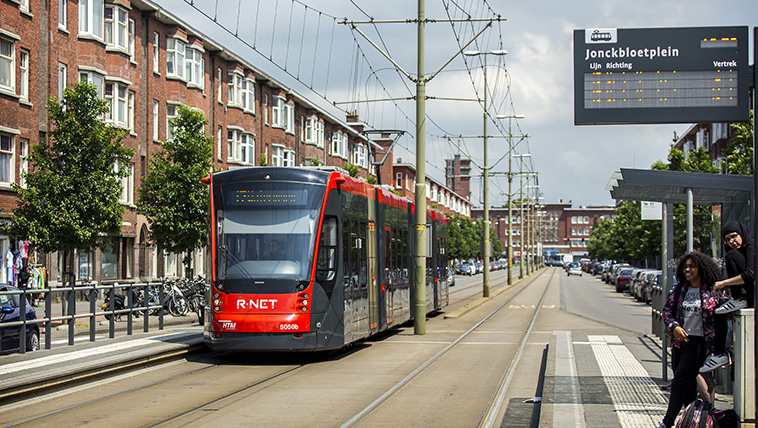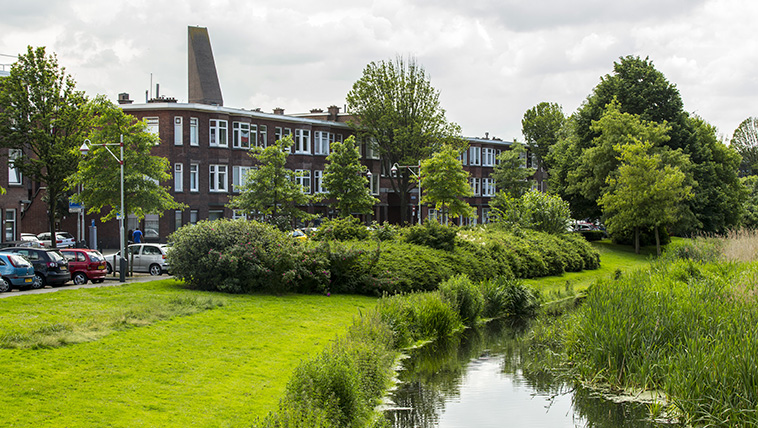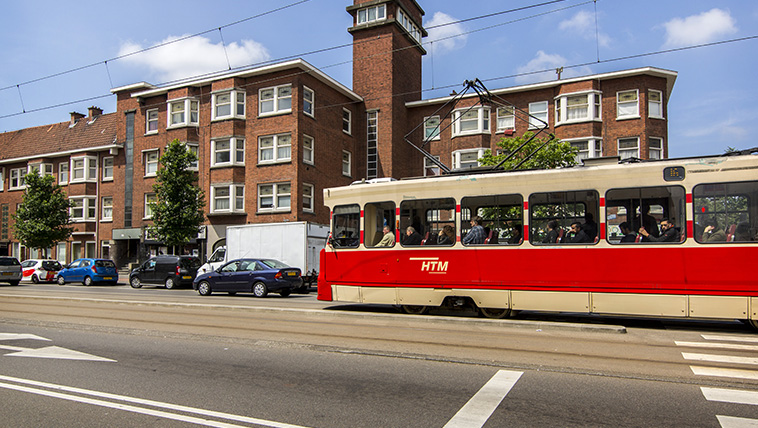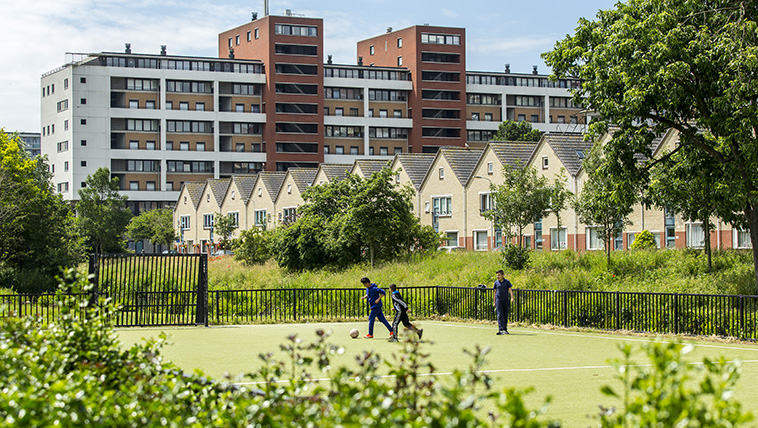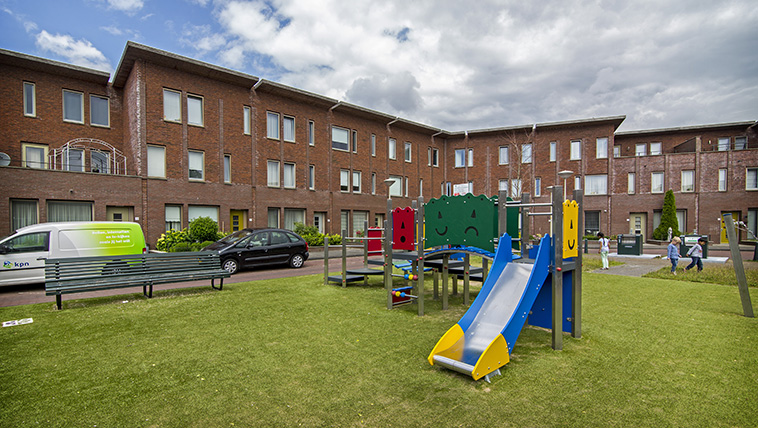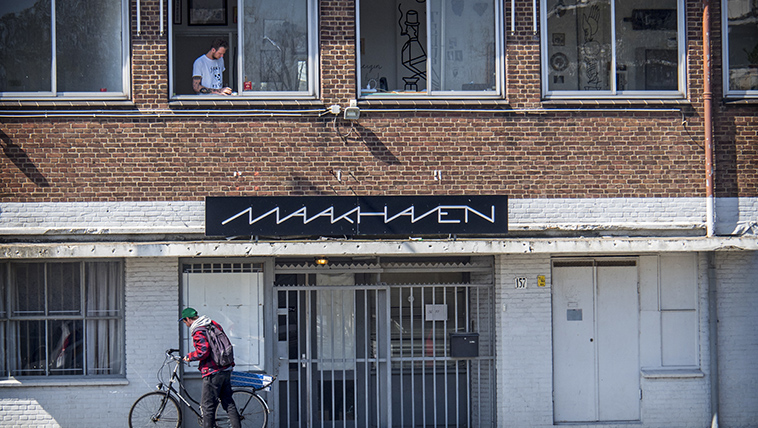 Photography: Valerie Kuypers
Just a stone's throw from the city centre, where the Hague inner harbour once was, is a diverse district with a no-nonsense character: Laakkwartier and Spoorwijk. In recent years the area has undergone a great deal of development. Key features in the district include the Haagse Hogeschool and the ROC Mondriaan. They are at the centre of the thriving student life in The Hague. Almost half of the residents in the district are between the ages of 20 and 45. The population is made up of many different cultures, but there is a striking core of authentic 'Hagenaren' who have been living here for a long time ,sometimes generations, and who are strongly attached to their neighbourhood.
In the coming years there is going to be much development in the area around the old Hague inner harbour (Laakhaven), which will provide plenty of space for living, working and relaxing. The historic cranes on both sides of the water and the RAC halls (formerly Rijks Automobiel Centrale) recall the industrial history of this area. This will become a true haven for pioneers, starters, students and global citizens. There will be attractive and affordable housing, and space for individuals to build on their own plot. There will even be a marina with city apartments and large live/work dwellings on the quay.
Goeverneurlaan is the district's central axis, with shops, supermarkets and restaurants housed in Berlage architecture. More and more entrepreneurs are coming here who are focused on the young people of the district. You're in the city centre in no time with your bike. If you want to relax, you can go to the Hof van Heden, a beautiful city garden, or you can hop on your bike and ride to one of the old parks in Rijswijk. If you've green fingers but no garden of your own, you can rent an allotment on Hildebrandplein.
Price range
In Laakkwartier and Spoorwijk, the average WOZ (Valuation of Immovable Property Act) value of family homes is € 165,915 and of apartments € 105,482 (2015 price level). This makes this district one of the most affordable in The Hague. Around 27% of the homes are private rental properties. Over the past few years, the rental price for new vacancies has often been lower than € 900 per month. Of these, 30% had a rental price of less than € 650 per month.
View the infographic on this page.
What makes Laakkwartier & Spoorwijk so interesting?
Extremely affordable, yet close to the city centre

A fascinating area undergoing extensive development

Maakhaven: a studio for artists, designers and craftspeople
Laakweg: green walking and cycling route along the water

Centre of the thriving Hague student life