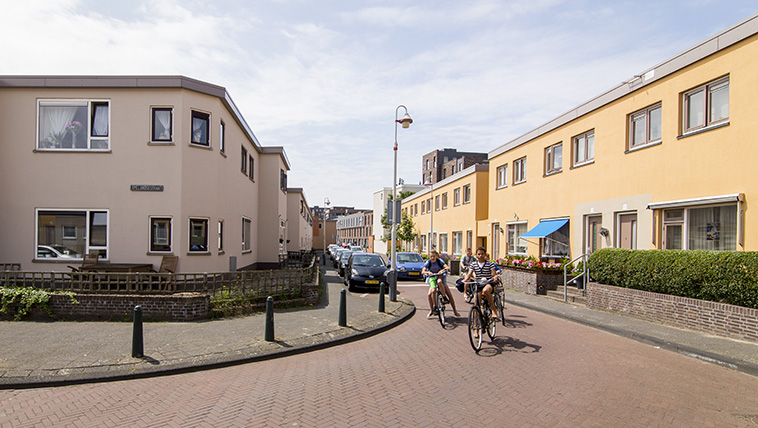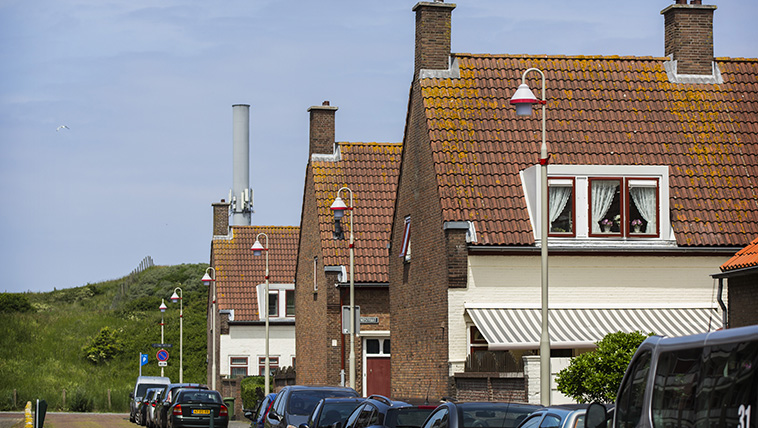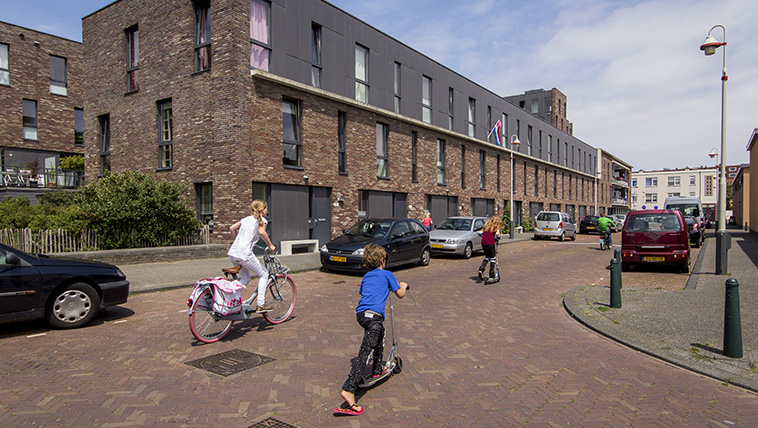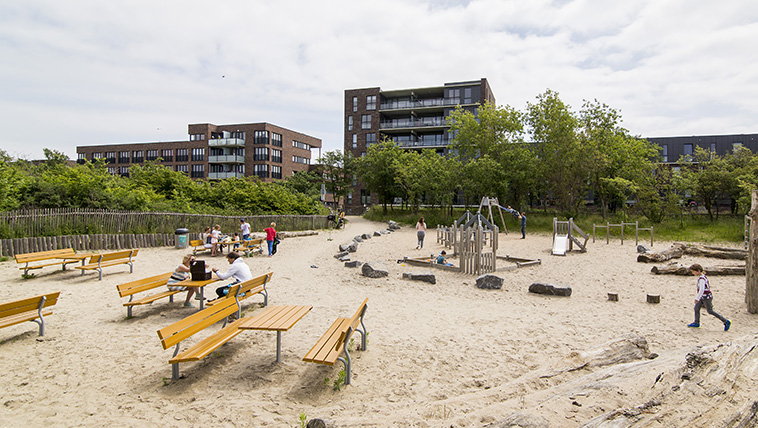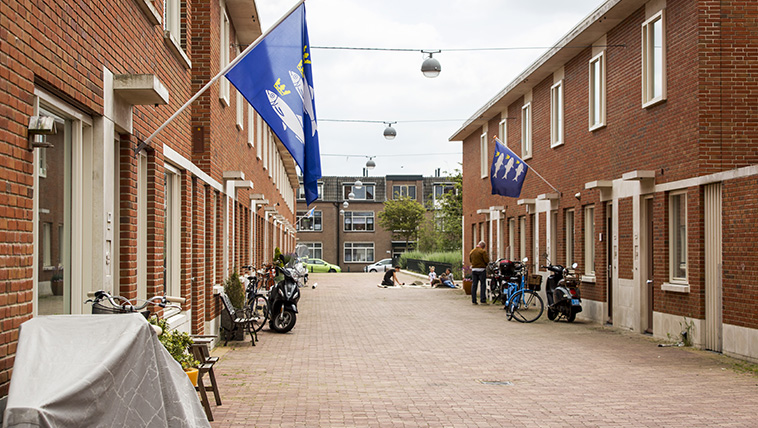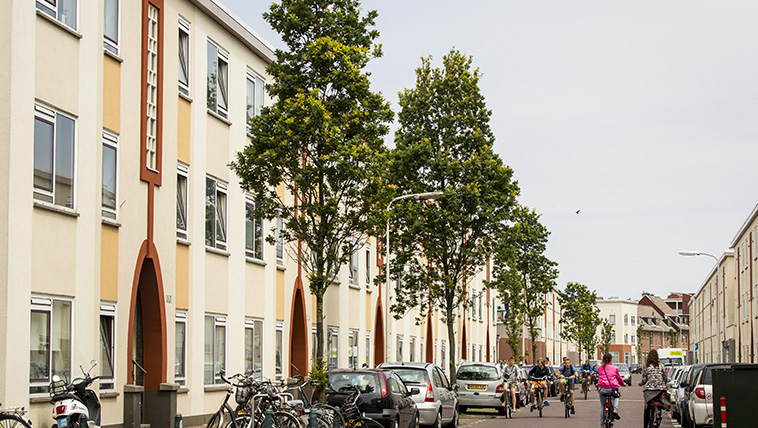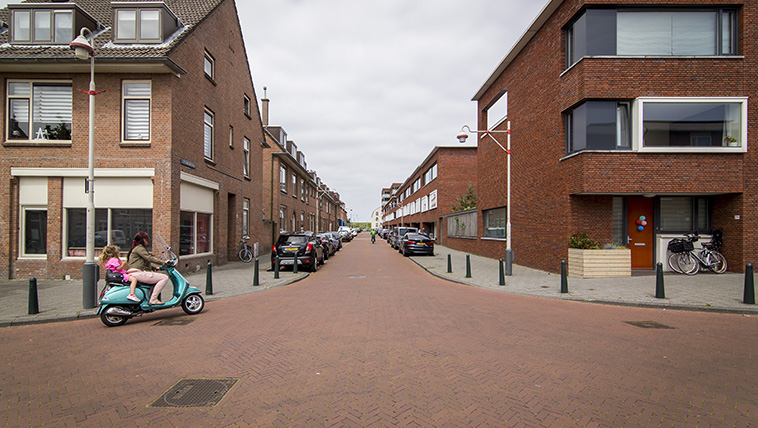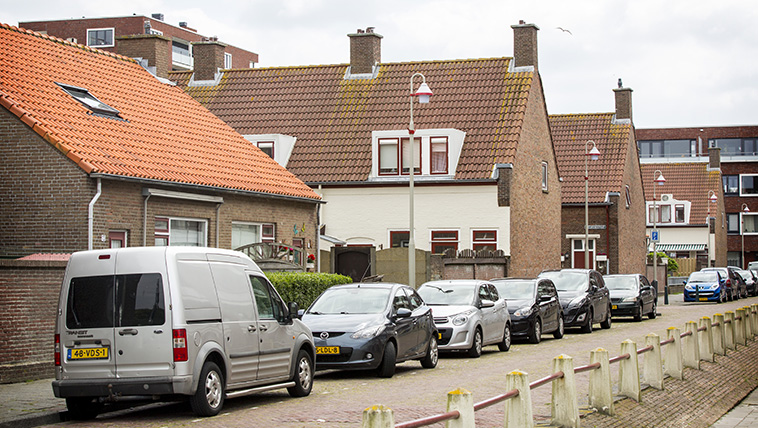 Photography: Valerie Kuypers
Duindorp has a unique location in The Hague, near the green Bosjes van Poot, the Westduinpark and the Zuiderstrand, and the sea and the harbour of Scheveningen. Duindorp is a densely populated residential neighbourhood that can best be described as a traditional working-class neighbourhood where everyone knows one another. It has many homes built between 1916 and 1930, and a lot of affordable homes for rent or for sale. Over the past 15 years, many new homes have been built in the neighbourhood, including some right next to the coastal dunes.
For day-to-day shopping, residents can go to the Tesselseplein, which features a large supermarket and several specialty retailers. If you have a green thumb, but no garden to call your own, you can rent an allotment on the Duivelandsestraat.
Duindorp is located right next to the Westduinpark and Wapendal. This is a unique nature reserve, where you can walk, cycle or ride horses. The reserve connects Kijkduin with Scheveningen, and is one of The Hague's largest nature areas. The neighbourhood is also a short distance from the dune park Bosjes van Poot, and is only a few minutes from the beach.
In Duindorp, the average tax appraisal value of a single-family home is € 198,567 (prices in 2015) and apartments are appraised at an average of € 134,613 (prices in 2015). That makes this neighbourhood one of the most affordable areas in The Hague.
If you are interested in information about accessibility, home prices, demographics and other figures about the neighbourhood, please see the infographic on this page.
What makes Duindorp unique:
Beach:

the beautiful beach stretches from Kijkduin to Scheveningen.

Intimate streets:

with affordable housing.

Wapendal and the Westduinpark:

unique and protected nature reserves between the city and the sea, located within walking distance.

Scheveningen harbour:

bustling harbour with restaurants serving fresh seafood and cosy cafes, located just around the corner.