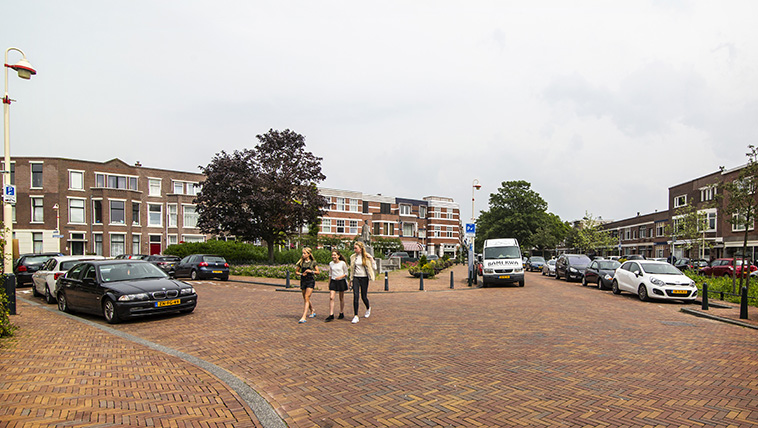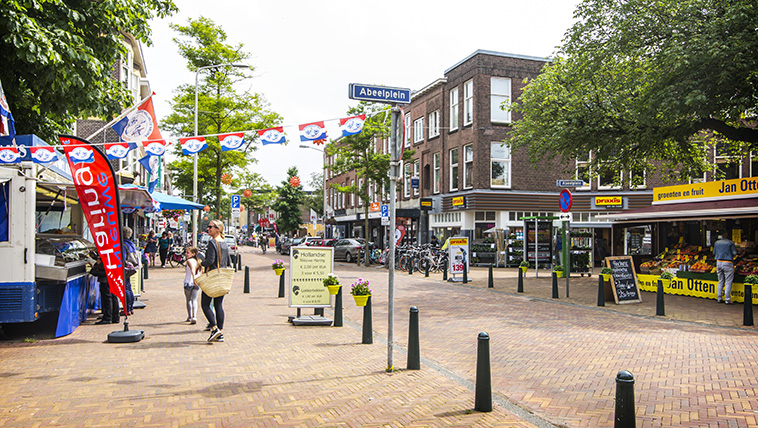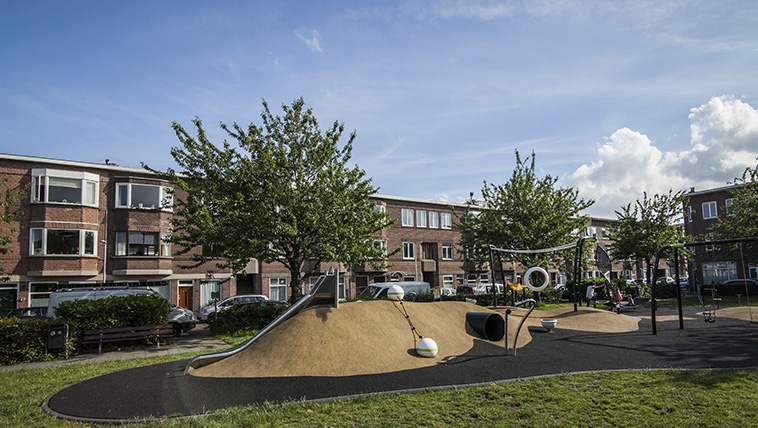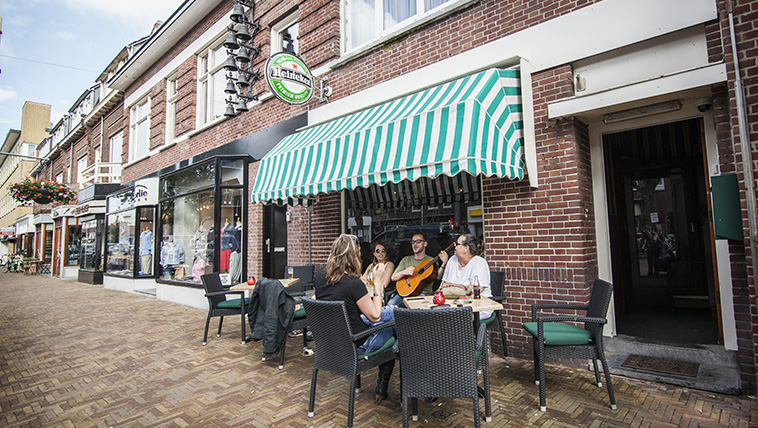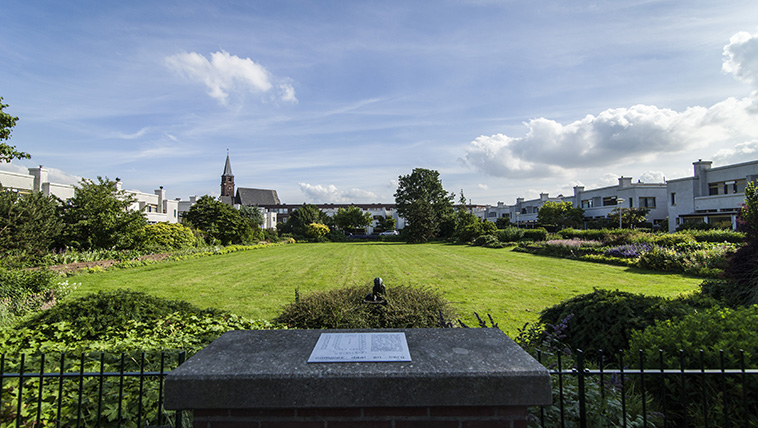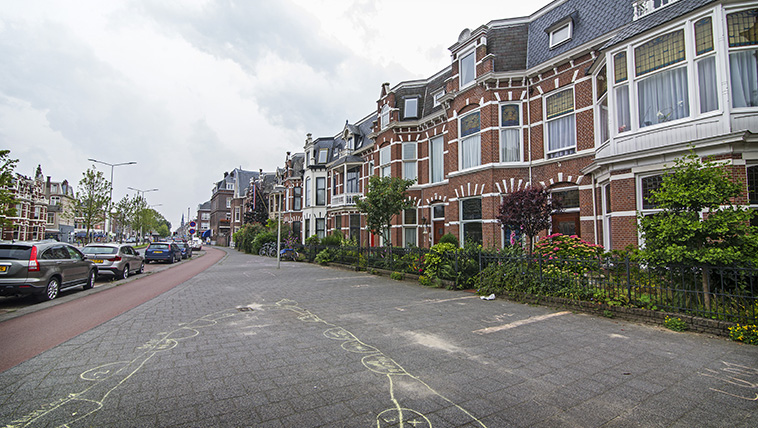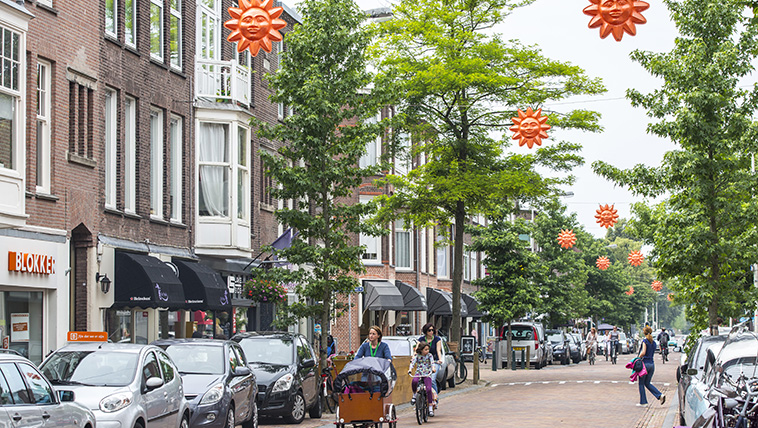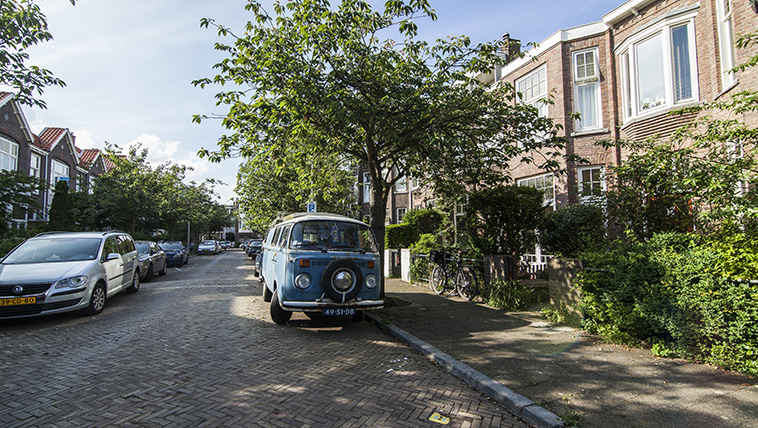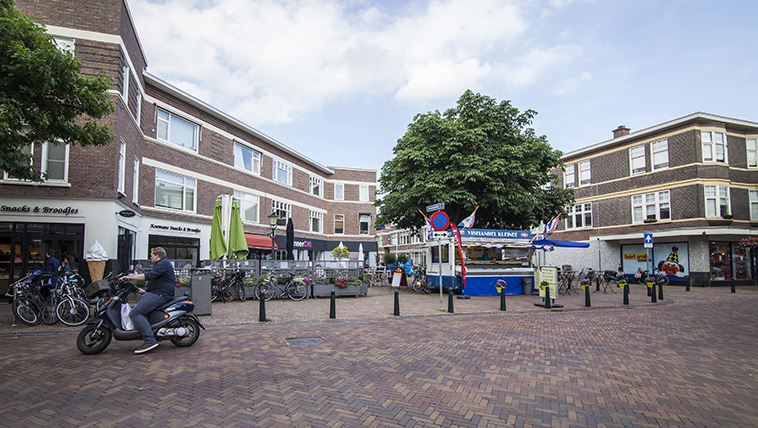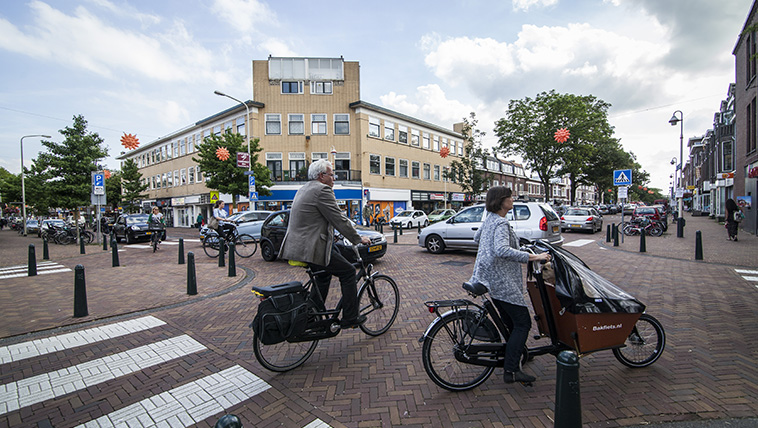 Photography: Valerie Kuypers
A fifteen-minute bike ride from the city centre and the Hague beach resorts Kijkduin and Scheveningen, there is a lively pre-war residential area with a mixture of housing in different styles. There are many flats and portico dwellings (particularly in the Bomenbuurt), but also a considerable number of single-family homes and upstairs-downstairs dwellings (especially in the Bloemenbuurt). The fourteen squares are characteristic of the district.
Fahrenheitstraat, Thomsonlaan and Thomsonplein are the main places to shop and to go for your daily groceries. You can find the best cheeses, most delicious breads and freshest fish here. You can also enjoy a bite to eat and a drink in one of the pleasant cafés or restaurants, such as Bagels & Beans, Lunchroom LOT or Brasserie Beekink & Co. On Goudsbloemlaan there is a large supermarket and various fresh food specialists. The Bomen- and Bloemenbuurt is very green. There's a large green area alongside Segbroeklaan, with the Haagse Beek and walking trails. And you don't have to go far to go for a walk in the dunes.
Price range
In the Bomen- and Bloemenbuurt, the average WOZ (Valuation of Immovable Property Act) value of family homes is € 401,939 and of apartments € 168,654 (2015 price level). Around 25% of the homes in the Bomen- and Bloemenbuurt are private rental properties. Over the past three years, the rental price for new vacancies has been between € 650 and € 1,500 per month.
View the infographic on this page.
What makes the Bomen- en Bloemenbuurt feel so alive?
Great shopping streets such as Fahrenheitstraat and Thomsonlaan

A green city district

Many beautiful and pleasant squares

Close to the beach and the city centre