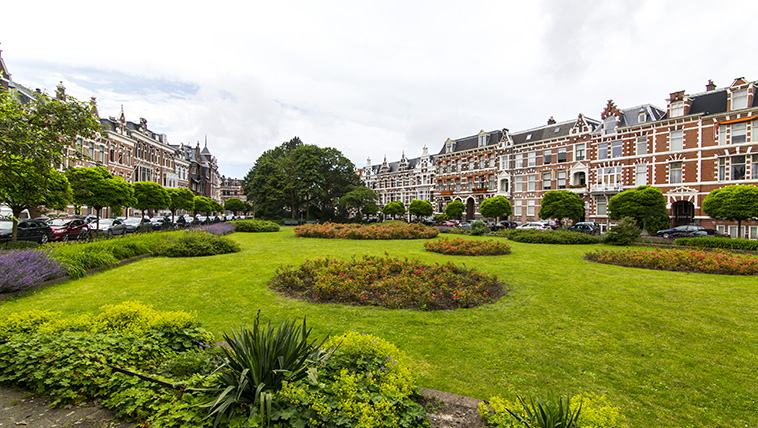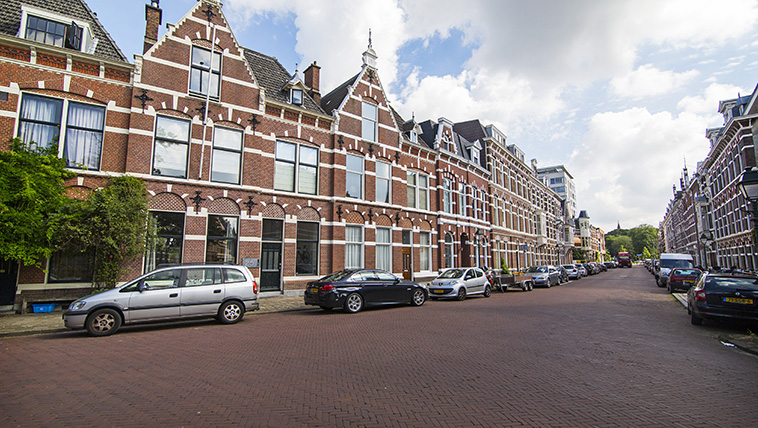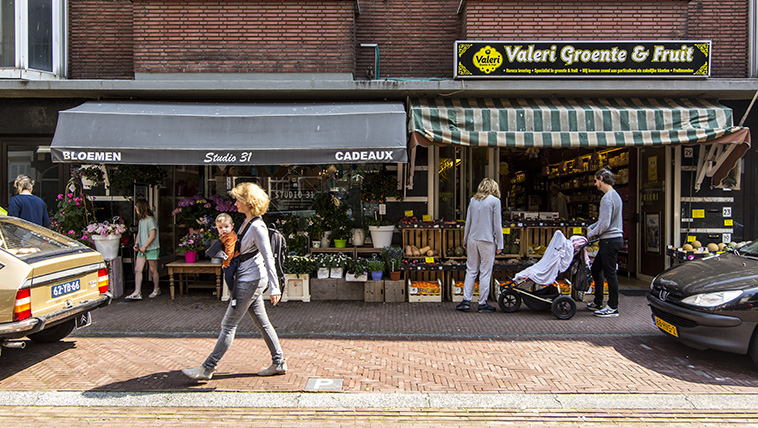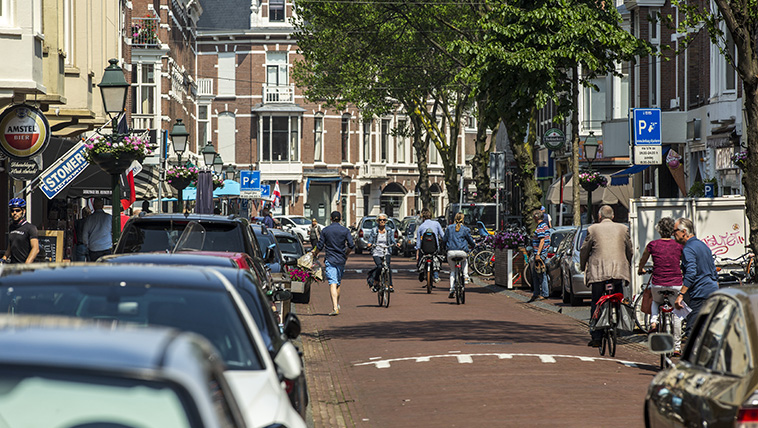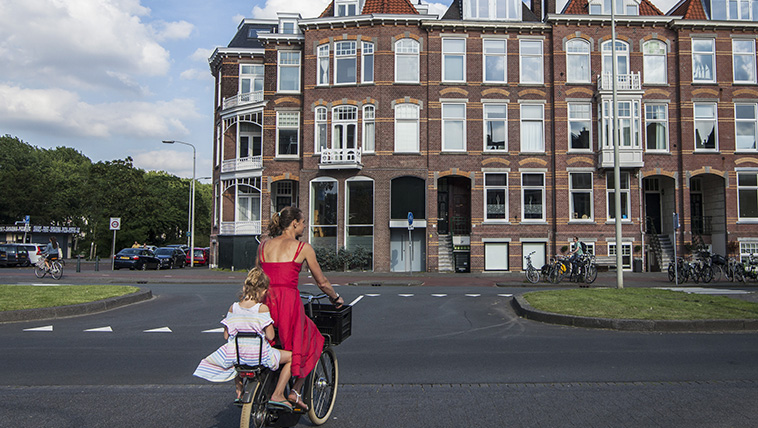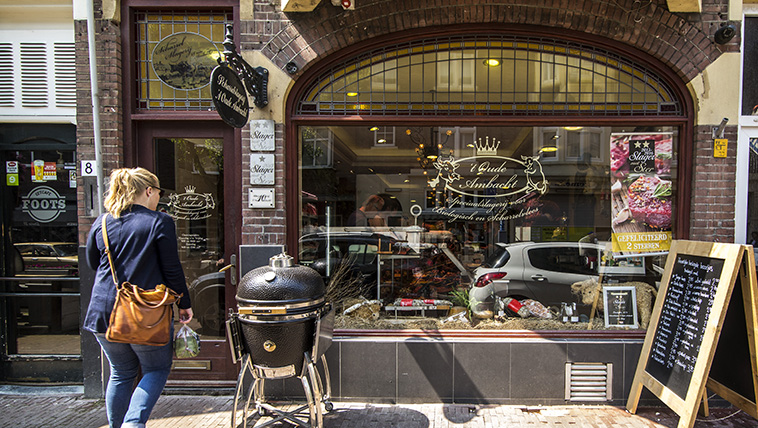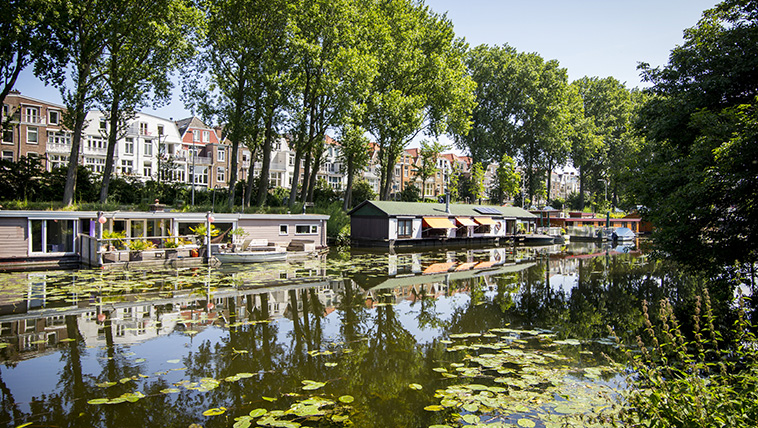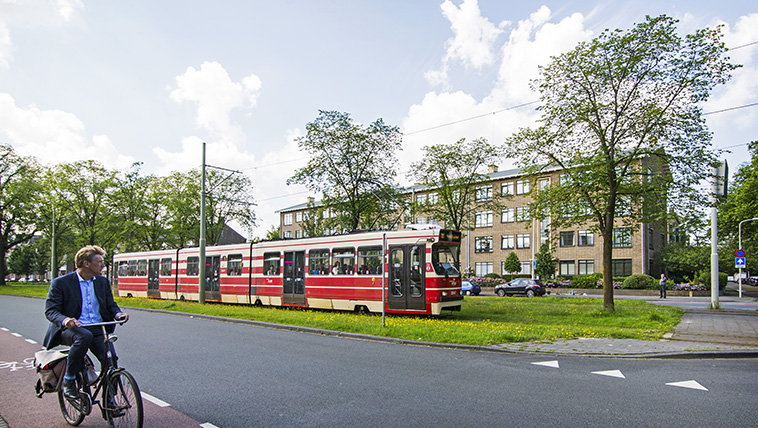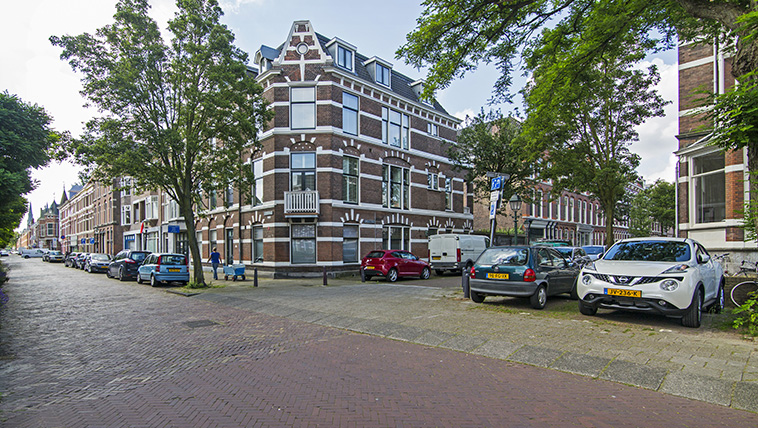 Fotografie: Valerie Kuypers
The Duinoord neighbourhood is characterised by historic winding streets and large townhouses from the turn of the 20th century, featuring decorative elements such as loggias, gables, stained glass, balconies and roof turrets. These homes give the neighbourhood a posh air. Some excellent examples of this architecture are located on the beautiful Sweelinckplein. The neighbourhood also has many spacious apartments, most of which are at the upper end of the price range.
The Reinkenstraat features an attractive shopping area with many specialty stores and places to eat or drink. From Duinoord, it is a short walk to the popular shopping street Frederik Hendriklaan – known to locals as 'the Fred' – in the adjacent Statenkwartier neighbourhood. Duinoord is also only 15 minutes from the city centre by bicycle.
Green spaces with monumental trees are located around the Sweelinckplein and at the edges of the neighbourhood. Duinoord is bordered by the green Zorgvliet neighbourhood and Sorghvliet park. From there, you can continue on to the Scheveningse Bosjes or the Westbroekpark, where you can take a stroll, get in some exercise, paddle around in boats or enjoy culinary festivals like Parade or TREK in the summer season.
The beach, the dunes and the sea are also all within cycling distance.
In Duinoord, the average tax appraisal value of a single-family home is € 625,608 (prices in 2015) and apartments are appraised at an average of € 228,761 (prices in 2015). That makes this neighbourhood one of the most expensive areas in The Hague.
Around 38% of the residential units are private rental properties. Over the past few years, the rental price for new vacancies was between € 650 and € 1,500/month.
If you are interested in information about accessibility, home prices, demographics and other figures about the neighbourhood, please see the infographic on this page.
What makes Duinoord such a monumental neighbourhood:
Reinkenstraat:

cosy shopping street with a wide selection of shops.

Sweelinckplein:

large, green public square in the middle of the neighbourhood.

Stadhoudersplantsoen:

broad greenbelt at the edge of the neighbourhood, with beautiful trees, water and some athletic facilities.

Large townhomes with decorative architectural elements