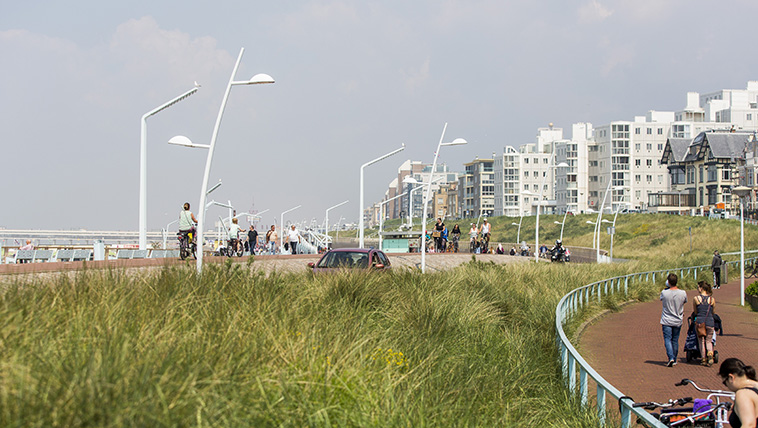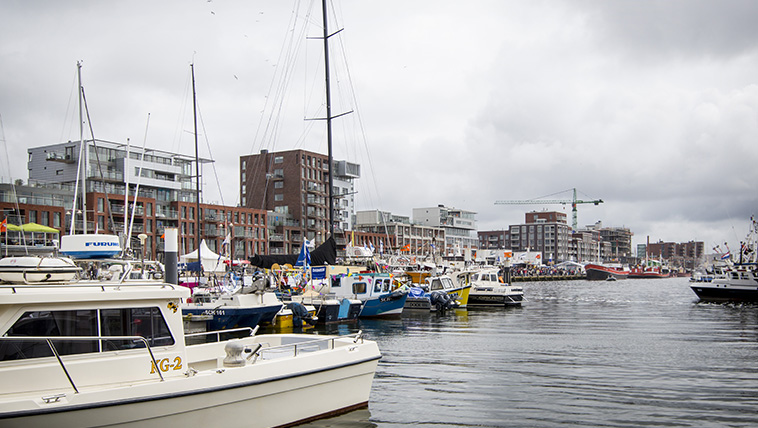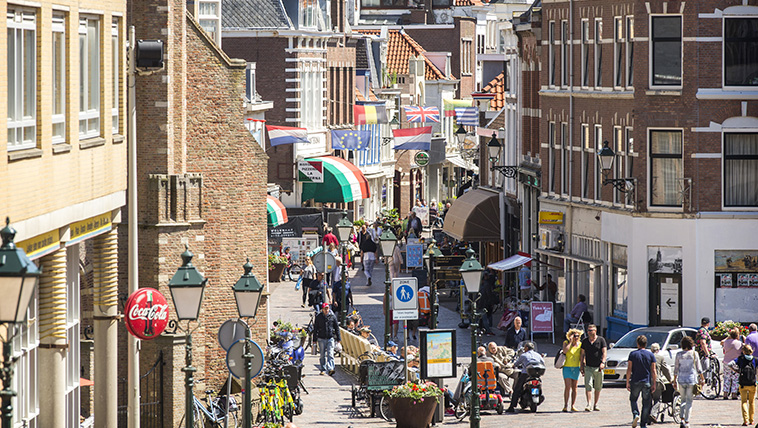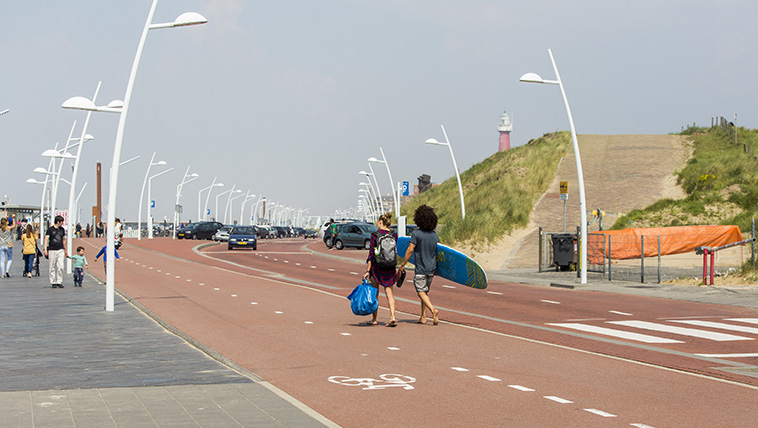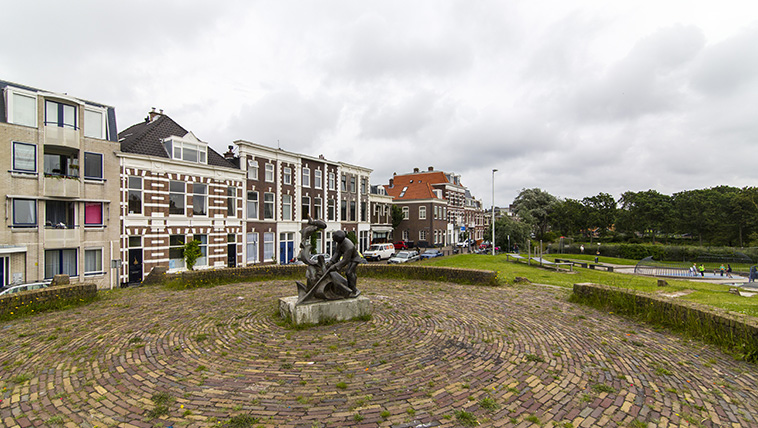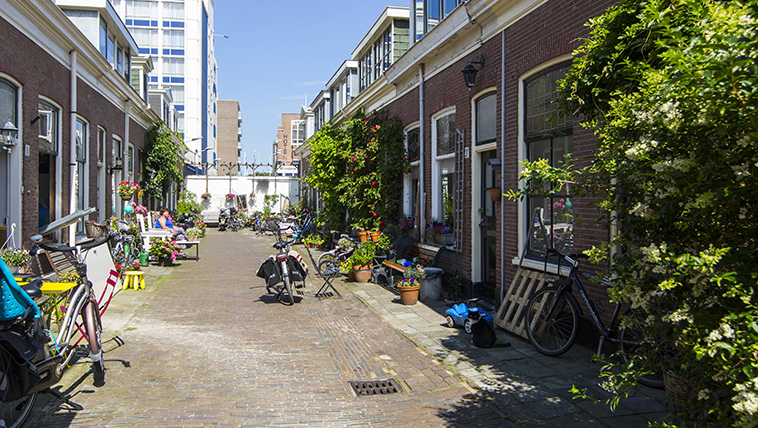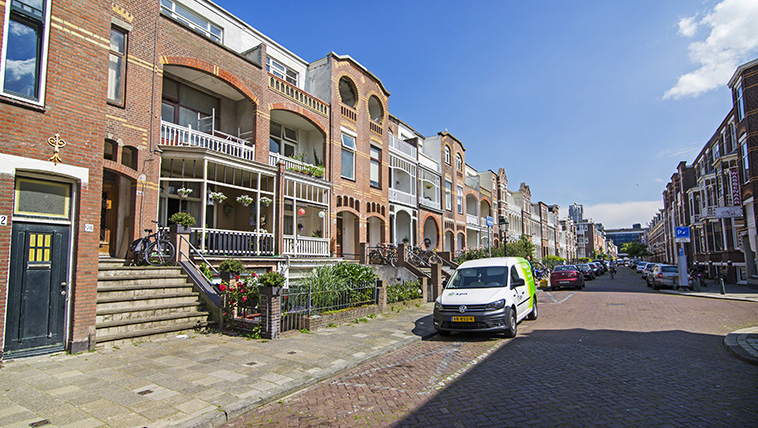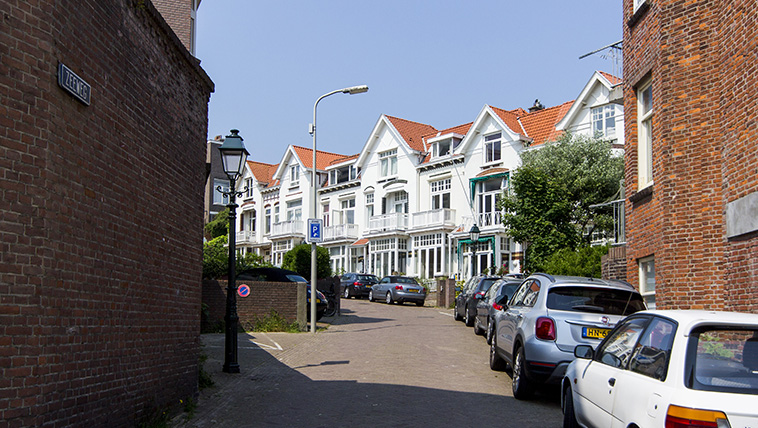 Photography: Valerie Kuypers
Scheveningen is a lively neighbourhood with dunes, beaches and the sea within walking distance. You can enjoy these every day if you live in Scheveningen. Go for a walk on the beach at sunset, hit the waves for a solid surfing session, or relax on a towel with a good book. There are many houses from before 1916 in the district of Scheveningen, but there are many 1930s apartments and 1980s houses too. If you're looking for something a little different from the dunes, the beach and the sea, Scheveningen also borders an area with a number of beautiful parks, including the Scheveningse Bosjes, Westbroekpark and Hubertuspark. The district consists of the Dorp (Village), Haven (Harbour) and Bad (Bath) areas, each with its own character.
With its characteristic Oude Kerk and Keijzerstraat, the 'Dorp' is the meeting point for many residents. Densely clustered courts with narrow streets give some areas an authentic fishing village atmosphere. Keijzerstraat is the oldest and most historic shopping street in Scheveningen. There are many small shops and eateries, but also a large supermarket.
Scheveningen 'Haven' has three different characters. The first inner harbour is the fishing port where fresh fish comes in every day and the rugged character is visible. There are nice cafés and restaurants around the second harbour, and sailing boats are moored there. There are also new apartment buildings with beautiful views. In the future there will be different kinds of dwellings appearing around the third harbour in a unique new development area.
 'Bad' boasts the historic Kurhaus, a cinema and the Circus Theater. These, together with the beautiful revamped promenade and the many beach pavilions, make this the tourism centre of Scheveningen. However, the residents of the district often also seek out the friendly hustle and bustle for a night out or just a stroll.
Price range
In Scheveningen, the average WOZ (Valuation of Immovable Property Act) value of family homes is € 308,239 and of apartments € 186,811 (2015 price level). Around 24% of the homes in Scheveningen are private rental properties. Over the past few years, the rental price for new vacancies has been more than € 650 per month.
View the infographic on this page.
What makes Schevening so unique and bustling?
A wide variety of properties

Dutch number one location for kite-, wind- and wave surfing

Dozens of beach bars along the beautiful promenade

You have a beautiful view over the sea from the renewed Pier

Surrounded by nature: beach, sea and dunes at a stone's throw